For box truck freight carriers who mean business, the Truckstop.com Box Truck Load Board helps you move forward faster.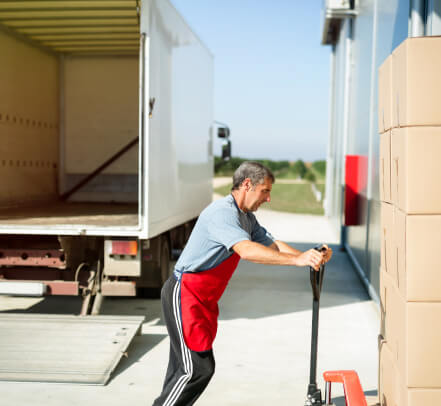 Keep pace with the speed of today's freight—and keep ahead of the competition—with the box truck (also called straight truck) load board that serves up a vast volume of legitimate loads posted by trusted broker partners every day. Take advantage of real-time load updates, unlimited posting and searching, and rates tools that ensure you're paid fairly on every single load.
One single source helps you find all the box truck loads you'll ever need.
Act fast to get the best straight truck loads before they're gone.
Don't take chances with how or when you'll get paid.
Learn More
Plenty of good-paying loads, refreshed in real time.
Relationships that go the distance. Easy-to-use technology tools that save you time and money. When it comes to keeping your box truck moving, the Truckstop.com Load Board has you covered.
Basic
Basic searching and posting on the internet's most trusted load board.
$39
*
USD/User/Month**
See all features
**Price per user. Up to 3 users.
See all features keyboard_arrow_down
Load Searching info
Truck/Lane Posting info
Decision Tools info
Book It Now info
Advanced
Get our basic load board plus access to broker credit and days-to-pay information.
$125
*
USD/User/Month
See all features
See all features keyboard_arrow_down
Load Searching info
Truck/Lane Posting info
Decision Tools info
Book It Now info
Fuel Desk info
Credit Stop Broker info
Pro
Access our real-time load board plus Rate Insights, best paying loads, route planning, broker credit, and days-to-pay.
$149
*
USD/User/Month
See all features
See all features keyboard_arrow_down
Load Searching info
Truck/Lane Posting info
Decision Tools info
Book It Now info
Fuel Desk info
Credit Stop Broker info
Load Comparison info
Real-Time Updates info
Rate Insights info
Heat Map info
Best-Paying Loads Search info
Multi-Trip info
---
*Amount shown excludes applicable fees & taxes.
Never miss a chance to make more money.
Successful straight truck fleet owner-operators everywhere use the Truckstop.com Carrier Load Board to stay on the road in the money.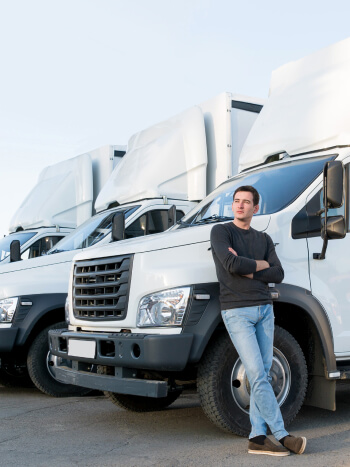 For independent box truck owner-operators and truck drivers looking to find quality loads and good pay, look no further than the best: Truckstop.com. We go way beyond the basic load board to give you quick and easy access to freight loads of all kinds, loads requiring a vast range of equipment types, and decision tools that help you earn good rates in your preferred lanes. From flatbeds to reefers, dry vans to heavy haul loads, whatever equipment you use, including box trucks or straight trucks, wherever you prefer to operate, Truckstop.com is your one-stop super source for all you need to run your trucking business like a well-oiled machine.
Access the highest volume of legitimate box truck loads in a single source.
Partner with trustworthy brokers and shippers, already vetted and approved by us.
Book straight truck loads instantly to stay ahead of the competition.
See for yourself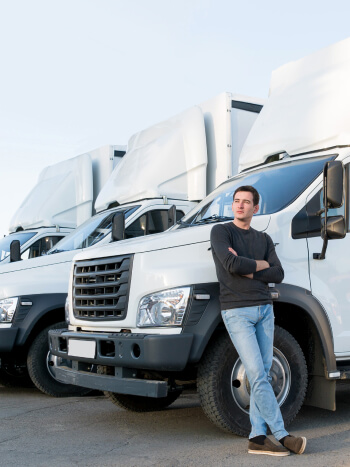 When it comes to load boards, we've thought of everything.
There's one load board you shouldn't be without.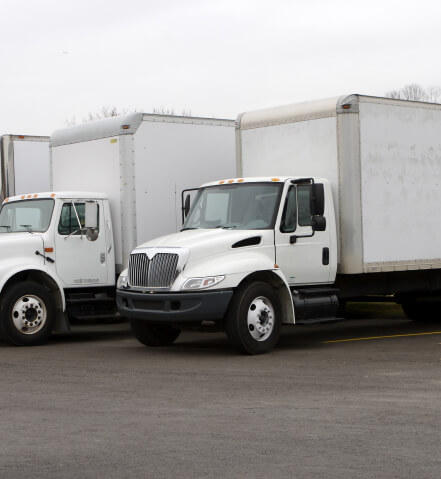 Even our basic load board goes way beyond basic. Check out our feature set across our three load board offerings to choose the best load board to find available loads for your box truck freight business. In addition to unlimited load searching and unlimited truck and lane posting, we include decision-making tools that give you insight and access into what the going rates are in certain lanes, truck-to-load ratio by origin and destination, and more—all designed to help you understand current market rates and give you, the driver, confidence when it comes time to negotiate rates with brokers. Also included is our instant load-booking tool, Book It Now.
Book It Now lets straight truck freight carriers:
Find and book available loads instantly in just a few clicks from your favorite device, including our Truckstop Go™ mobile app, available to download through your app store.
Book the best loads with freight brokers you trust.
Book from any location on your own schedule, including outside broker business hours.
See accurate load information up front, including rates, before you commit.
Get a demo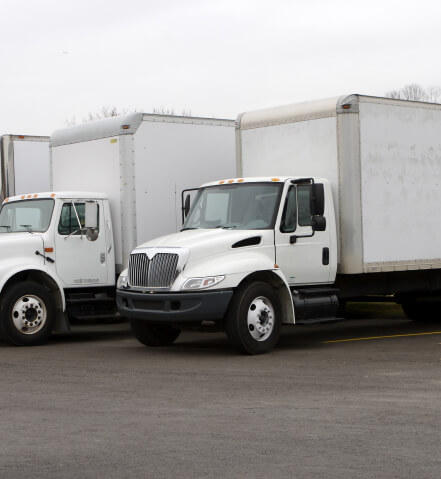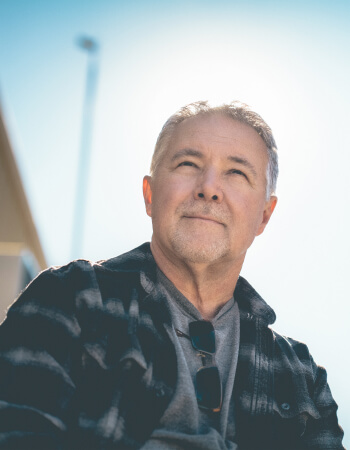 Take your straight truck freight business to the next level with advanced features.
Beyond our basic offering, our Advanced and Pro load boards deliver even more value.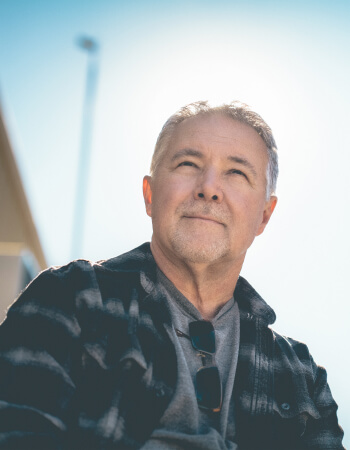 Technology that helps you optimize fuel and cut expenses, solutions that take you deeper into broker details and give you the freedom to choose your business partners, rates tools that help you negotiate, and even the ability to search and find loads by the best paying—our wide range of load board features means you can choose the box truck load board that meets you where your trucking business needs are today. You can also plan for the future and accommodate growth with load board upgrades when you're ready.
Compare plans
You've got enough to worry about. Getting paid should never be one of them.
Always work with reputable, trustworthy brokers. Keep your pay coming like clockwork.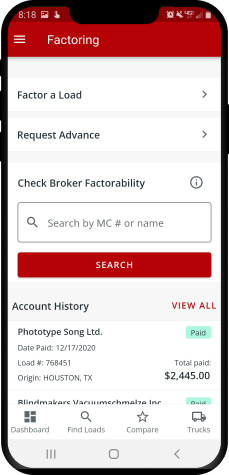 Getting great box truck loads with good rates will keep you up and running. Waiting and wondering about your pay will keep you up at night. Beyond the load board, check out our pay solution and/or Truckstop.com Factoring. Both deliver options for drivers that cover your back and keep you in cash so you can keep moving forward—and prepare you for future growth. Our pay solution (for larger freight operations and initiated by brokers who use Truckstop.com Pay) streamlines the payment process and eliminates time-consuming manual invoicing. Factoring allows you to get paid on an invoice almost immediately, even as soon as the same day.
Browse Products for Carriers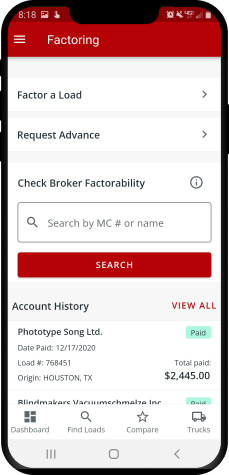 Truckstop.com load boards help owner-operators of all sizes cut to the chase and streamline the way freight carriers find and book straight truck loads. Trusted by more freight professionals, Truckstop.com and our load board design engineers are committed to innovation to help brokers and carriers find a better way to connect and do business successfully for over 25 years. With this one single solution, you no longer need to bounce from website to app to load board to find the loads you need to keep your box trucks moving. We empower you with the freedom to choose who to work with, how you want to work, and how much you want to work. In addition to your box truck equipment, we equip you with the power of choice and the control you signed up for when you went into trucking. And we're working hard to design easy-to-use tools that will take your freight business well into the future and experience success. We help you keep pace with today's speed of freight with intuitive technology that puts you ahead of the curve. Whatever you need for your box truck freight business, rest assured Truckstop.com load boards deliver the goods.
The
best load board
offers unlimited searching and posting, decision tools you can use to strengthen negotiations and get fair rates, and technology that helps you conduct business fast. Look for tools that get you away from the desk and behind the wheel—where there's money to be made around every corner. Today's speed of freight moves at an unprecedented pace. Look for features that help you respond fast, save you time, and increase your rate per mile. In addition, tools that deliver current, relevant, and accurate information are essential in a world that's driven forward by data.
We've got three comprehensive platforms to choose from. You decide what features you need now, upgrade when you're ready, and level up when it's time to amp up your business for seamless growth and maximum profits. From basic to advanced to pro levels, our box truck load board plans lay a solid foundation you can build upon, while the return on investment is well worth the low monthly subscription pricing.
If you're a carrier who operates a straight truck, your goal is to find and book the best loads out there—the ones that pay well. A lot of variables come into play that determine how much money you can make. Box truck loads pay-per-mile fluctuates daily depending on geographical location, box truck supply and demand, and other market conditions beyond carrier control. That's why Truckstop.com provide rates tools you can use to see average rates by area, equipment type, and truck popularity, among others. Our robust rates tools ensure you'll get a fair rate on every load your straight truck hauls.