On the road and in the money.
The must-have load board when you must have loads.
The load board you shouldn't be without.
We go way beyond the basic load board to make your job easier at every turn. From negotiating rates to finding routes, from managing paperwork to monitoring partners, from IFTA reporting to instant load-booking, look to our load board for easy handling of all your needs.
Learn More

→
Make more money beyond the load board.
FACTORING
Get paid on your terms—when you need it.
Factoring helps you manage your cash flow for a low flat fee. Once a job is completed, we'll pay you on the invoice, in some cases as soon as the same day. No need to wait up to 30 days to get paid from the broker.
Learn More

→
TMS
Gain control. Grow your business.
Say goodbye to endless paperwork. ITS Dispatch is the must-have technology for managing loads, IFTA, payroll, and more.
Learn More

→
Pay
Take control of your cash flow. You trust us to find loads. Now trust us to help you get paid.
Learn More

→
Load Tracking
Offer brokers real-time freight visibility. Keep your eyes on the road and build partner trust with hands-free check calls, easy document sharing, and more.
Learn More

→
Get Your Authority
Ready to be your own boss? Cut through the paperwork and cut to the chase.
Learn More

→
Get your FREE comprehensive guide!
This in-depth guide covers everything you need to know to succeed in trucking. From how to handle common carrier challenges to nitty-gritty regulations, it's all here.
Protecting your business
Rules and regulations
How to make more money
Building broker relationships
Get Guide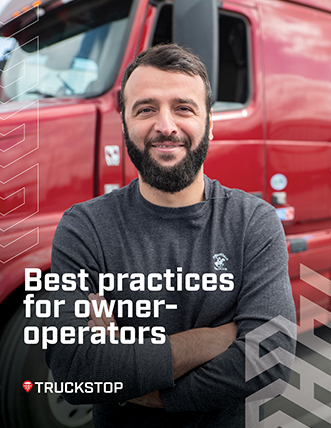 Let's talk
load board.
See for yourself why our load board beats the competition.
Want to talk right now?
Expand your knowledge. Grow your business.
Grow your business with these 5 tips.
With a little planning and easy-to-use technology, you will be growing your business in no time.
Read More

→
Negotiate the deal you want.
A common complaint among carriers is around the struggle of negotiating with brokers. Part 1 of a 3 part series.
Read More

→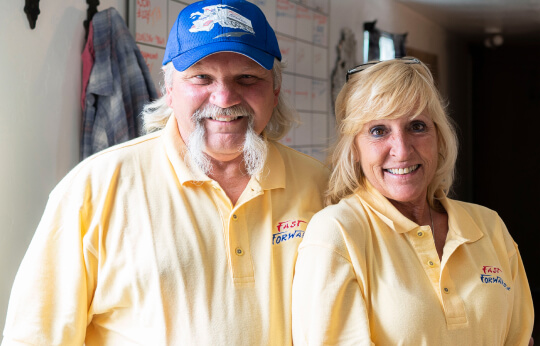 Choose the right load board.
How a husband and wife team went from running a van to operating their own trucking company using Truckstop.com.
Read More

→