Protect your cargo and your bottom line.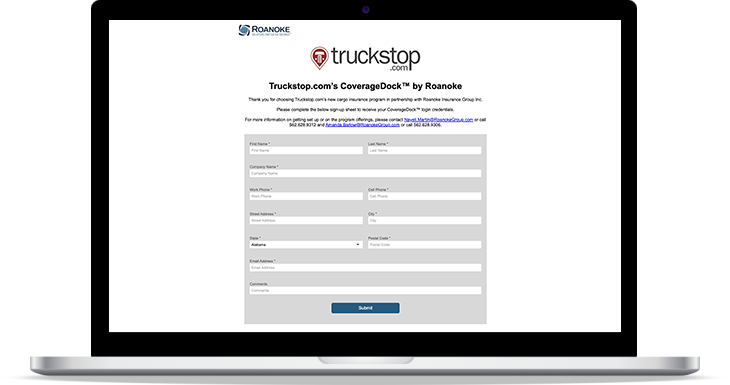 check_circle
24/7 Direct Access
Direct access 24 hours a day, 7 days a week.
check_circle
Automated OFAC Sanction Screening
Issue Cargo Insurance certificates with automated OFAC sanction screening.
check_circle
Automatic Insured Shipment Reports
Insured shipment reports are generated automatically – eliminating manual reporting .
check_circle
Real-time Notification
Real-time quote request and referral notification.
Sign up now to get set up with CoverageDock by Roanoke.
Frequently Asked Questions
An "All-Risk" Cargo insurance policy is the broadest form of shipping insurance and will cover any physical loss/damage from any external cause, subject to the terms and conditions of the policy. This insurance will also cover things not normally covered in your trucker's insurance policy like Acts of God, unattended vehicles, damage from strike and riot, and hijacking to name a few.
This insurance is primary and non-contributory. What does that mean? This policy will respond first on behalf of the owner of the goods in the event of a claim. Be sure to follow all the instructions given on the website when you have a claim.
Coverage begins when the trucker picks up the freight from the shipper and stops when the freight is signed for by the consignee.