Cargo Insurance
Per-load insurance for both LTL and full truckload.
Protect your cargo and your bottom line.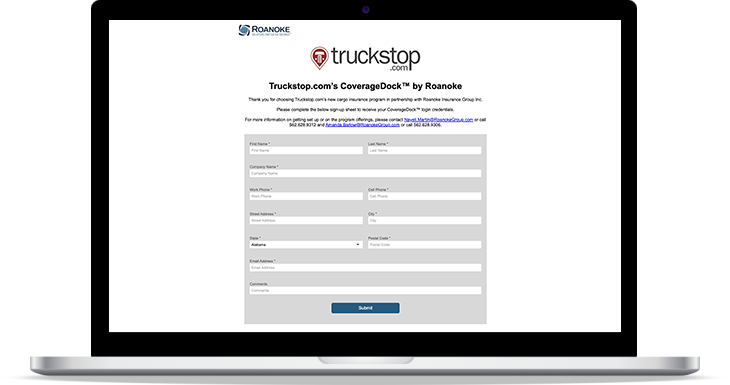 check_circle
24/7 Direct Access
Direct access 24 hours a day, 7 days a week.
check_circle
Automated OFAC Sanction Screening
Issue Cargo Insurance certificates with automated OFAC sanction screening.
check_circle
Automatic Insured Shipment Reports
Insured shipment reports are generated automatically – eliminating manual reporting .
check_circle
Real-time Notification
Real-time quote request and referral notification.
Sign up now to get set up with CoverageDock by Roanoke.