The load board that's got you covered.
Trusted carriers. Instant load-booking. Higher margins.
For brokers who mean business.
The Truckstop.com Load Board is the one source you need to find coverage, meet capacity, and increase profits.
Learn More

→
Browse products that help you gain efficiencies and grow profits.
RATE ANALYSIS
Get the rates that get you ahead.
Replace guesswork with real-time benchmarking and relevant data that drives better deals.
Learn More

→
SAFERWATCH
Quickly and easily keep track of carrier safety and compliance all in one place.
SaferWatch® helps you cover your loads and your business.
Learn More

→
PAY
Make a play for higher profits.
Simplify the way you pay. You approve the payments. Pay does the rest. FREE to brokers!
Learn More

→
Integrations
Increase your bottom line by adding the Truckstop.com tools right into your TMS. Our software solutions will give your business greater efficiency, better data, and bigger paydays.
Learn More

→
Insurance
Protect your business and your bottom line. The only coverage of its kind: Truckstop.com Cargo Insurance—"all-risk," affordable, and hassle-free.
Learn More

→
Onboarding
Onboard carriers without all the paperwork. Quickly and easily find, manage, and monitor your carriers, your way.
Learn More

→
Performance driven.
Hear first-hand how Truckstop.com moves the freight industry forward.
Try it on for
Size.
Learn all about our load board with an in-depth demo.
Want to talk right now?
Go paperless to save time and money.
US 1 Network goes paperless with Truckstop.com's full suite of solutions.
Read More

→
Simplify processes, increase profits.
See how Evans built better processes and increased their bottom line.
Read More

→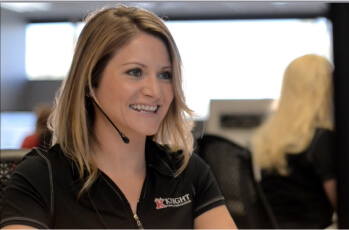 Give carriers instant booking access.
Grow your business, save time and strengthen relationships.
Read More

→