Whether you're a carrier or a broker, you can be out of the office and still in control. All you need to get the job done from anywhere is right in the palm of your hand: the Truckstop.com mobile app.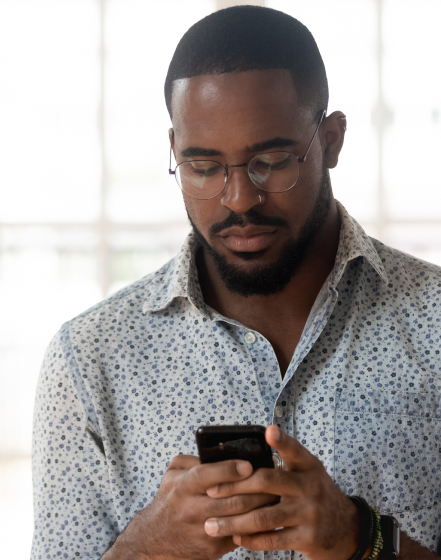 If you're an owner-operator in the freight industry, most of your job takes place on the road. What better way to stay connected, find freight, run your business, and still make money than the Truckstop.com mobile app? If you're a freight broker, you, too, can be productive outside your physical office with our mobile app. You can post loads, find capacity, pay carriers, and more.
Whatever role you play in the freight business, with our load board app you can seamlessly run your business from anywhere. You'll get quick and easy access to the load board, where quality of loads and load volume help you find exactly what you're looking for; the ability to post and find trucks and loads; make and receive payments; manage your fleet; track your freight; and more, all directly from the convenience of your Smart phone or mobile device of choice.
The Truckstop.com Mobile advanced search experience helps you get as granular as you want to search and filter by your preferences, including lanes, partners to work with, geographical regions, and even rates. The more you narrow down to what you are looking for, the faster you'll find matches that work for you.
For brokers, you can access our Rate Analysis tool from anywhere to benchmark rates in real time and get better rates on every deal—rates that work for your carriers and for you.
Use Truckstop.com mobile app to conduct business and enjoy the benefits of being productive from anywhere.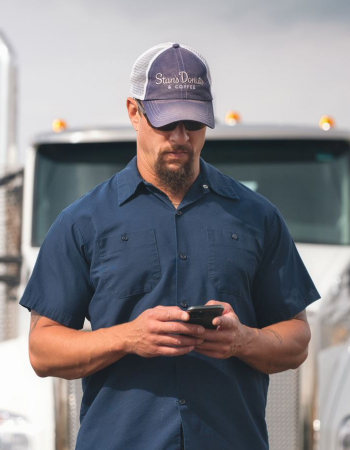 Easy load board access. Find the best loads for you and trusted partners to work with. Truckstop.com mobile makes it fast for carriers and brokers alike to find what they need to succeed in freight and profit on every mile. One easy-to-use tool means you don't have to juggle between apps and load boards to make connections and find loads that meet your needs. One hard-working tool does it all.
Simple mobile payment platform. On the app for owner operators, truck drivers can not only find loads, you can make sure cash flow is consistent with on-the-go factoring and receive pay when they need it most. Brokers can pay carriers with the added assurance of security measures that reduce the risk of fraud.
Hands-free check calls. Carriers can offer load tracking to keep brokers in the know from the convenience of their truck cab or any location with Internet service without having to stop and make a phone call. Brokers and shippers who move high-value goods will appreciate this "extra mile" service, and carriers can stand apart from other carriers by offering it. In addition, documents can be easily shared, and carriers can command better rates because they're able to offer more and better service, such as keeping brokers updated on freight location and delivery time status right from the app.
Instant load booking. Brokers can give their preferred carriers instant access to active loads, and carriers can book desired loads on the spot from their mobile device.
Tens of thousands of expedited loads on the daily—and counting.
Relationships you can count on to keep you behind the wheel. Easy-to-use technology tools and innovative features that save you time and money.
Basic
Basic searching and posting on the internet's most trusted load board.
$39
USD/User/Month*
See all features
*Price per user. Up to 3 users.
See all features keyboard_arrow_down
Load Searching info
Truck/Lane Posting info
Decision Tools info
Book It Now info
Advanced
Get our basic load board plus access to broker credit and days-to-pay information.
$125
USD/User/Month
See all features
See all features keyboard_arrow_down
Load Searching info
Truck/Lane Posting info
Decision Tools info
Book It Now info
Fuel Desk info
Credit Stop Broker info
Pro
Access our real-time load board plus Rate Mate, best paying loads, route planning, broker credit, and days-to-pay.
$149
USD/User/Month
See all features
See all features keyboard_arrow_down
Load Searching info
Truck/Lane Posting info
Decision Tools info
Book It Now info
Fuel Desk info
Credit Stop Broker info
Load Comparison info
Real-Time Updates info
Rate Estimate info
Heat Map info
Best-Paying Loads Search info
Multi-Trip info
At Truckstop.com, your security and privacy is our highest priority. The load board app does not access personal information and you can deactivate the load tracking feature at any time.
Yes! Otherwise, what's the point? Our product engineers and designers are constantly refining and perfecting our load board app and all our products to be easy to use and intuitive for even the most technology averse users. We design with input and insight from real-world users. We listen as they tell us their likes, dislikes, and must-haves. We respond by s making our technology better, easier, and faster. Truckstop.com Mobile works like second nature.
Truckstop.com Factoring mobile app helps you keep up with your invoices and finances no matter where you are. With our invoice factoring app, you can:
Factor loads on the go.
Easily apply for advances.
Get instant broker credit checks.
View your unpaid and paid load history.
Scan and send paperwork.