Truckstop Go™ mobile app
Mobilize your operation.
From finding the right freight to getting the right rate, Truckstop Go™ has you covered.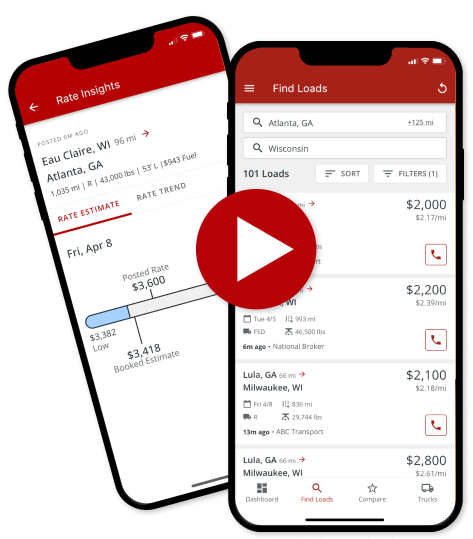 We've pulled out all the stops to build a better app. Packed with the features you need to do your job from anywhere. Truckstop Go™ puts productivity in the palm of your hand.
Enjoy speed and stability that gets you on your way in record time.
Get new load alerts even when you're not in the app.
Get daily rate information and negotiate with confidence.
Save and compare loads you're interested in.
Block a broker you don't want to work with.
Book loads instantly with Book It Now.
View live loads in real time.
Your business. Your way.
Set your own hours. Choose your own location. Equipped with Truckstop Go, you can run your business on your own terms, whether you're on the road, at home, or at your kid's baseball game. Work/life balance begins with Truckstop Go.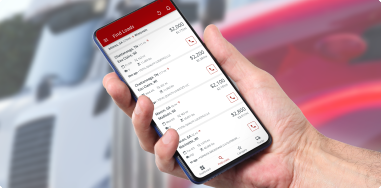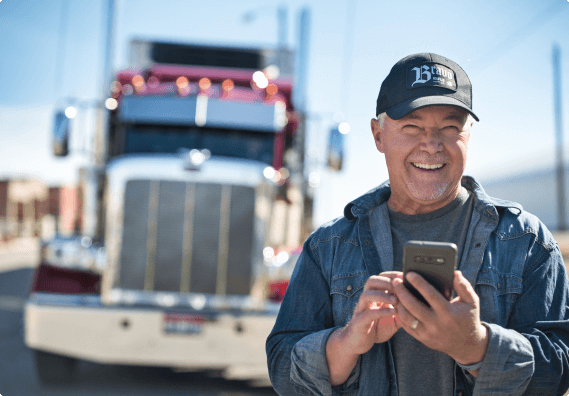 Get Truckstop Go for the freedom, flexibility, and control you signed up for.
With advanced features that deliver more, you'll get more done in more places, and never waste time again looking at loads you've already seen. Compare loads, see live loads, and even block a broker you don't want to see.
Choose from hundreds of thousands of loads.
Find the right loads for you. The right lane, the right equipment, and the right rate.
Turn notifications on and let the loads come to you.
Book a load in minutes.
Connect to brokers you can trust.
Do it all from your new office: the road.
To get Truckstop Go, select a load board plan.
Each plan includes Truckstop Go at no extra cost.
Choose the right plan for your business.
Basic
Everything you need to start finding and booking loads now.
$

39

*

USD/user/month**
doneLoad Searching info
doneTruck/Lane Posting info
doneDecision Tools info
doneBook It Now info
Advanced
Everything in Basic plus tools to weed out slow-paying brokers.
$

125

*

USD/user/month**
Includes everything in Basic, plus:
doneFuel Desk info
doneCredit Stop Broker info
Pro
Level up your profits with tools that make it easy to make more on every load.
$

149

*

USD/user/month**
Includes everything in Advanced, plus:
Load Alert Notifications info
doneLoad Comparison info
doneReal-Time Updates info
doneRate Insights info
doneHeat Map info
doneBest-Paying Loads Search info
doneMulti-Trip info
** Price per user. Up to 3 users.
* Amount shown excludes applicable fees & taxes.
Full feature chart
We also offer dual-authority accounts.