Are you the owner-operator of a "power unit" tractor looking to haul freight on behalf of a shipper or broker who already has trailers? Find all the power only loads you need to keep your truck moving on the Truckstop.com Load Board.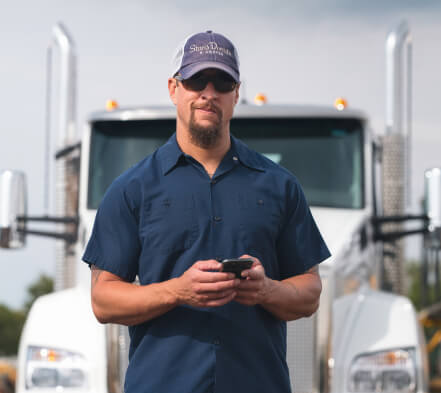 Power only loads present new opportunities for you to build your business and work with reputable brokers. Since power-only trucking is cheaper for brokers, they are always in search of trucks and qualified drivers to transport a trailer of goods for them. Picking up these types of loads is a good way to keep your truck on the road, build your customer base, and foster long-term relationships with shipping partners. Using the Truckstop.com Carrier Load Board, it's fast and easy to always find a good power only load.
The Truckstop.com difference:
Scale (volume) of quality loads in one single source.
Filter and sort by broker to get days-to-pay and other broker info.
Rates tools that help you earn what you're worth on every load.
You control and choose how to work and who to work with.
Show Me
Look beyond the load board for a full suite of solutions that make your job as a power unit driver easier.
Your job is tough enough. Make it easy where you can.
We go way beyond the basic load board to make your job easier at every turn. From negotiating rates to finding routes, from managing paperwork to monitoring partners, from IFTA reporting to instant load-booking, look to our load board for easy handling of all your power only trucking needs.
Basic
Basic searching and posting on the internet's most trusted load board.
$39
*
USD/User/Month**
See all features
**Price per user. Up to 3 users.
See all features keyboard_arrow_down
Load Searching info
Truck/Lane Posting info
Decision Tools info
Book It Now info
Advanced
Get our basic load board plus access to broker credit and days-to-pay information.
$125
*
USD/User/Month
See all features
See all features keyboard_arrow_down
Load Searching info
Truck/Lane Posting info
Decision Tools info
Book It Now info
Fuel Desk info
Credit Stop Broker info
Pro
Access our real-time load board plus Rate Insights, best paying loads, route planning, broker credit, and days-to-pay.
$149
*
USD/User/Month
See all features
See all features keyboard_arrow_down
Load Searching info
Truck/Lane Posting info
Decision Tools info
Book It Now info
Fuel Desk info
Credit Stop Broker info
Load Comparison info
Real-Time Updates info
Rate Insights info
Heat Map info
Best-Paying Loads Search info
Multi-Trip info
---
*Amount shown excludes applicable fees & taxes.
Get the freedom to choose, from the power only load board of choice.
Carriers everywhere look to Truckstop.com to keep them in the driver's seat.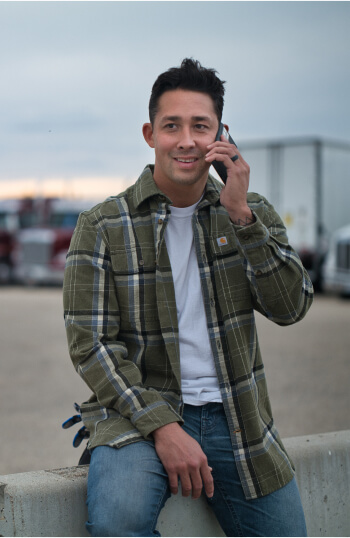 Our vast volume of new loads daily (in real time if you want) means as a power only driver, you can find any type of load going anywhere. Whether broker partners or shippers are looking for a driver to move equipment on a flatbed, dry van trailer, reefer, or tanker, our unlimited load posting and searching, coupled with sorting and filtering to drill down to every detail, means you'll always find a power only load match.
Eliminate deadheads.
Filter by your preferred lanes.
Get the right rate every time.
Work with brokers you know and trust.
Get a Demo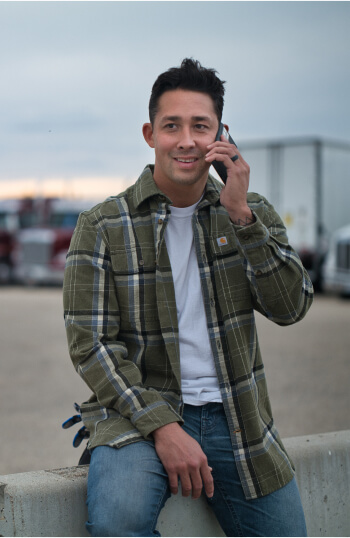 Your job should be as hassle-free as possible. Technology should move you forward—not stand in your way.
We deliver simple solutions and innovative technology that works like second nature.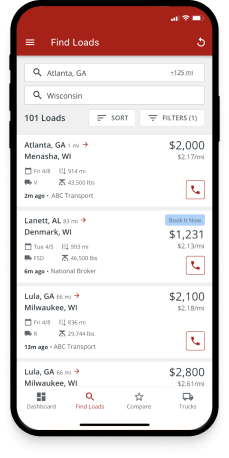 If it's not easy to use, it's not innovative. The best technology makes light work of heavy tasks, speeds things up, and lets you works the way you want. Starting with our load board, we work with carriers just like you to design and build our products, right down to finding power only loads fast. We value your input, and we seek it out. If it's not carrier-friendly, it's not Truckstop.com. Our goal is to help you keep pace with today's speed of freight—and keep ahead of it so you're prepared for tomorrow.
Try it on for size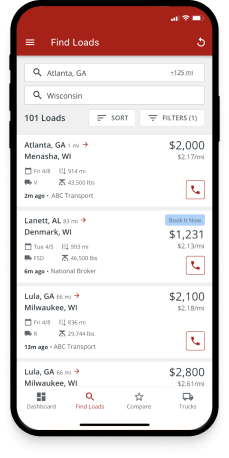 Get the power of one for your power only trucking operation.
One load board, endless opportunities.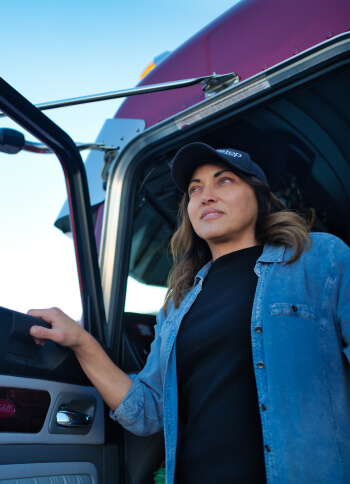 Power up your power unit and hit the road! With Truckstop.com along for the ride, your destination is success. Not only will you find freight fast, you can book it fast, too. And in today's freight world of qualified driver shortages, you can beat the competition to the punch and make bank. Our power only load board even helps you book a power only load in a few quick clicks with Book It Now:
Book a load in a few fast clicks with brokers you trust.
Book from anywhere, on your schedule, from your favorite device.
See load info up front, including rates, before you commit.
Control it all from your familiar workflow.
You can even book loads outside broker business hours.
Free to power only carriers who use the Truckstop.com Load Board.
Learn More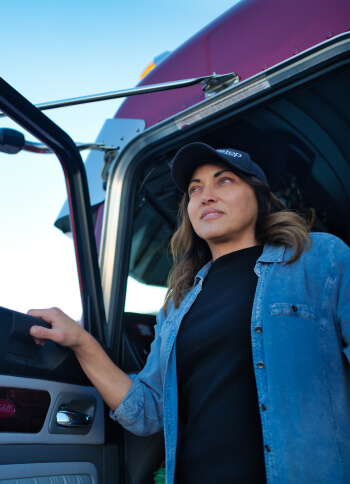 Power only trucking occurs when an independent carrier hires out with a broker or shipper to drive his or her personal tractor (power unit) to transport a trailer full of goods to its destination. This usually happens when there's a surplus of trailers available to the shipper or broker but not enough tractors and drivers to move a shipper's load. The carrier just hooks up the trailer to his or her power unit and carries it to the final delivery location.
If you're shopping around for load boards, nothing resonates more than the voice of the customer. All load boards tout their benefits, so make sure to listen to third-party testimonials. Choose one chosen by professional truck drivers and owner-operators like you who share your needs and your goals. The Truckstop.com Load Board is widely preferred by both freight carriers and brokers. Like them, you can be confident it's always accurate, comprehensive, and all-encompassing across every category of equipment, geographical area, and preferred lanes.
Everything you need right at your fingertips.
High load volume all in one place
High-quality legitimate loads posted by trusted brokers
Broker information tools that let you choose who to work with
Instant load-booking from any device in just a few clicks
A full product line-up to improve all aspects of your business
Pay and Factoring solutions to assure you never run out of cash
Rates tools that help you make the money you deserve
Safety, compliance, and insurance solutions that keep risk at bay and protect your business
Intuitive products that are easy to use and access
Easy integration into your workflow environment of choice
Blogs, articles, and case studies that help you build your expertise in trucking
A dedicated support team, standing by to help when you need it