Shopping for load boards? Look no further than the Truckstop.com Load Board, the one load board carriers rely on to find the best loads, the best rates, and the best brokers.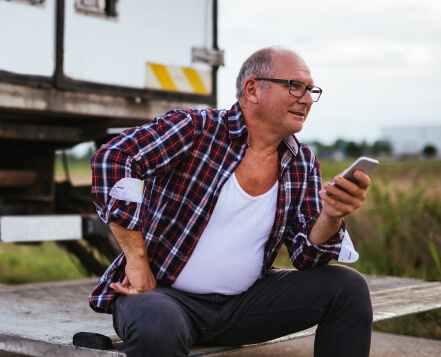 Not all load boards are created equal. Like with anything, there are good load boards, bad load boards, and everything in between. There are even free load boards. (More about that in the FAQ section below.) So, how do you know which load board is right for you?
The best load board helps you find better loads faster, build a base of trusted freight brokers and shipper partners, and manage all aspects of your trucking business as an owner-operator with speed and ease. When you get right down to it, the best load board is the one that helps you make more money with less stress, fewer hassles, and in less time. With the Truckstop.com Load Board, you get access to:
Quantity AND quality of loads. Every single day, the Truckstop.com Carrier Load Board serves up hundreds of thousands of legitimate, high-quality loads, refreshed daily and in real time. Loads of every type, for every equipment, going everywhere.
Vetted, verified brokers with proven track records of paying fair rates and paying on time. In fact, Truckstop.com has an entire team of load board specialists dedicated to keeping fraudulent postings and brokers off of the Truckstop.com Load Board. Truckstop.com also provides detailed broker information, like days to pay, complaint scores from carriers, credit scores, and experience levels.
A comprehensive toolbox of practical solutions to the everyday challenges you face as an owner-operator. Our easy-to-use trucking technology, mobile app, and products and services for owner-operators of all sizes go way beyond the basic load board to remove roadblocks that take too much of your time and hard-earned money. In fact, the Truckstop.com Load Board helps you make more money as an owner-operator.
Choose a load board
The best load board gets down to the nitty-gritty and gives you important details to make good decisions fast.
In trucking, time is money. The best load board gives you access to more information in less time and even lets you book loads instantly.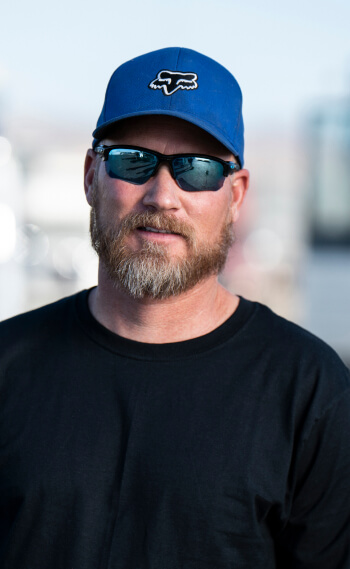 It can be a mad scramble for a carrier to book a good load before the next guy (or gal) does. It's all about speed. Especially if there's a driver shortage and many truckers are all vying for the same good-paying loads with trusted brokers and shippers. Too much time can be wasted with phone calls and emails back and forth, only to find out the load you want has been taken.
Our instant load booking is free to carriers who subscribe to our load board and lets you:
See all load information, including rates, up front.
See a load you like? Book it on the spot with just a few clicks.
Instantly book loads with trustworthy brokers from wherever you are, from your favorite device.
Book loads on your schedule, even outside broker business hours.
Learn More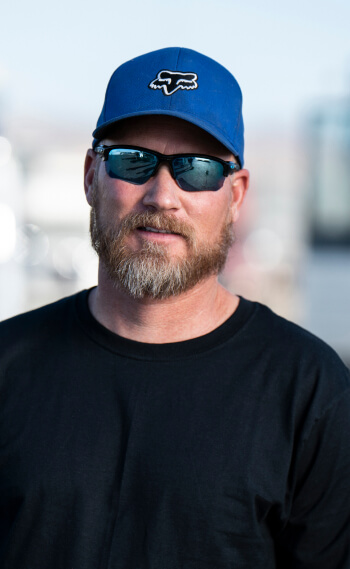 The best load board offers practical solutions to the everyday hassles you face as an owner-operator.
Real-time load refresh, unlimited load searches and posts, and solutions designed to drive your success. The Truckstop.com Load Board offers more:
The best load board is more comprehensive. There's really no reason you should have to bounce around from load board to load board, website to website, to find loads and keep track of all the details. The ideal load board should be the only tool you need to find all the quality, good-paying loads you could possibly haul.
The best load board is more innovative. A load board should be easy for anyone to use, even users and owner-operators who might not be accustomed to using technology. Nothing's more frustrating than fussing with clunky technology, the very thing that's supposed to simplify your job and make it easier. The Truckstop.com team of technology innovators and product designers work tirelessly to make sure the load board and other products work smoothly and with little effort. We even collaborate with real-life truckers and owner-operators to design our products with their valuable input.
The best load board simply includes more. From negotiating rates to finding the best routes to save on fuel, from managing paperwork to finding trustworthy brokers, and from IFTA reporting to instant load-booking, you'll find every solution you need at Truckstop.com to run your trucking business like a well-oiled machine. And we've got several load boards to choose from to find the best set of features that fit your trucking needs as an owner-operator in the freight industry.
Ready to move freight and make more money with the best load board?
Shop our load boards.
Basic
Basic searching and posting on the internet's most trusted load board.
$39
USD/User/Month*
See all features
*Price per user. Up to 3 users.
See all features keyboard_arrow_down
Load Searching info
Truck/Lane Posting info
Decision Tools info
Book It Now info
Advanced
Get our basic load board plus access to broker credit and days-to-pay information.
$125
USD/User/Month
See all features
See all features keyboard_arrow_down
Load Searching info
Truck/Lane Posting info
Decision Tools info
Book It Now info
Fuel Desk info
Credit Stop Broker info
Pro
Access our real-time load board plus Rate Mate, best paying loads, route planning, broker credit, and days-to-pay.
$149
USD/User/Month
See all features
See all features keyboard_arrow_down
Load Searching info
Truck/Lane Posting info
Decision Tools info
Book It Now info
Fuel Desk info
Credit Stop Broker info
Load Comparison info
Real-Time Updates info
Rate Estimate info
Heat Map info
Best-Paying Loads Search info
Multi-Trip info
What's your specialty?
Whatever type of equipment you operate, we've got you covered. Find out how Truckstop.com keeps you in loads and in the money
I found that Truckstop.com consistently offered more better-paying loads than major competitors. I just decided to stick with them.
Truckstop.com is the best load board we use. If we didn't have Truckstop.com, we wouldn't get near the loads that we get.
It is vital to our business. Without Truckstop.com I would have a difficult time finding back haul loads for my drivers.
While a free load board might be a good place for a beginner, it's like anything else: you get what you pay for. In general, free load boards turn up low-paying loads and they lack the technology you need to keep up with today's fast-paced freight demands. Many free load boards don't wipe old loads clean daily, so even if you find what looks to be a good load, it could already be booked by the time you research it. Your goal is to avoid this time-wasting approach and focus on how to find more available high-paying loads
Look for a load board that goes the extra mile to help you choose brokers to work with and other important information, like broker credit score, experience level, and how long it takes them to pay you.
Truckstop.com employs a whole team that checks every broker on the load board regularly, so broker data is relevant and up to date. The best load board lets you sort loads by rate, origin, and broker ratings. Some include heat maps and search options that serve up the best-paying loads.
The most innovative, established load boards help you find backhauls, post your truck and specialty so brokers can find you, and have an instant load-booking feature, just to name a few.
Top load boards such as Truckstop.com will also advise you which routes to take and which fuel stops have the best prices. It eliminates paperwork, which gets you out of the office and on the road where the money is.
When it comes to evaluating load boards, nothing speaks louder than the voice of the customer. Make sure the load board you choose is the one chosen by professional truck drivers and owner-operators like you—others who share your needs and your goals. The Truckstop.com Load Board is the one load board chosen by the most seasoned freight carriers and brokers alike, because they know it's always "clean," comprehensive, and always home the most all-encompassing list of available loads across every category, whether you operate a dry van, reefer, flatbed, etc.
If you use the Truckstop.com Load Board, you have everything you need right at your fingertips.
Highest load volume
High-quality legitimate loads
Trustworthy brokers only, already vetted by our team
Broker information tools, for a deeper dive into broker details
Instant load-booking from anytime, anywhere, from any device
Money- and time-saving tools to run all aspects of your business
Pay solutions that keep you in cash
Rates tools so you earn what you're worth
Safety, compliance, and insurance solutions that minimize risk
Industry-leading innovation and ease-of-use
Easy integration into any workflow environment
Educational resources to keep you up-to-date and in the know
A dedicated support team, ready, willing, and able to keep you up-and-running