One of the most important parts of being a successful owner-operator is getting a steady flow of loads. But as many as 400,000 owner-operators are driving on America's roads. Figuring out how you'll compete for owner-operator loads can significantly impact how much you can earn regularly, and it isn't always easy.
There's a better way to find loads.
Demo the Truckstop Load Board and see how easy it is to find the right loads fast.
If you're starting as an owner-operator, it can take time to find a steady source of loads and a lot of cold calling. Some truckers find truck loads through personal networks or signing contracts, but these aren't the only options available.
Thankfully, technology has made finding truckloads for owner-operators faster and easier than ever. You can access load boards, freight brokers, and other services over the internet to find loads that suit your business goals. Ideally, you'll have enough well-paying loads lined up to make a significant profit by the end of the year. Here's how to get loads as an owner-operator.
8 ways to get more loads as an owner-operator
1. Use owner-operator load boards.
Load boards like Truckstop help you find available loads that fit your freight type. You can even find specialized loads. For example, if you have a Hazardous Materials Endorsement (HAZMAT) on your CDL, you can search specifically for HAZMAT loads in your desired start and end locations.
With an industry-trusted load board like Truckstop, you can even use decision tools like truck-to-load ratio and truck activity by origin and destination to negotiate the best rates possible.
By making a name for yourself on load boards, you can become a trusted carrier to top brokers and shippers, expanding your business.
2. Work with a freight broker.
If you're having trouble finding contracts with shippers on your own, you can also work with a freight broker. Freight brokers connect you with shippers who have loads to move.
Brokers help you find work, so you don't have to work directly with shippers. They'll determine the loads' rates, match you with loads in specific locations, and connect you with loads that work for your schedule.
Remember that brokers take a percentage of profit from each load as a fee for their services. Most brokers charge between 15% and 25% for each load. That might seem like a lot, but the costs are often worth it if it means avoiding idle time.
3. Contract with a dispatching service.
Dispatchers might manage your schedule directly or reach out to you when they receive a call for truck services. There are two ways to work with dispatchers: You can hire your own or use a dispatching service.
Hiring a dispatcher internally only makes sense if you operate multiple trucks under your authority, and you need someone to manage multiple drivers at once. If you're on your own, working with a dispatching service may make more sense.
Dispatching services connect you directly with shippers or brokers while also doing administrative work you may not have time for. Keep in mind that you have to pay for these services. Dispatchers might not always have steady work available for you either, so you might get more regular work being proactive on a load board as well.
4. Source directly from local shippers.
Sourcing directly from shippers in your area isn't always possible, but it is an option. If you can form relationships with shippers, you won't have to split your profits with a broker or pay anyone else to find loads for you, reducing your operating expenses.
It can be challenging to find shippers who don't contract out consistent lanes with established carriers and companies. If possible, use your professional network to find opportunities with nearby shippers. You may have to bid against other drivers to get opportunities in some cases.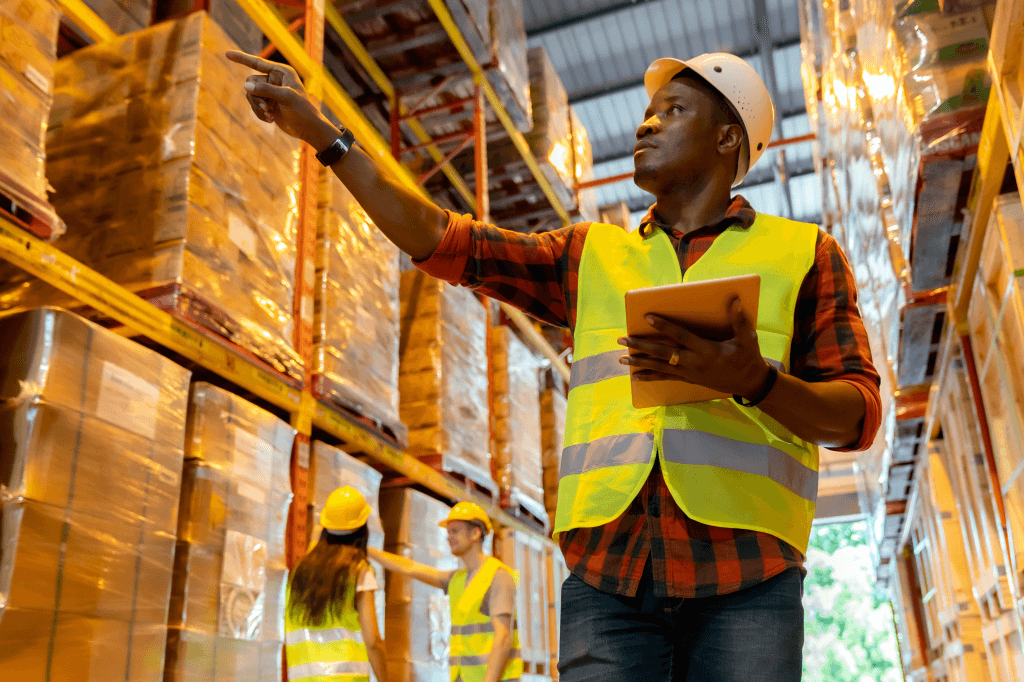 5. Lease on with a company.
Leasing on with a trucking company that needs additional capacity can be an excellent way to move from being a company driver to an owner-operator. In this arrangement, you own your authority, but the company is responsible for finding your next load. They may even cover some expenses for you, such as fuel and insurance.
There are some downsides to this arrangement. You don't have as much independence as the company will tell you the days and times you have to work. You'll have to take loads from the company, which can also limit your ability to earn money elsewhere, and you'll need to agree to their payment terms. It can still be a more reliable way to find loads, especially if you're starting as an owner-operator.
6. Register as a government contractor.
The government often outsources its shipping and hauling needs. Opting to haul government freight can open more load opportunities. You can deliver loads for almost any type of government, whether it's a local government, state, federal, or a specific branch, such as the Department of Defense (DOD).
The easiest way to get government contracts is to partner with a company that already hauls government freight. But if you want to maintain your independence, you can register as a government contractor yourself.
For more information about becoming a government contractor or acquiring government trucking contracts, visit the U.S. General Services Administration (GSA) website. Keep in mind that the government might have stricter guidelines about delivering some loads, such as requiring you to be a fleet owner. You might also need to meet the requirements set in the Service Contract Act (SCA) of 1965, which helps determine wage rates, performance expectations, and more.
7. Network with other businesses.
Building relationships can help create new clients. Look for opportunities, such as associations of shippers or industries in which you want to work. Local small business groups are also a place to network.
Many organizations will also provide membership lists (for a small fee) you can use to build a list of prospects.
8. Use load-matching apps.
Technology is quickly transforming the way owner-operators find loads and manage their businesses. Load-matching apps are just the latest innovation in finding loads for owner-operators in the trucking industry.
Load matching apps automatically generate a plan for your route. They factor in tasks like staging and loading to optimize your routes for profit. Some apps can even help you manage how you pack your loads based on your truck's size and your container.
The best load-matching apps help you decrease empty miles, reduce fuel costs, and improve productivity. They also cut down on manual tasks like cost-per-mile and revenue calculations.
Apps like Truckstop Go™ bring the Truckstop Load Board directly to the palm of your hand.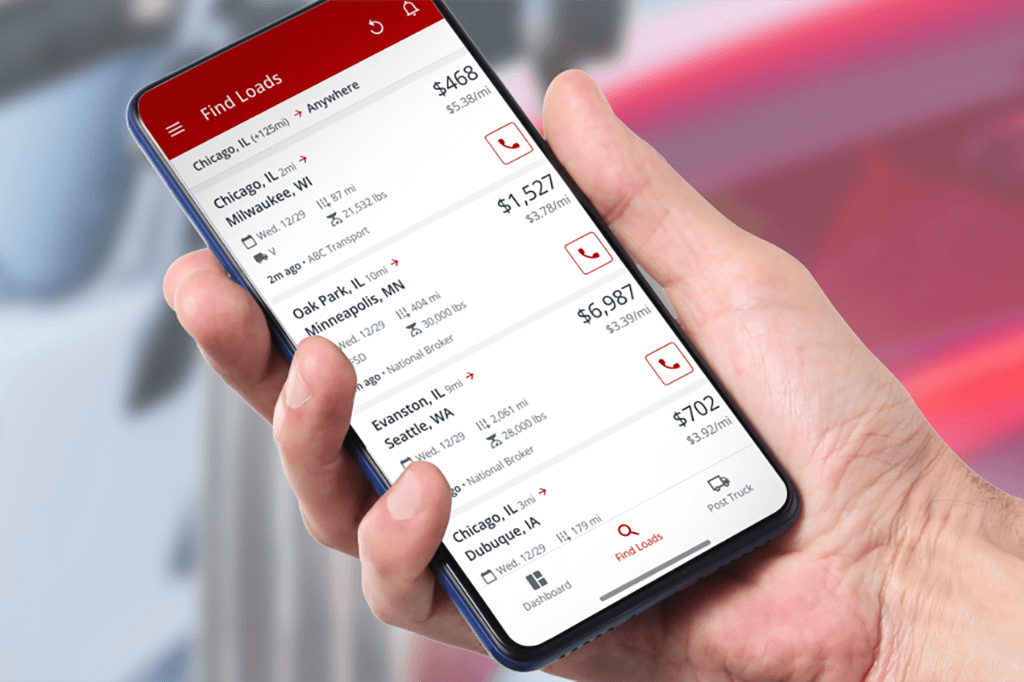 Free to Truckstop load board subscribers, by uploading a little bit of information about your truck and your business, you can find and compare loads you're interested in, check broker reviews and credit scores, book instantly with Book It Now, view loads in real time, and more.
Truckstop Go is free in the iPhone App Store and on Google Play.
The benefits of truck load boards
For owner-operators, load boards are the easiest way to find loads and make money.
Load boards show you what available freight needs to be transported, where it needs to go, weight, size, and any special services required. You can sort by type of equipment, type of loads, or routes to find jobs that fit your requirements. Owner-operators can quickly search available jobs, assess rates from shippers and brokers, and make fast decisions with confidence.
Whether you are an owner-operator, operate with small fleets, or manage large trucking companies, load boards provide access to thousands of available loads every day. With load boards, you can stop worrying about finding your next load and focus on making money.
Find owner-operator loads today.
There are more ways than ever for owner-operators to find loads, get better rates, and make money. Technology has made it much easier to run your independent trucking business and get a better view of the current freight market.
The Truckstop Load Board can help you find the best loads and most trustworthy brokers, earning you more money per mile. If you're struggling to find consistent owner-operator loads, start with a load board demo. Get started today.