What is a Load Board?
If you're in the trucking industry, you've probably heard of load boards. But exactly what is a load board, and why should you use one? Load boards (sometimes called freight boards or freight load boards) are online marketplaces where truck owner-operators, shippers, and freight brokers can post and find loads to keep freight moving.
It's no secret: shipping is the foundation of our country. Nearly every sector of our economy depends on moving goods from point A to B (and C, and D). According to the American Trucking Association, the industry generated $732.3 billion in revenue in 2020.
There's a better way to find loads.
Demo the Truckstop Load Board and see how easy it is to find the right loads fast.
We often underestimate just how vital the trucking community is. Did you know trucks move more than 70% of all shipped goods? The complexities of a supply chain are endless. Load boards are essential for professionals working together to move freight across the country.
How does a load board work?
A load board is usually hosted online. Users pay a subscription to log into the load board to post loads or empty trucks, either moving their freight or loading their trucks. The load board facilitates communication between broker, shipper, owner-operator, or small carrier.
How do you use a load board?
Using a load board is easy. Log into the website or app and search for what you need (available loads if you're a carrier or owner-operator, or available trucks if you're a freight broker or shipper). You can also post specific details such as your equipment and desired destination if you're an owner-operator or carrier, or the load that needs transported if you're a shipper or freight broker.
How do freight brokers and shippers use a load board?
Freight brokers and shippers use load boards to find drivers for their loads and to check market freight rates. To save time for both parties, brokers and shippers are encouraged to post as much information as possible about the load upfront, such as the pickup and delivery locations, the freight type, and the shipping weight.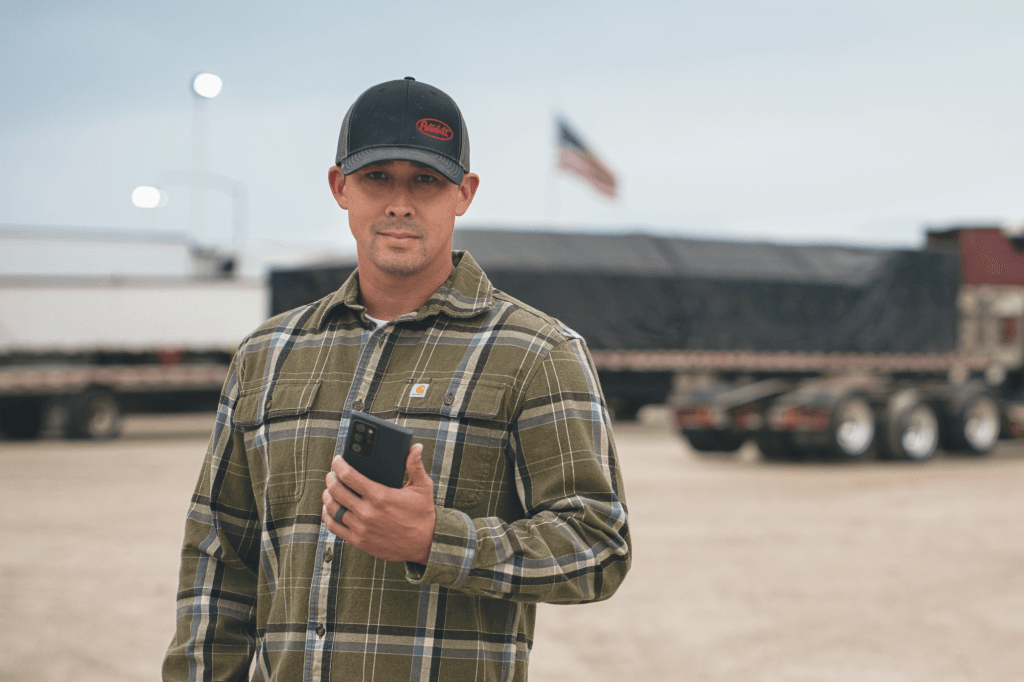 How do owner-operators and carriers use a load board?
Carriers and owner-operators use load boards to find loads to transport. You can post details about your equipment and where you want to go, which allows shippers and freight brokers to contact you. Or you can search for loads that fit your criteria. In some cases, you can instantly bid on the load, saving you the trouble of negotiating rates. You can also filter your search results by a specific load type, such as drop and hook or whatever your specialty is.

A real-life load board example
Let's break it down with a story of people using a load board in their day-to-day operations to increase revenue.
Let's use Joe, a truck owner-operator, as an example.
Joe's goal is to keep his truck full during the week so he can optimize his time on the road and maximize his profits. Joe lives in Albuquerque, New Mexico, and today he wants to drive to Illinois. Why? Because he knows that this route pays well, and he can quickly find a returning load to travel home to his family. Joe needs to earn a fair wage and work with trusted third parties to find freight for his truck.
Joe posts his truck's information (things like: can haul refrigerated loads, maximum weight allowance, etc.) and desired destination on the load board where subscribers can search for empty trucks and available loads.
How does a transportation broker use a load board?
Cue Mary, a transportation broker who uses a load board. Her customers are shippers (like Amazon or Walmart, although companies of this size typically have their own fleet of trucks and carriers) who work with third parties (brokers like Mary) to get their product from point A to B. Mary works primarily with refrigerated loads. She has a list of loads each morning that she needs to move for her customers.
Mary needs to cover her freight quickly (find a truck with a reliable driver) so she can meet her customer's needs. She needs a driver with an empty, refrigerated truck near Albuquerque, New Mexico, that can carry a load of frozen pies to Illinois.
To find a driver, Mary posts the freight on the Truckstop Load Board, where she will begin to receive calls from interested drivers. She also searches for available trucks in the Albuquerque area and finds Joe using the load board.
After determining a fair rate and checking credentials, Mary and Joe agree to work together.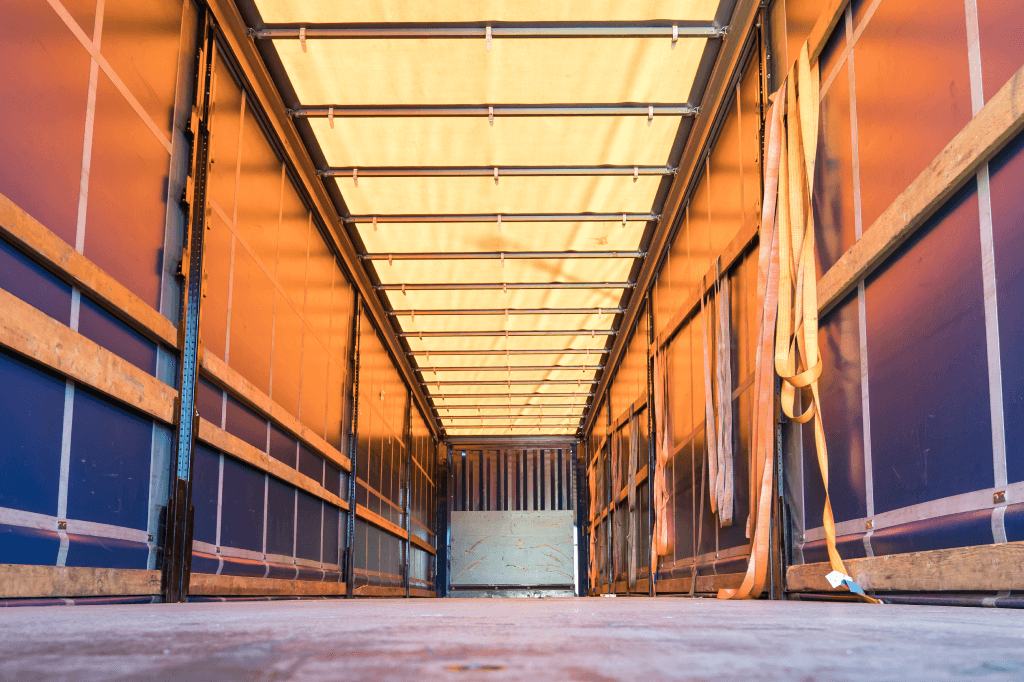 How does a load board help grow a business?
For Joe and Mary, less downtime means more money.
If Joe's truck stays empty, he loses money and may need to work on weekends to make up the difference.
For Mary, getting things shipped on time means more money and satisfied customers. Customers are Mary's lifeline, so she must keep them happy.
Since their introduction, load boards have given thousands of hours of efficiency back to truckers and brokers by allowing real-time connections like the one between Joe and Mary.
What else can a load board help with?
Load boards are more than just an online marketplace for freight. The Truckstop Load Board gives you accurate, useful data for better freight matching.
For Joe and Mary, accurate data means more money. Here is an example:
Because Joe sees the rates on his Truckstop account while he's talking to Mary, he knows the exact average rate paid for the New Mexico to Illinois lane. If Mary offers him a lower rate, he can point to the data to negotiate a fair rate based on actual averages.
For Mary, the same is true. If Joe wants too high a rate, Mary can easily point to paid rates to negotiate.
Become a preferred carrier. Avoid negotiations.
A load board is a critical tool for finding and forming great broker/carrier relationships. It's the natural place to take that relationship to the next level. With the Truckstop Load Board Pro brokers can use tools to create a preferred list of carriers and offer them Book It Now loads.
These listings offer specific load details, including rate and location info, along with the ability to book instantly any time of day. This saves you time and gets you on the road faster. That means more money in your pocket.
An easy way to think about load boards
Think of load boards as a data-informed matchmaker for the three main freight parties: broker, shipper, and carrier.
Owner-operators tell brokers where they are and where they want to go.
Brokers post the loads they have from shippers and find owner-operators.
Shippers save time and earn more money when their goods are transported efficiently.
All parties can use this info to protect their businesses and make informed decisions. It's a win-win-win for everyone involved.
Could your business benefit from a load board?
Are you an independent carrier, broker, or shipper? If you aren't using a load board, it's worth considering if you're looking to grow your trucking business.
Truckstop Load Board Pro gives you access to real-time data so you can be more efficient and profitable. Sign up today or contact us for a demo.
Find out how our platform gives you the visibility you need to get more done.
Get helpful content delivered to your inbox.
You did it!
Please provide email address and choose a newslettter option.
Thank you for subscribing! Watch for an email arriving in your inbox soon.
We are sorry, something went wrong. Please try again later.
Schedule a demo.
Find out how our platform gives you the visibility you need to get more done.