Freight Brokers: What They Do and How to Hire One
If you're new to the freight logistics and trucking industry, you've probably heard the term freight broker, but you may or may not know what they can do for you and your business. A good freight broker can make your job much easier because you won't have to worry about where your next load is coming from.
Good freight brokers can also bring peace of mind by connecting you with reputable clients. Perhaps the most important thing freight brokers do is make connections: they connect shippers with the right carriers and vice versa. How does a freight broker do this, and how do you hire one?
There's a better way to find loads.
Demo the Truckstop Load Board and see how easy it is to find the right loads fast.
What is a freight broker?
A freight broker is the connection between the carrier and the shipper. You could think of them as the offensive coordinator on a football team. While they never handle the cargo, they "call the plays" to transport freight from one location to another by assigning players, tracking what each does, and ensuring a successful outcome.
A freight broker's primary job is communication. Shippers like working with them because brokers are a single point of contact to ensure their goods arrive safely and on time. This saves shippers from finding carriers on their own, planning transportation and route logistics, communicating with drivers, and tracking their own freight.
On the other side, carriers like working with freight brokers because they help optimize routes and often supply loads to prevent deadhead miles.
What's the difference between a freight broker and a dispatcher?
Freight brokers vs. dispatchers
The main difference between a freight broker and a dispatcher is who they work for.
A freight broker works with both the shipper and the carrier, essentially connecting the two and collecting a small fee, usually some form of commission. Because of how they get paid, broker attempt to negotiate the best rate with a shipper. At the same time, their rates must still be competitive, so the carrier can still make a profit.
A freight dispatcher works for the carrier. Since they get paid a percentage of the motor carrier's pay, they also try to negotiate the best rates possible. A dispatcher might contact a shipper directly or reach out to a freight brokerage to find loads that fit their drivers' needs.
As with any other service that helps your business, it is important to know the differences and the fees a broker and a dispatcher charge. Some charge different rates and offer additional services, such as submitting carrier invoices to a factoring company.
Depending on the size of your company, you might use both freight brokers and dispatchers. What exactly does a freight broker do for carriers and shippers?
What does a freight broker do?
Behind the scenes, a successful freight broker does much more than facilitate communication. Freight brokers use their skills and experience to match shippers with the best carriers to meet the shipment deadlines. Their success is largely based on the relationships they've built with both shippers and carriers, so they need to ensure everything goes smoothly.
Brokerages also take steps to source additional capacity, negotiate contracts, vet and onboard carriers, handle logistics, and monitor motor carrier compliance.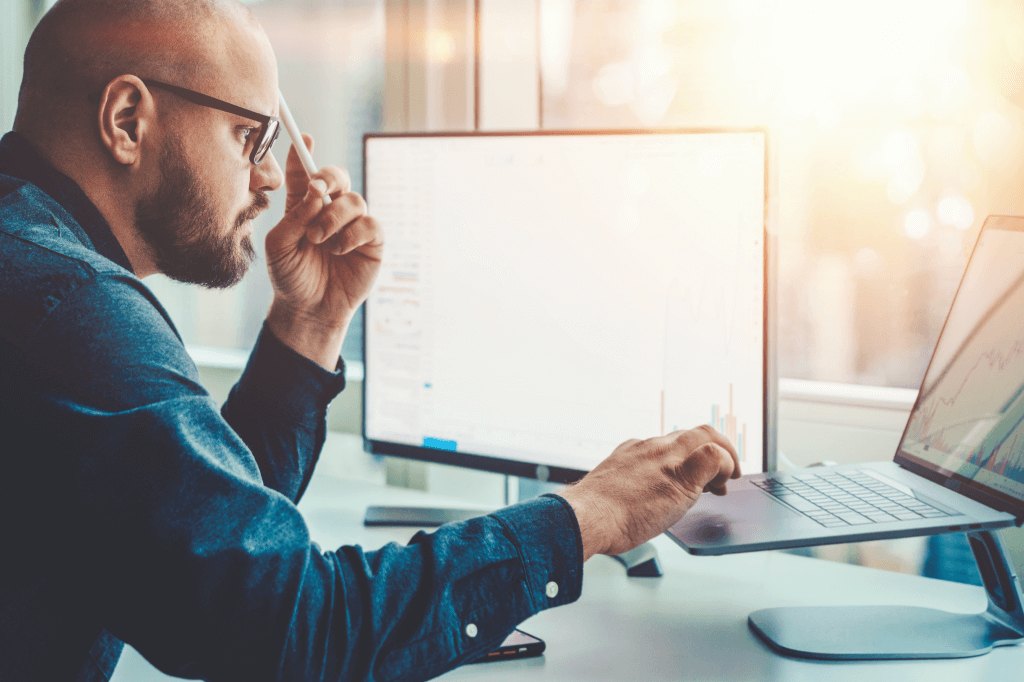 Source carrier capacity
To make money, brokerages need to match shippers with carriers. This means constant sourcing of carriers and monitoring capacity. This is one of the most important jobs brokers do because they have to be able to find enough carrier capacity to meet shippers' needs.
Vet and onboard carriers
Brokers know that when they match a shipper with a carrier, the brokerage's reputation is on the line. So, they want to work with high-quality and dependable carriers. The best brokers will vet carrier credentials, insurance, safety ratings and compliance as part of the carrier onboarding process.
Monitoring carrier compliance
Brokers will also hold carriers to industry standards to ensure they maintain compliance with rules and regulations. They will hold carriers accountable to deliver freight on time, free of damage, and within the parameters of the agreement.
Handle shipping logistics
Once a freight broker has found a reliable carrier for your freight, they will plan the shipment and manage everything from start to finish to ensure your transport goes as smoothly as possible.
While it's in a freight broker's best interest to get the highest possible rates from shippers, they also know the industry and what shippers expect to pay by freight type in a given area. The better deal they can get, the larger their commission. But, the better brokering service they provide, the more likely the shipper is to pay their rates and do business with them again.
A good freight broker will also know where their carriers operate, the rates they're looking for, and their equipment type. Cross-referencing all these things helps give shippers the service they need while also giving qualified carriers the most desirable loads.
By combining these skills, they accomplish several things:
Improve delivery times.
Ensure freight arrives safely and without damage.
Increase supply chain efficiency.
Facilitate long-term relationships between shippers and carriers.
It's a complicated balance, but one a reliable freight brokerage does repeatedly.
How much do freight brokers earn?
An average freight broker salary is pretty difficult to determine because it depends on the type of freight broker and who they work for. There are a few types of freight brokers in the freight industry:
Licensed freight broker. Licensed brokers usually own their own company, have their trucking authority and broker authority, and often employ several other freight brokers. They make the most money but take on the highest risk.
W-2 freight broker. W-2 freight brokers work for a licensed broker or another company. They are paid like an employee, with standard benefits, workman's compensation insurance, etc. Usually, they earn a base salary plus commission, so their pay is directly related to their performance.
1099 freight broker. They broker freight for a company with a freight broker license and work as independent contractors rather than employees. 1099 brokers are also paid on commission, and usually a higher percentage than a W-2 broker. This is because they pay their own employment taxes, and the licensed freight broker does not have to provide them with employee benefits or cover them with workers' compensation insurance. Their salary is also tied to performance.
Even salary estimates vary widely. The average annual salary is $42,971, according to PayScale.com. Indeed.com lists the average salary at $66,845 and also notes that brokers can earn commissions as high as $30,000 on top of salary.
How do you know when your company needs freight broker services? The answer depends on whether you are a shipper or a carrier.
There are three primary reasons for a carrier to hire a freight broker:
Reduce costs. A good freight broker can ensure your routes are efficient and that you reduce or eliminate deadhead time. Inefficient routes and deadhead miles can really add up and eat into profits.
Scale operations. Handling all the relationships with shippers directly can be time-consuming, and it's easy to overlook details. Freight brokers handle that for you. They can also help you find more of the loads you specialize in.
Save time. Many of the tasks freight brokers provide are time-consuming. Letting someone else do them helps you focus on more important day-to-day operations or enjoy more free time.
Shippers may have other reasons for using freight broker services:
Meet deadlines. Late shipments can harm your reputation and send customers to your competition. A shipping broker can ensure that your loads arrive on time.
Increase safety and reduce damage. Freight brokers know who has the right equipment to handle your load safely and efficiently, reducing risk.
Ensure customer satisfaction. Freight brokers ensure your customer gets timely pickups, deliveries, and communication.
Whether you are a shipper or a carrier, using a great freight broker can help improve efficiency, safety, and your bottom line.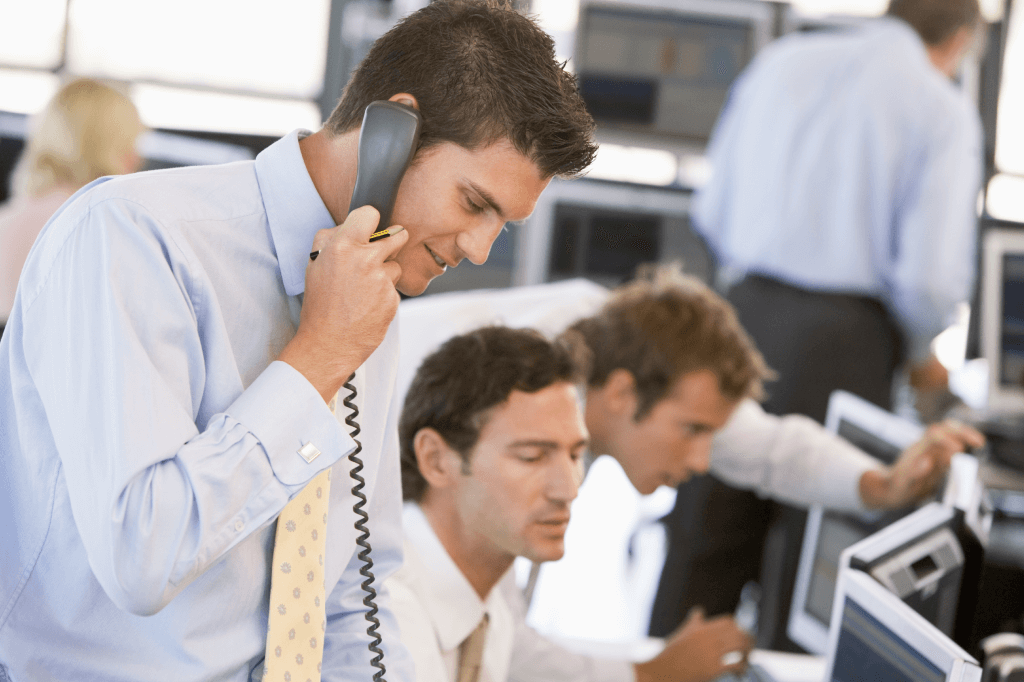 How do you choose the right freight broker?
The most important part of choosing a freight broker is knowing what questions to ask.
How much experience does the broker have? For new companies, did the owner work for another freight broker before? How do they hire and train employees?
Is the shipping broker licensed? Never hire an unlicensed broker. If something sounds too good to be true, it probably is. Most reputable shippers and carriers will not work with unlicensed brokers. Check documentation thoroughly.
Is the broker bonded and insured? This is usually a requirement if a broker is licensed but check anyway. Ask questions now to avoid problems later on.
What kind of broker-carrier connections are already established? Whether you are a carrier or shipper, you want a freight broker with connections. Those connections are one of the things that can set them apart from other brokers.
What tools do brokers use? How do they find available carriers? Most good freight brokers don't just rely on connections but use tools like broker load boards to help them ensure your truck is not sitting idle so you can avoid deadhead miles or downtime. Ask them what services they use and how they use them.
Do they provide multiple shipping modes? While most brokers provide freight transportation for freight, some offer intermodal or multimodal services, including ocean, rail, and air. Multimodal brokers may be able to find shipping capacity in one area if capacity is limited in another. Some brokers will also act as freight forwarders and have their own FMCSA operating authority to move goods or their own warehouses.
How do they communicate with drivers and carriers? You want a broker that puts everything in writing and has a way to track load pickups, transport, and delivery to avoid any surprises.
Ultimately, the freight broker will be a huge part of your team, so you need to be comfortable with them, confident in their skills and abilities, and sure they have you and their other customers' best interests at heart.
Ask around. Your peers may have brokers they love to work with and those they don't. If you're new, get references, and check them. And trust your gut. If something feels off about a broker, there's probably a reason.
Freight brokers are an essential part of any trucking company business. They can keep your trucks rolling, help you reduce costs, improve efficiency, and develop relationships with regular customers who will provide you with a steady income.
You need to understand what they do, the difference between a broker and a dispatcher, how they get paid, how much they make, and when to hire them. Once you understand those things, you'll have an easier time finding freight brokers who are right for you and your business.
Have questions? Sign up for the Truckstop Load Board today to connect with a trusted marketplace of brokers and shippers. We want to help you make your business as profitable as possible.
Schedule a demo.
Find out how our platform gives you the visibility you need to get more done.