If you own and operate a cargo van for hire to move loads and make money, you can find legitimate, high-quality loads using the Truckstop Load Board for cargo vans.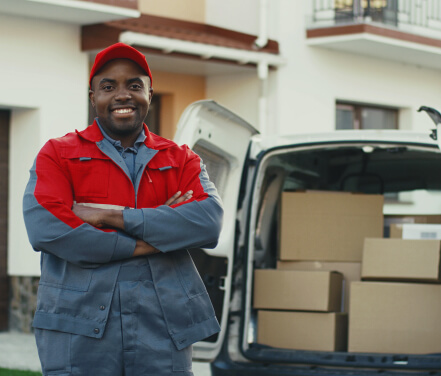 Find available loads for your cargo van operation in one single comprehensive source, the Truckstop cargo van load board. We've got the scale of loads to ensure you'll always find a good load that pays good rates posted by good brokers. Say good-bye to the hassle and frustration of having to download multiple apps, search multiple load boards, and end up in an Internet rabbit hole only to have to repeat the time-consuming process when you learn the load you want has already been snapped up by another cargo van carrier. In a nutshell, here are the reasons more cargo van drivers use our cargo van load board to stay on the road and in the money:
Vast volume of available loads daily.
Trustworthy brokers waiting to work with you and pay you decent rates on time.
Decision tools that help you negotiate rates and optimize profits.
Tell Me More
The one load board you shouldn't be without.
Ours is the must-have load board when you must have cargo van loads.
Choose the right plan for your business.
Basic
Basic searching and posting on the internet's most trusted load board.
$

39

*

USD/User/Month**
doneLoad Searching info
doneTruck/Lane Posting info
doneDecision Tools info
doneBook It Now info
Advanced
Get our basic load board plus access to broker credit and days-to-pay information.
$

125

*

USD/User/Month
Includes everything in Basic, plus:
doneFuel Desk info
doneCredit Stop Broker info
Pro
Access our real-time load board plus Rate Insights, best paying loads, route planning, broker credit, and days-to-pay.
$

149

*

USD/User/Month
Includes everything in Advanced, plus:
doneLoad Comparison info
doneReal-Time Updates info
doneRate Insights info
doneHeat Map info
doneBest-Paying Loads Search info
doneMulti-Trip info
** Price per user. Up to 3 users.
* Amount shown excludes applicable fees & taxes.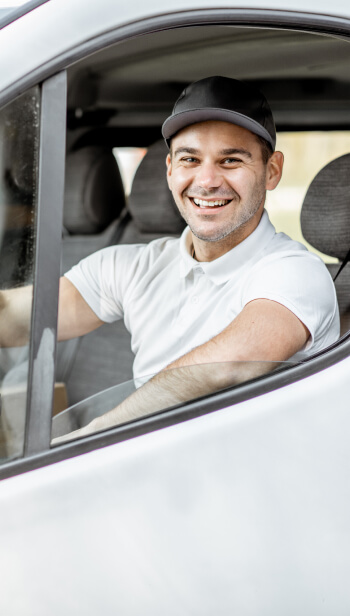 Why use many sources when you could just use one load board?
Tired of bouncing between apps, websites, and load boards to find what you need?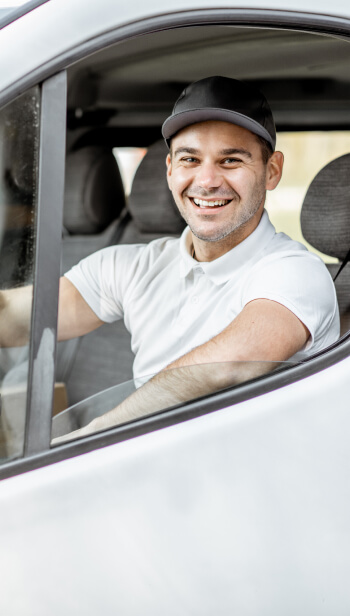 We get it. Operating a cargo van and managing all the logistics that go along with the job—not to mention driving long hours and being away from home—can be quite complicated and tiresome. Cut to the chase and get on the road faster with the help of your new assistant: the Truckstop Carrier Load Board for cargo vans.
When designing our load board, we listened. And what we heard from carriers and owner-operators just like you is that they need to simplify the way they find loads. And the technology to do so also needs to be simple, fast, and reliable. To this day, any updates or improvements we make to any of our trucking products, including our load board, are designed with input from users. And they, like you, want simplicity, speed, visibility, and control. That's what our cargo van load board delivers.
That's why we're dedicated to giving you all you need in one easy-to-use solution. It's as simple as that.
Demo it
The difference is in the details.
Our load board is packed with features that help you find exactly what you're looking for faster.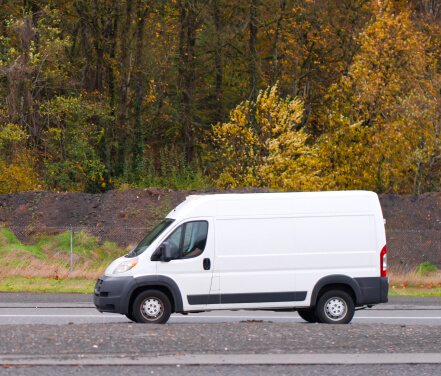 With tens of thousands of cargo van loads on our load board every day, plus tools that help you easily sort to find a match, Truckstop delivers freedom of choice. With full access to broker details, decision tools that help you find lanes, and rate information that helps seal the deal, you choose who you want to work with and how and where you prefer to operate your cargo van. After all, isn't that what you signed up for? The freedom to choose?
Choose from a high volume of cargo van loads to find quantity and quality.
Choose which brokers you want to work with.
Choose your preferred lanes and routes.
The best-paying loads in any given lane.
Choose your favorite device.
Compare plans and pricing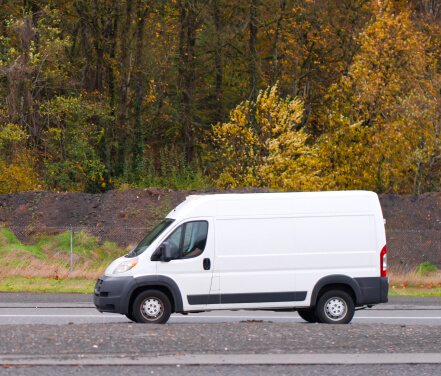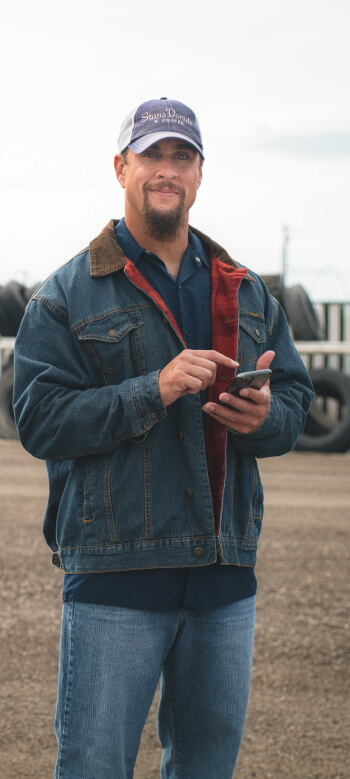 Instant load booking, relationships that go the distance, and features that help you operate like a pro.
We go beyond the basic load board to help you build your business.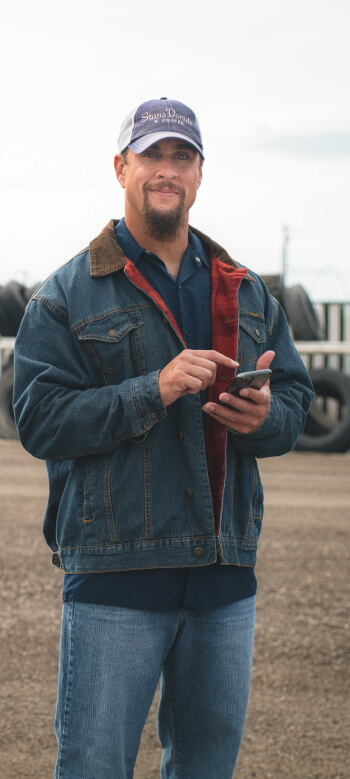 To make a serious go of it and make money hauling cargo van loads, it pays to look beyond the basic load board. Beyond basic searching, you need to act fast to book a desired load before your competition (especially when there are driver shortages). You should also look for brokers you would like to work with for the long-term, and build a network of trusted contacts so you'll always have loads when you need them. And even beyond that, we can equip you with additional tools that help you operate your business, included back-office tasks and paperwork, with our full suite of products designed to save you time and money and protect your business from risk.
Book It Now, available free to carriers who use our load board to find loads, lets you book loads in a few clicks with brokers you know and trust. You get accurate load details before you ever commit and book, including rates, so you can get off the phone, off your computer, and on the road.
Credit Stop Broker, another feature, gives you access into deeper broker details, like credit scores, days-to-pay averages, and complaint or compliment scoring from other carriers. Armed with this information, you can pick and choose who to work with based on the criteria that resonates with you the most.
Other load board features help you plan routes, see best-paying loads, and optimize fuel efficiencies. Our Fuel Desk feature even calculates IFTA on the go, so come tax time, you're well organized and know what you owe.
Take a look
Cargo vans carry small loads to meet shipping needs that don't require the square footage of a large semi-truck. Some types of cargo van loads can include hot shot, expedited freight and time sensitive loads, ram, and other kinds of freight deliveries. Cargo vans have load capacities similar to pickup trucks, available with half-ton, three-quarter ton, and one-ton options. Commercial cargo vans can take on maximum loads of 2,000 pounds, equal to the weight of four pianos or a compact car.
If you are shopping for load boards and comparing features and benefits, make sure you seek out testimonials from carriers and cargo van owner-operators who have similar needs as you.
The Truckstop Load Board
is the one load board chosen by the most seasoned freight carriers and brokers alike, because they know it's always "clean," meaning the loads are legitimate and the details are accurate and current. Our load board refreshes daily, has the scale of quality loads so you can always find the load that's right for you, and has everything you need at your fingertips, whether you prefer our mobile app, a traditional desktop computer, laptop, or tablet.
Highest load volume in one single source
Legitimate loads posted by trustworthy brokers, vetted by our team
Broker information tools, for a deeper dive into broker details
Instant load-booking from anytime, anywhere, from any device
Money- and time-saving tools to run the back end of your freight business
Rates tools so you earn fair rates on every load
Industry-leading innovation and ease-of-use
Easy integration into your workflow
A dedicated support team available to assist you