As a broker, you want to get your loads booked quickly and keep the cash flowing. At the same time, you need to make sure you're using qualified carriers that take safety seriously to protect your shippers, your business, and your reputation.
Department of Transportation (DOT) reporting can help you keep track of carrier safety records. We'll detail what needs to be reported, the key things you need to look for, and the easiest way to look at insurance and safety records to safeguard your business and mitigate your risk.
What is DOT reporting?
DOT reporting is part of the compliance requirements for carriers. Carriers must report how they are meeting the DOT's established standards.
There are hundreds of requirements published in the U.S. Code of Federal Regulations (CFR) for compliance. Regular reporting is required, along with incident reporting. Failure to comply results in reprimands, fines, and, in extreme cases, suspension or revocation of freight carrier operating authority.
What are the latest DOT reporting obligations?
New reporting obligations were added in 2020 for any company that employs commercial motor vehicle drivers.
After any driver's DOT drug or alcohol violation, companies must report the incident within three business days to the National Drug & Alcohol Clearinghouse. Violations include:
A verified positive result from a drug test
Reporting for duty or being on duty with an alcohol concentration of 0.04 or greater
Using any drugs specified in the regulations other than those prescribed
Any alcohol use within four hours of performing a safety-sensitive function
Alcohol use within eight hours of an accident
Refusing to submit to a required drug or alcohol test
Employers are also required to query the database for any new hires or new drivers for previous drug or alcohol violations. Companies must also check current employee status annually.
Who must comply with DOT reporting requirements?
DOT reporting requirements apply to any vehicles required to register with the DOT and have an active USDOT number. Federal rules apply to vehicles used for interstate commerce, although most states also require DOT numbers for operations intrastate.
You are required to register and comply with DOT reporting requirements if you meet the following criteria:
Vehicles used for transporting hazardous materials that need a safety permit for intrastate commerce
Vehicles with a gross weight of 10,0001 pounds or more
Vehicles designed to transport more than eight passengers, including the driver, for compensation
Vehicles intended for more than 15 passengers, including drivers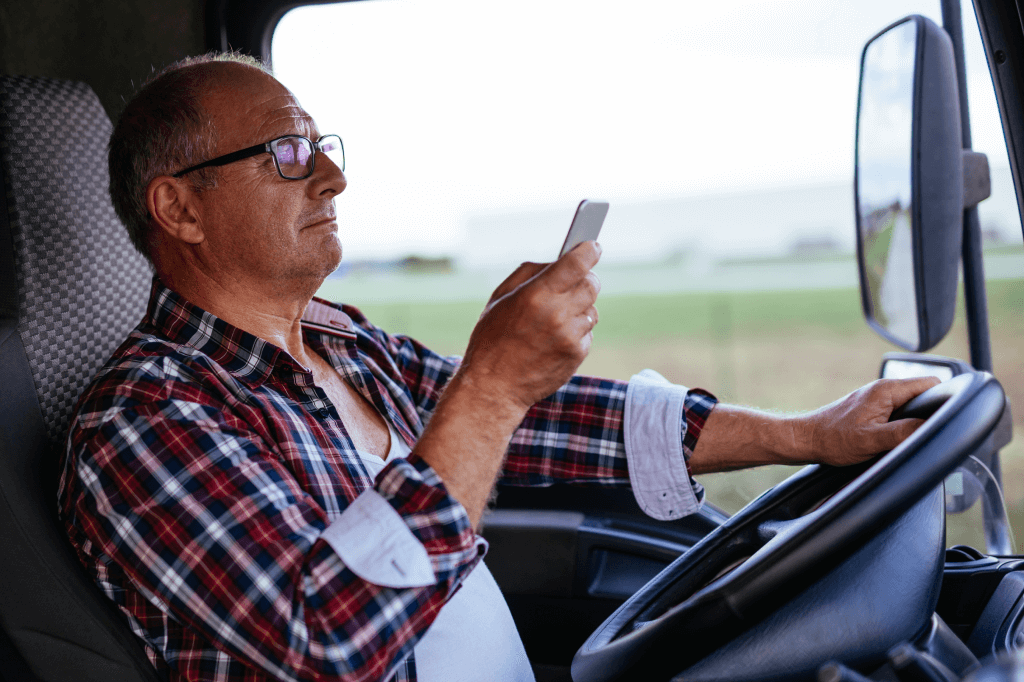 What are the main DOT compliance factors?
Carriers and drivers must be up–to–date on all Federal Motor Carrier Safety Administration (FMCSA) regulations as part of their compliance requirements. Here are some of the main DOT compliance factors:
Driver training and qualifications
Ensure drivers have signed copies of the FMCSA rules and follow the regulations.
Ensure drivers comply with entry-level driver training requirements.
Supervisors must also receive drug and alcohol training.
Drug and alcohol testing
Carriers must conduct a pre-hire query with the National Drug & Alcohol Clearinghouse.
Carriers must do random drug and alcohol testing of drivers regularly.
Record-keeping
Carriers must keep a copy of the current FMCSA rules in the office.
Carriers must keep records of any road incidents for each vehicle.
Carriers must have a documented vehicle maintenance program.
Carriers must keep current qualification records and the safety history of each worker.
Carriers must maintain a record of hours of service (HOS) for each driver.
Carriers must record pre-employment drug testing results, including alcohol or drug abuse incidents from previous employment.
Carriers must maintain vehicle inspections, required licenses, permits, and insurance documentation.
Carriers must have all appropriate licenses and permits, such as the International Fuel Tax Agreement (IFTA), International Registration Plan (IRP), and any trip permits required.
Insurance
Carriers must maintain at least the required minimum levels of insurance coverage. The amounts vary based on the weight and type of load.
Vehicle inspections
Drivers and carriers must display DOT registration numbers on vehicles.
Drivers must complete a vehicle pre-trip, and post-trip inspection must be conducted for each vehicle and documented.
Types of DOT violations
DOT regulations span various activities, including driver certifications and behavior, vehicle operation and maintenance, documentation, and more.
According to the DOT, here are the most common violations associated with driving a commercial moving vehicle (CMV):
Moving violations, such as speeding, reckless driving, or failure to obey traffic control devices
Failing to use a seatbelt
Using a handheld cell phone while operating a CMV
Unauthorized passengers
Driving under the influence of drugs or alcohol
Possessing "non-cargo" alcohol
Failing to secure vehicle equipment or lads
Failing to conduct required pre-trip inspections
Failing to have warning devices placed properly
For companies, some of the more frequent DOT violations include:
Incomplete or missing documentation
Failure to comply with allowable hours of service (HOS) requirements
Lack of required vehicle inspections
Lack of regular vehicle maintenance
Unsafe transportation of various types of loads
Fines for failure to comply with DOT regulations can range from $400-$500 to nearly $200,000 per incident, depending on the severity. Incidents that lead to death, serious injury, or destruction of property net the highest fines. It's only going to get more expensive in the future. The DOT updates its rulemaking each year to increase penalties for violations of federal regulations based on inflation benchmarks.
Failure to keep accurate records or complete documentation can cost carriers more than $1,200 per day. Even for owner-operators, that can add up quickly. For large fleets, this can lead to significant fines.
As a broker, you want to ensure you are booking loads with reputable carriers who comply with all DOT rules to mitigate your risk.
Why is it important for brokers to understand and use DOT reports?
As a broker, your reputation is essential. If you book business with a carrier with safety problems in their record or DOT violations, you're taking a risk that could hurt your reputation and damage your business.
You need to ensure you are sourcing qualified carriers with a proven track record of safety. DOT reports provide additional confidence that the job will get done right without damaging your brand.
When you book business with unqualified or risky carriers, you also increase your odds of claims or complaints and raise your risk profile.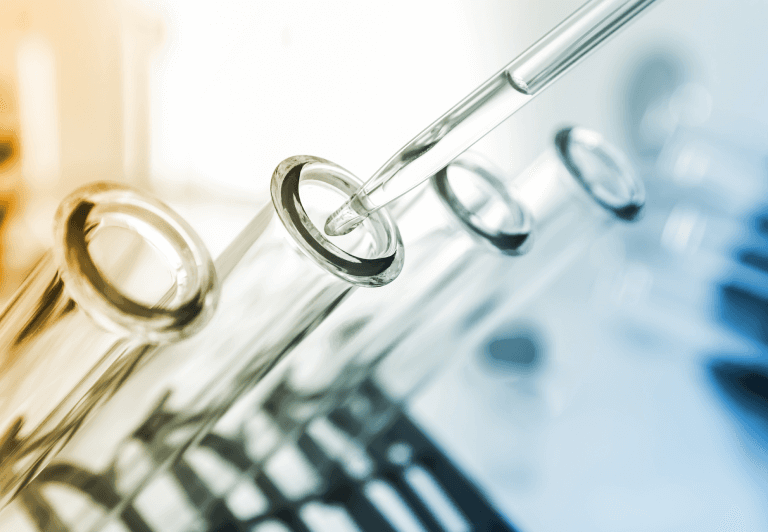 Why is this a challenge for brokers?
When you're a broker, time is money. The more quality loads you can place, the more profitable you will be.
It's a major time investment to review and track DOT reports for multiple carriers manually. Keeping reports in spreadsheets or other programs creates another set of problems, including organizing, filing, and accuracy/error concerns.
Having to look up each carrier online in DOT and FCSMA databases or validate insurance manually is labor-intensive, too.
There's a better way.
Automate carrier vetting with RMIS.
You can skip the manual searches and spreadsheets by automating the process.
Truckstop.com RMIS Carrier Onboarding is the technology solution that allows brokers to access an up-to-date database with insurance information on more than 98% of the active carriers in the United States and Canada, including safety ratings and other DOT data points. This information can be located in just a few minutes vs. hours of manual research.
RMIS Carrier Onboarding lets you onboard carriers up to 80% faster than a manual process. By quickly verifying information, you reduce the risk of identity theft or fraudulent carrier documents.
Maintaining carrier compliance doesn't stop after onboarding. You can also use Truckstop.com Carrier Monitoring to automate ongoing monitoring. Not only can you check compliance, insurance, and CSA-e percentile scores for inspections and violations, but you can also use automated rules to alert you in case of changes, so you're always up-to-date.
What will you do with all the time you get back? Move more loads. Make more money. And be more confident that you are booking loads with high-quality carriers that take safety seriously.
Let Truckstop.com show you how we can help your brokerage run more smoothly. Contact us for a free demo.