Inbound Logistics: A Simple Guide for Freight Brokers
As a broker, it's crucial to understand how the intricacies of inbound logistics directly affect your business operations and your bottom line. Shippers depend on brokers to help facilitate the transportation of their goods from point A to point B inside the supply chain. Those loads must arrive as promised, on time, and undamaged. There's more demand than ever for reliable and trustworthy brokers in the shipping industry. When you master the art of inbound logistics processes, you'll see your broker business grow.
What is inbound logistics?
Inbound logistics is the transportation, storage, and receiving of goods in the supply chain. When you bring purchased goods to a company, often from a supplier to a warehouse, that process is inbound logistics.
Inbound vs. outbound logistics: what's the difference?
While inbound logistics focuses on getting goods into a business, outbound logistics refers to moving goods and products to customers. With both inbound and outbound logistics, transportation is key.
Inbound logistics include ordering, receiving, storing, transporting, and managing incoming goods and supplies. It's the "supply" in supply and demand.
Outbound logistics is the "demand." It includes storing and then moving goods to the customer. Outbound logistics comprises filling orders, packing, shipping, and delivering to the end-user. It can also include customer service-related tasks.
Inbound and outbound logistics both involve warehouse management. But outbound logistics focus on sending out a finished product.
Transportation is a significant factor with both inbound and outbound logistics. On-time delivery of undamaged goods to the correct destination is the ultimate goal. Of course, the modes of transportation, as well as transportation costs, vary according to the circumstances.
Why it's important to optimize inbound logistics
When you optimize inbound logistics, your operation becomes leaner, more cost-efficient, and faster as a broker. With a more agile business model, you can make improvements based on what you learn about the strengths and weaknesses of your broker business. It's also important to assess each process individually to identify areas where improvement could directly impact your industry standing.
Work with reliable shippers.
Strong relationships with shippers can help you negotiate better rates to attract higher-caliber carriers. But not every shipper can give you the high-quality business relationship you need. As you build your broker business, you might decide to prioritize working with shippers who pay invoices on time, offer fair rates, and communicate openly with you about day-to-day developments relating to their needs.
Search for inefficiencies.
There are numerous invisible shipping costs with inbound logistics. While many are not within your control, you can closely look at your workflow to identify areas where duplicate work, manual processes, and information gaps negatively impact your bottom line. When you invest in analytics and automate tedious manual processes, you can make decisions based on data to boost the overall efficiency of your broker business.
Choose quality carriers.
When you have a group of quality carriers to rely on, you can better handle market fluctuations, reduce lead time and make cost-saving changes to your business model. Growing your carrier network presents several challenges for brokers. It can be time-consuming to find trustworthy carriers. To help streamline the process, check out quality broker load boards like Truckstop, where you can choose carriers based on their performance metrics and ratings.
Improve on-time deliveries.
A transportation management system (TMS) allows you to optimize the operations of your freight broker business. A high-quality TMS helps you schedule shipments and track them every step of the way throughout the delivery network. Make your requirement for delivery speed clear to your carriers and include details about any penalties for late deliveries in writing as part of your broker-carrier agreement.
Key steps in the inbound logistics process
Understanding the inbound logistics process is critical for optimizing your broker business by managing customer expectations and reducing costs.
Sourcing and procurement
This department ensures that proper storage conditions protect the quality of the goods. They also place items in the most logical locations to facilitate fast order processing.
Purchasing
Suppliers and manufacturers must buy or source raw materials and products. Keeping track of inventory levels requires advanced freight tracking systems.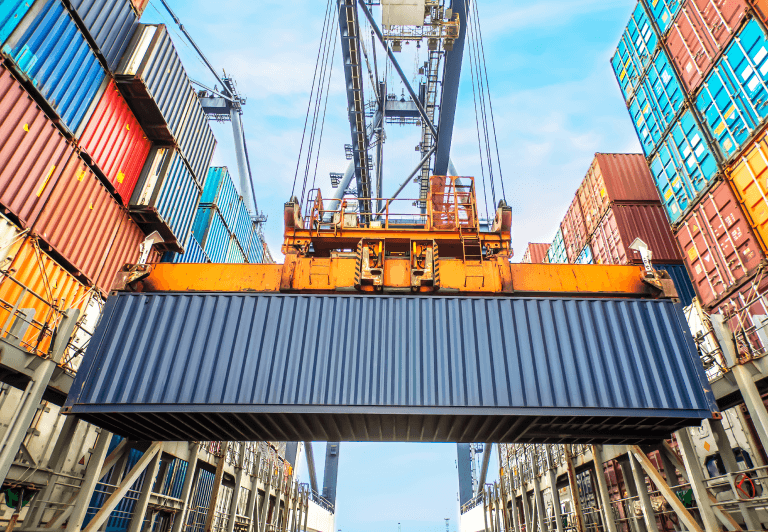 Transportation
Help control costs by moving raw materials most economically. Currently, most inbound shipments arrive via less-than-truckload (LTL) and truckload (LT).
Many shipments also arrive via small package, ocean, air cargo, intermodal, flatbed, and rail. Many organizations project spending an average of $65.4 million on freight services, transportation, and equipment over the next year.
Carrier sourcing
Brokers must source carriers to move goods from origin to destination. There are several ways to source new carriers, including using broker load boards, searching carrier directories, searching FMCSA data, and building an in-house referral network.
Carrier vetting
Vetting carriers involves checking their credentials, including compliance status and safety rating. It can be tedious and time-consuming for brokers, but it's crucial to limit your liability risk if a carrier gets into an accident or damages freight. RMIS Carrier Onboarding helps speed up carrier vetting.
Carrier onboarding
Onboarding carriers is another time-consuming process for brokers, but it doesn't pay to take shortcuts. Shippers depend on brokers to thoroughly vet their carriers during the onboarding process. Many brokers choose to use automation tools, so they can save time while helping protect their business.
Receiving and handling
Upon arrival at the warehouse, a receiving team accepts the goods and logs their arrival. They stow the inventory and implement its inventory tracking system to facilitate future handling.
Warehousing
Many organizations use a warehouse management system (WMS) to improve operations and help automate inventory tracking and reordering and monitor inbound and outbound logistics.
Inventory management
Inventory management decides the number of raw materials needed, where to store them, and when to replenish those stores.
Distribution
Organizations must decide when and how to send supplies to a destination inside the business.
Tracking
A business must be able to locate incoming orders and documents. Various tracking systems help ensure that essential paperwork items aren't lost.
Reverse logistics
Reverse logistics is the process of processing customer exchanges and returns. Employees must examine, record, and restock returned merchandise. Customer returns may include damaged, defective, or returned items. Reverse logistics might supply salvage firms with materials, as well.
Inbound logistics challenges for freight brokers
Managing inbound logistics is complex. You'll face several common challenges as a broker:
Sourcing carrier capacity
Finding and vetting carriers quickly is key to your success as a broker. Truckstop Carrier Onboarding allows you to easily integrate with your current software to access thousands of carriers. With a carrier onboarding solution, you can hire carriers quickly and eliminate time-consuming manual processes.
Monitoring carrier compliance
It's crucial to monitor carrier compliance as a broker, but the process can be tedious and inefficient. With Truckstop SaferWatch, you can quickly get timely CSA scores, certificates of insurance, and identify potential fraud.
Carrier rate negotiations
You also need to offer fair rates to attract high-quality carriers. Rate Analysis allows you to compare data in real-time to find the ideal combination of price and value so you can find a rate that helps keep great carriers happy while maintaining a good profit margin.
Load optimization and consolidation
With freight consolidation, you can combine multiple loads to increase efficiency, saving time and money. But it can be a complicated process. Efficient load optimization and consolidation can require customized support for a busy broker.
Tracking inbound shipments
With a load tracking tool, you can have total load visibility with real-time load tracking designed to meet the unique needs of brokers. It's easy to request and accept load tenders with text notifications while streamlining conversations by connecting in-app. You'll see carriers' movements and get notifications when they deliver goods.
Managing contracts and invoices
There's no room for errors when managing contracts and invoices. The Truckstop ITS Dispatch allows you to quickly create invoices and tackle time-consuming accounting tasks while integrating seamlessly with Quickbooks.
How to optimize your inbound logistics process
The process of building and optimizing your freight broker business is complex. But there are several innovative processes and tools to help you get the best possible result from your efforts. Identifying problem areas and implementing more streamlined procedures can help you eliminate waste within the framework of your business.
Here are a few key things to consider as you work to make your broker business more efficient and successful.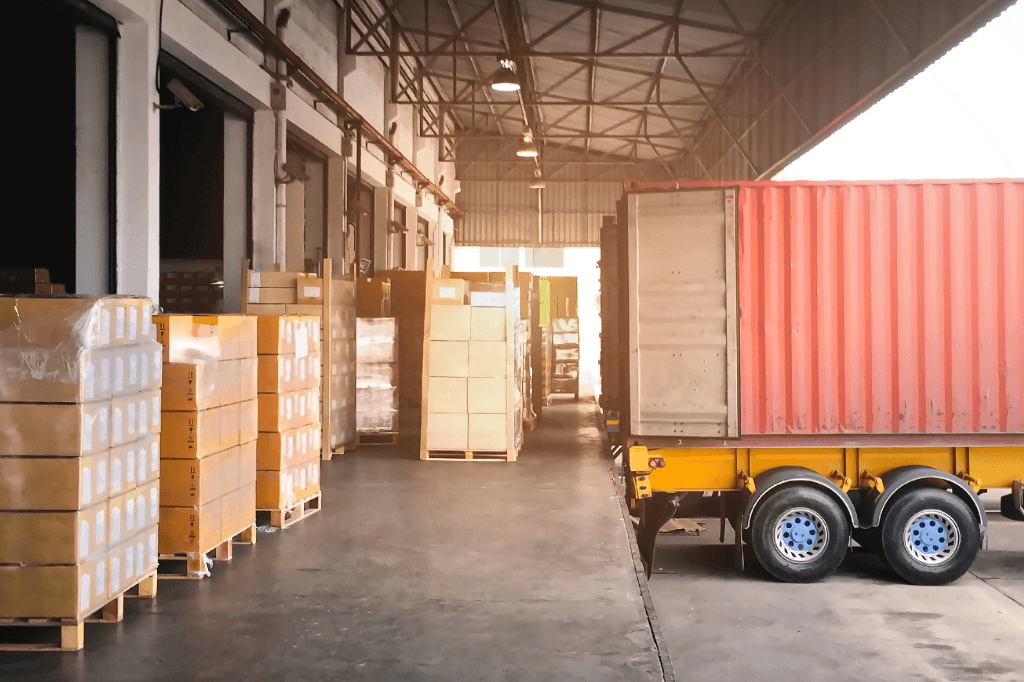 Build relationships with carriers and shippers.
Your ability to move freight safely and on time is directly related to your relationships with carriers and shippers. Clearly defined boundaries are a vital part of good working relationships. Start by going through your broker forms and agreements to identify areas where customizing those documents could benefit your business. While there are many templates online to help you set up your broker kit, many experienced brokers develop contracts to meet the needs of their business. Your broker kit can help you stand out by providing shippers and carriers with evidence of your accountability, transparency, and willingness to engage in open communication.
Automate onboarding and compliance.
One of the most time-consuming aspects of business management for brokers is onboarding new carriers and ensuring that they have the proper credentials and liability insurance coverage. Even so, cutting corners isn't an option.
Fortunately, you can use advanced software to make onboarding and compliance fast, easy, secure, and reliable. Compliance onboarding software helps brokers onboard new carriers up to 80% faster than manual processes. By using a carrier onboarding system it enables you to make fast decisions that will drive profits.
While it doesn't often happen in the shipping world, there are instances of fraud that can harm a broker's business. Using a carrier onboarding service also reduces the risk of fraudulent carrier documents and identity theft. With RMIS, brokers can continuously monitor carriers, automate carrier selection rules, access complete TIA Watchdog reports, and get daily email alerts when a compliance status changes. You can also tap into an extensive database of insurance certificates for over 98% of active carriers.
Use a transportation management system (TMS).
A TMS system is a suite of tools to help brokers manage the day-to-day operations of their business. This all-in-one solution can be customized to meet your needs as a freight broker. Everything from creating a bill of lading to creating invoices to accessing detailed statistics and reports is included with the Truckstop ITS Dispatch system for brokers. You can even check the details of customer agreements and get load confirmations through this powerful software that integrates seamlessly with Quickbooks.
Consolidate inbound loads.
Consolidating inbound loads helps freight brokers overcome the most frustrating challenges with modern inbound logistics. Reduced transit times, greater visibility, fewer opportunities for damage, and a better carrier experience are just a few of the advantages.
Truckstop provides brokers with the data and technology they need to organize loads and consolidate freight with LTL shipments.
As a broker, managing inbound logistics within your control dictates the success of your business. Establishing streamlined processes, including automated carrier onboarding and carrier compliance, can help cut the time you spend on manual paperwork and increase the overall efficiency of your business.
With Truckstop, you'll have access to a toolbox of technology solutions proven to help brokers grow their businesses. Request a free demo.
Schedule a demo.
Find out how our platform gives you the visibility you need to get more done.