Freight Broker Documents: 10 Important Forms and Agreements
For freight brokers, paperwork is a significant part of your job. Getting the proper documents to your carriers and shippers is a crucial part of moving freight successfully. Having your freight broker documents well organized is also essential to getting your invoices paid on time. After you arrange for a carrier to take a load to its destination, you'll be responsible for the forms in the carrier packet that govern and guide the entire transaction.
10 important documents for freight brokers
While you can download sample agreements from the Transportation Intermediaries Association's New Broker Kit, many experienced brokers recommend developing documents and contracts customized to your operation.
1. Shipper-broker agreement
The shipper-broker agreement outlines the terms and conditions of the working relationship between the shipper and the broker. It includes details about the duration of the contract, which services the broker will provide the shipper, and the amount and types of carrier insurance required.
Depending on the shipper or broker's needs, the shipper-broker agreement can also include information about the carrier's liability and liability limits and how to conduct damage claims. It might also have a non-disclosure section, information about compliance with applicable laws, and rules about how the two parties would handle disputes.
2. Broker-carrier agreement
Generally, freight rates with a carrier are negotiated before issuing a broker-carrier agreement (also sometimes called a carrier broker agreement). After the parties agree on a fair rate, the broker creates the broker-carrier agreement, so the carrier understands how much they will be paid, what liability insurance they need, and any other stipulations that affect the deal. The broker-carrier agreement document is necessary to ensure that a carrier hauls the freight as promised. It might include:
Agreement date
Payment terms
Liability and insurance information
Carrier and broker identifying information, such as the motor carrier number
Invoicing procedures, such as bills of lading requirements
3. Load tender and confirmation
The load tender and confirmation document are primarily for the carrier's benefit. It provides written load confirmation of the load for the carrier and includes details about the shipment. The carrier uses this document to plan their trip. This form includes:
Load destination address and information about delivery requirements
Consignee hours of operation
Trailer size and type
Freight description
4. Rate confirmation
The freight rate confirmation document is a legally binding agreement between the freight brokerage, the shipper, and the carrier. The carrier signs it once they agree to move the load at the negotiated rate. The freight broker provides this form to the carrier before they pick up the load. It should include the shipper's information, the type of load (contents of the trailer), and rate details.
5. Invoice
After delivering a load as promised, the carrier will give the broker an invoice with a bill of lading that shows receipt of the load. In turn, you can use these documents to create an invoice for the shipper. Invoices to shippers should include:
Pickup and delivery dates
Origin and destination details
Contents of the load (total weight, pieces, commodity, etc.)
Additional fees (contractor labor and exceeding weight limits)
Shippers may send a delivery "collect." If this happens, you'll bill the consignee using the information provided to you by the shipper.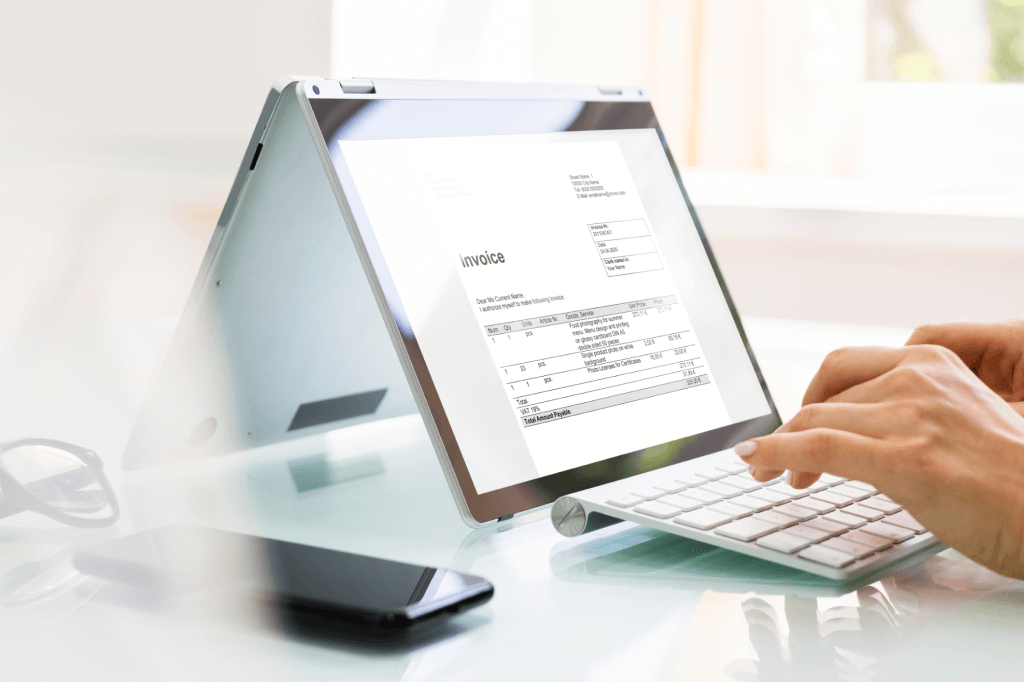 6. Bill of lading
The bill of lading (BOL) is the carrier's receipt for freight delivery. It includes any special delivery instructions, description of the load, delivery timeframe, and address of the delivery destination. The BOL is a legally binding document that the carrier signs when taking ownership of the delivered load.
7. Certificates of carrier insurance
Certificates of carrier insurance provide evidence that the carrier has the proper amounts and types of insurance in place. Brokers can take extra steps to confirm a carrier's insurance coverage, but it's a time-consuming process, especially if you work with multiple carriers and do the work manually. The referenced insurance policies should comply with the broker-carrier agreement to provide financial protection from unexpected future liability.
As a broker, you can minimize your risk by using tools like RMIS Carrier Onboarding. It provides access to 98% of active carriers in the United States and Canada, along with a database of insurance certificates. This platform helps reduce fraudulent carrier documents, including insurance certs, and saves time by giving you tools to automate the process.
8. Proof of cargo insurance
Cargo insurance provides coverage for losses, whether they are in the driver's control or not. With a $100,000 coverage limit, cargo insurance is purchased on a per-load basis. Certain commodities might be excluded with cargo insurance, so make sure that you have valid proof of cargo insurance for each load.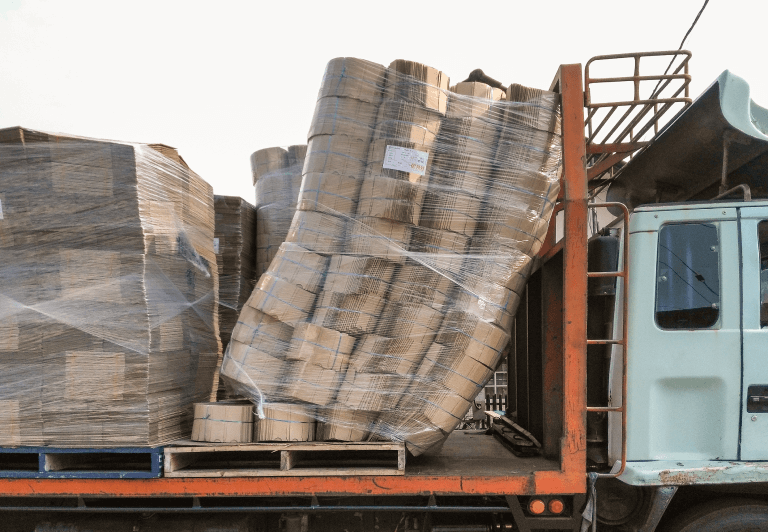 9. Contract labor receipt
Drivers might get help from contract laborers tasked with unloading trucks at the destination. When an independent contractor, sometimes called a lumper, unloads the freight, your carrier must obtain a contract labor receipt. In some cases, you may be expected to pay the invoice. But often, the shipper is responsible for contract labor costs, which are often billed as accessorial fees.
10. Shipper past due letter
Freight brokers arrange for load delivery without receiving payment from the shipper upfront. It's crucial to have all of your documents organized so if a shipper doesn't pay you on time, you can send any required proof that the job was completed as agreed.
When a shipper has not paid their invoice, it's helpful to send a shipper a past due letter. This document lets the shipper know that you expect payment. While you may pay your drivers promptly, some shippers wait 30 to 60 days to pay their brokers.
If your freight broker business faces issues with an unreliable client, it's best to address payment concerns as soon as possible. A shipper's past due letter should include the same information as the shipper-broker agreement, including the date, time, load details, the brokerage fee structure including any late payment charges, and copies of proof that the load was delivered as agreed.
With Truckstop RMIS Carrier Onboarding, you can reduce the amount of time you spend manually onboarding new carriers from hours to minutes. This tool allows freight brokers to quickly onboard qualified carriers and reduce the risk of working with someone who does not have the right types or insurance amounts to cover the freight being hauled.
The platform also provides access to an extensive database of insurance certificates and automated carrier onboarding and monitoring to make finding the right carrier for the job simple and quick. With Truckstop Carrier Onboarding, you'll receive continuous carrier monitoring on your active carriers and daily email alerts of carrier compliance status changes.
With Truckstop RMIS Carrier Onboarding and Carrier Monitoring, you can onboard new carriers faster and minimize risk, giving you time to grow your business. Book a free demo to see how it works.
Schedule a demo.
Find out how our platform gives you the visibility you need to get more done.