Brokers do more than hire carriers to move products for shippers. They must oversee a highly regulated process that includes following strict rules set forth by the major players in the shipping industry, including the Department of Transportation (DOT), Internal Revenue System (IRS), National Highway Traffic Safety Administration (NHTSA), and the Federal Motor Carrier Safety Administration (FMCSA).
Paperwork can quickly take over the majority of your working life as a freight broker. Fortunately, you can streamline much of this work, including creating, sending out, and processing carrier packets.
What is a carrier packet in trucking?
In some cases, a carrier packet might be called a broker packet. Brokers send a collection of documents in a package to facilitate carrier setup and to help approve them to haul freight. The carrier fills out the various contracts and documents and returns them to the broker. Each packet includes the same essential forms and agreements.
If a necessary form, contract, or agreement is missing, the packet is incomplete, and you won't have the data you need to onboard carriers, communicate expectations, and ensure compliance with regulatory entities.
Why are broker-carrier packets important?
Having a complete carrier packet helps mitigate risk for the broker and the carrier. When a broker has a completed broker-carrier packet, they reduce many risks involved in working with a new carrier.
Carriers need well-designed broker-carrier packets because the included forms represent a valuable source of information. The contents of a broker-carrier packet are for the benefit of both parties. Carriers want reassurance that they will be paid the agreed-upon amount of money for delivering cargo as promised. They also need information about the shipper, the type of cargo they'll carry, and expectations about when and where to deliver the load.
Streamline onboarding
Onboarding new carriers is very time-consuming for brokers. Carrier onboarding software can help alleviate the burden by automating much of the process while verifying accuracy to greatly reduce the time it takes to onboard a new carrier.
Mitigate risk
When onboarding new carriers, brokers often have concerns about fraudulent carrier documents and identity theft. When you take time to carefully comb through a carrier's documentation and verify that everything is accurate and up-to-date, you reduce your chances of hiring a less-than-honest carrier.
With Truckstop RMIS Carrier Onboarding, brokers can onboard a new carrier in a fraction of the time it would take otherwise.

Automate your compliance.
Explore your options for automating carrier onboarding and monitoring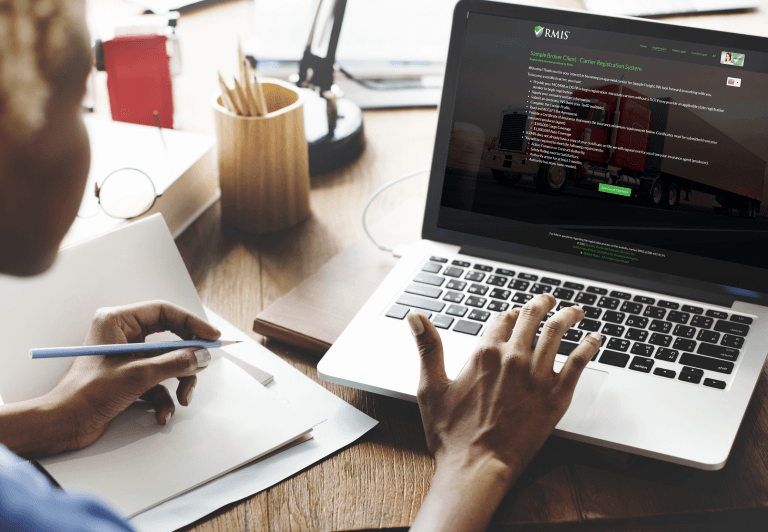 What's included in a carrier packet?
As a freight broker, it's essential to use a carrier packet to help avoid misunderstandings. Ensuring that the terms of each transaction are recorded in writing and acknowledged by each party helps everyone understand their responsibilities, limitations, rights, and duties.
Broker-carrier agreement. The broker and carrier's agreement includes information such as the carrier's Motor Carrier (MC) number, the agreement date, the number of days until payment, invoicing procedures, and insurance requirements.
Completed W-9 form. The IRS requires W-9 forms indicating the amount of income paid to the carrier.
Liability insurance. Depending on their classification, carriers must have various cargo insurance policies. The carrier must provide an insurance certificate showing that they have the minimum required amount of liability insurance. It's the broker's responsibility to confirm that the insurance certificates for their carriers are valid and up to date.
Copy of MC operating authority. Carriers who haul freight must have an MC number assigned by the FMCSA. The MC number indicates that the carrier has the legal right to provide transportation of property.
Safety rating documentation. Carriers must provide their motor carrier safety rating to brokers. Depending on their compliance history, drivers might have a rating of satisfactory, conditional, or unsatisfactory.
Broker bonds. Proof that the broker has a freight broker surety bond, as required by the state. Brokers must provide $75,000 collateral to secure the bond. Or, you can work with a surety broker to get a freight broker bond for 1.25% to 10% of the required bond amount. This annual premium is determined by the broker's credit history, financial situation, and the number of years the brokerage has been in business.
Transportation licensing. Proof that the driver has the proper license required to operate the truck legally. Brokers may require that a carrier furnish a photograph of their state-issued license to prove that they have a commercial driver's license (CDL) with the correct designation.
Invoicing procedures. How to initiate payments and where to send documents to receive payment after load delivery.
New carrier profile information. This form includes all identifying information about a new carrier that a broker requires for onboarding, including the carrier's company name, mailing address, MC#, DOT#, Federal ID#, and Standard Carrier Alpha Code (SCAC)#.
Carrier quick pay options. If offered by a broker, quick pay options provide expedited payment to carriers so they can be paid within one to five days after delivery of the load. Carriers might have to pay a 1% to 3.5% fee for access to quick pay options. Brokers should include details about how a carrier can expedite payment. For example, they may need to provide an invoice, bill of lading, load number, and supporting documents.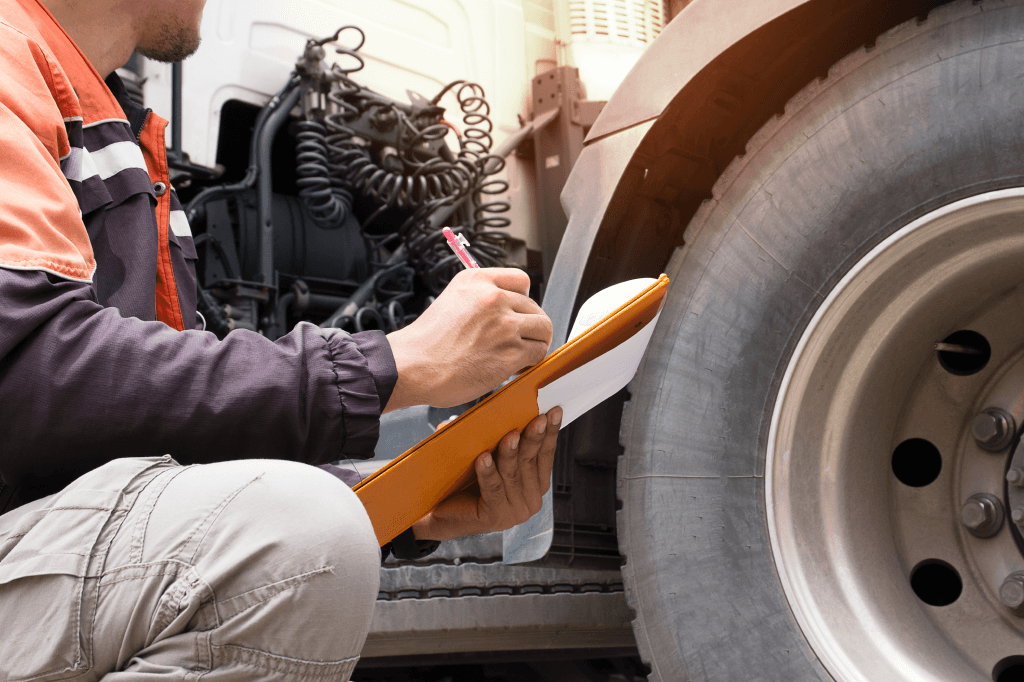 The challenge with traditional carrier packets
Brokers work with multiple carriers to move freight safely while sticking to important deadlines. Paperwork creates a huge burden for brokers as they struggle to manually track carrier documentation, onboard new carriers, and keep up with critical carrier compliance monitoring.
Vetting new carriers before you hire them involves checking their safety rating and accountability scores and confirming that their insurance and liability coverage meets the minimum standard.
Lapses with a carrier's insurance coverage, safety rating changes, and expired operating authorities can make a broker's day-to-day life difficult. Struggling to keep up with the paperwork can present significant challenges to brokers as they work to develop a thriving business.
Fortunately, brokers can access advanced software specially designed to help lighten the paperwork load when it comes to carrier onboarding and carrier monitoring.
Automate carrier onboarding and compliance monitoring.
Truckstop's compliance solution helps brokers automate the onboarding process and ensure ongoing compliance monitoring while alleviating the paperwork burden of traditional methods. Brokers using carrier onboarding and monitoring systems from Truckstop can differentiate themselves from the competition while eliminating much of the endless paperwork associated with managing carriers.
One of the biggest challenges you'll face as a freight broker is finding and vetting new carriers. Sourcing qualified carriers is time-consuming, but RMIS Carrier Onboarding provides access to more than 98% of active carriers in Canada and the United States. It enables brokers to onboard carriers up to 80% faster than traditional manual vetting methods.
With RMIS Carrier Onboarding, brokers can provide a branded carrier registration website to help present a professional image. They can choose automated carrier selection rules to help find high-quality carriers fast and access TIA Watchdog reports. The system keeps delivering, even after you onboard a new carrier. Fraud and identity theft checks, IRS tax ID verification, and ongoing carrier compliance monitoring and alerts make this software a hard-working tool for busy brokers throughout the lifecycle of a freight load.
Motor carrier compliance involves holding carriers to a standard to help make sure that they deliver freight as promised and on time. Brokers can help carriers succeed by providing an inbound freight routing guide for shippers and brokers.
If carriers violate the terms of the broker-carrier agreement or provide false information and the freight is damaged in any way or an accident occurs, brokers can be held accountable. With advanced compliance monitoring from Truckstop, brokers can enforce carrier compliance violations more easily and better protect their business against carrier-caused risk.
Of course, there's more to carrier compliance than onboarding. With SaferWatch, you can import your carriers' information to automatically monitor from your TMS.  Custom email alerts inform you of any changes in a carrier's status. It monitors carrier authority, verifies insurance, checks safety ratings, and gives you access to CSA-e percentile scores with a system designed to support the success of your broker business.
To learn more about how RMIS Carrier Onboarding and Monitoring helps you save time and earn more while ensuring compliance, get a free demo today.