8 Key Components of Effective Carrier Management
Freight brokers work with shippers and carriers to help companies move goods from one place to the next through the supply chain in a timely manner for a fair rate. One important part of a freight broker's job is managing their carriers' activities to help ensure that loads are delivered on time and as promised.
What is carrier management?
Carrier management is an important sector of the transportation industry. Many freight brokers choose a carrier management system that includes contract and rate management, claims management, and carrier scorecards. For freight brokers, effective carrier management helps you become more efficient and make more money.
A carrier management system may include software to help find high-quality carriers, improve access to key analytics, and improve collaboration with carriers. As you try to create and sustain a successful brokerage, carrier management software can help you future-proof your business and better respond to issues as they arise.
Why is carrier management important for brokers?
Building relationships with carriers helps freight brokers pull from a network of trusted carriers to get loads delivered undamaged and on time. It also allows them to broaden their brokerage by accessing carriers with different skill levels. Delivering loads as promised helps build trust with shippers, as well.
Compliance
Freight brokers who monitor carrier compliance reduce legal risks and liability by enforcing standards and monitoring CSA scores.
Performance
As a freight broker, your ultimate goal is to get loads to their destination undamaged and on time. Carrier management is crucial as you strive for a 100% success rate.
Reputation
Building relationships with quality carriers and putting efficient processes in place makes it easier to provide consistently high-quality services. As a result, shippers will trust your expertise and offer more loads.
What are the key components of effective carrier management?
Carrier management allows brokers to manage carrier performance while monitoring loads en route. Here are the basic elements of an effective process.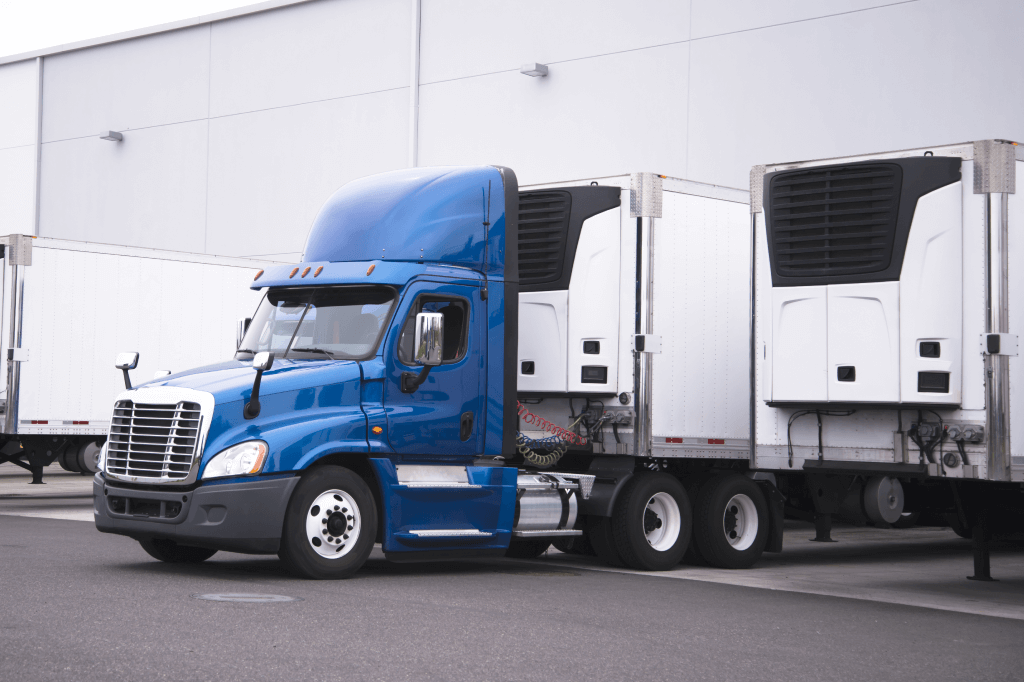 Tender orders
When a shipper has freight to move, they request a pickup from brokerage firms. The order describes commodity type, contract parameters, and special requests like refrigerated trucks.
Source carriers
Finding great carriers is a time-consuming part of building a freight broker business. Carrier capacity shortages make the job more difficult, but it's crucial to grow your carrier network. RMIS Carrier Onboarding provides data on more than 98% of active carriers to help speed up the process.
Vet carriers
Checking a carrier's credentials to make sure they are in compliance with licensing and insurance requirements is crucial to protect yourself from liability if there's an accident or damaged freight. But it's a paperwork-heavy process. Carrier Monitoring from Truckstop helps reduce risk by allowing you to import carrier information for automatic monitoring of insurance, CSA-e percentile scores, insurance, and safety ratings.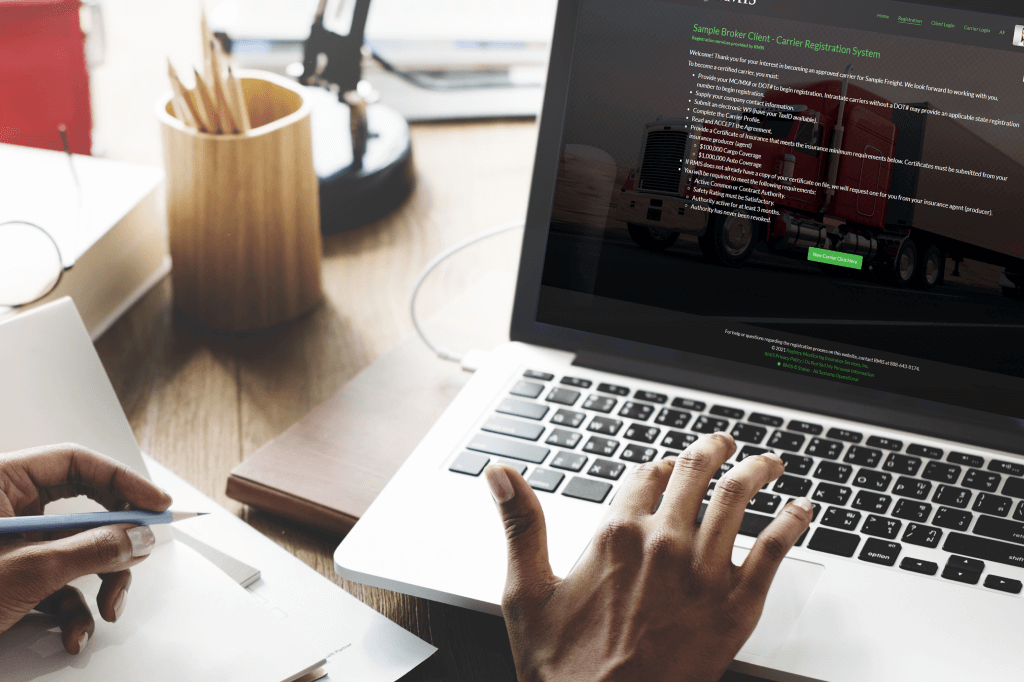 Onboard carriers
When you find quality carriers, you need to onboard them. Save time by using RMIS Carrier Onboarding to onboard carriers up to 80% faster than with a manual process.
Negotiate rates
Having the most accurate industry rate data allows you to negotiate from a place of power, so you get the best possible rates on every deal. Rate Analysis integrates with your TMS or API to manage rate data from multiple sources. Respond to RFPs quickly with instant access to tens of thousands of rates for comparison.
Dispatch and loading
Dispatch and loading help you serve the shipper seamlessly. Brokers stay in close contact with carriers to confirm handling instructions and answer cargo and delivery questions so the shipper doesn't have to. After the carrier picks up the load, the freight broker can confirm that the load is correct and instruct the carrier to sign the Bill of Lading (BOL), which transfers legal liability for the freight from the shipper to the carrier.
Carrier compliance monitoring
Monitoring shipments helps hold carriers and shippers accountable through the fulfillment process. Freight brokers can dramatically decrease the time they spend on compliance monitoring by using Truckstop SaferWatch.
SaferWatch helps brokers find, verify, and monitor carriers at multiple points in the supply chain by providing CSA-e percentile scores, up-to-date certificates of insurance, and verified carrier reviews.
Carrier performance monitoring
Using a carrier performance monitoring system is a fast and efficient way for freight brokers to ensure that loads are on track and arrive undamaged.
A carrier management system is a software platform that provides freight brokers with the crucial information they need to make day-to-day decisions in the best interests of their business. They help brokers keep track of contract negotiations, fuel surcharges, deliveries, and other data to help provide a competitive advantage.
A transportation management system (TMS) uses technology to help freight brokers optimize the movement of goods according to the shipper's criteria. This type of logistics platform helps brokers build their business by keeping track of hundreds of important details and making that information easily accessible. A carrier management system (CMS) is an extension of a TMS that continuously gathers data from various insurance providers, GPS systems, shippers, and carriers. Brokers access this data to help increase their overall efficiency and inform their decisions as they find, evaluate, and hire carriers. They may use a CMS to verify the status of deliveries in real-time and provide accurate billing.
Source, onboard, and manage carriers automatically with Truckstop.
Truckstop provides freight brokers with several innovative tools to help source, onboard, and manage high-quality carriers, even during a profound carrier shortage. With RMIS Carrier Onboarding, brokers can onboard carriers up to 80% faster and access to onboard more than 98% of the active carriers in the US and Canada.
With RMIS Carrier Onboarding, freight brokers get continuous carrier monitoring, automated carrier selection rules, TIA Watchdog reports, access to a database of insurance certificates, daily email alerts when carrier compliance status changes, and a branded carrier registration website. Premium RMIS Carrier Onboarding includes carrier technical support for the registration process, RMIS carrier directory access, advanced carrier sourcing, a dedicated client relations manager, and more.
Learn more about how RMIS Carrier Onboarding software helps brokers save time while reducing risk so you can concentrate on making more money and building relationships.

Schedule a demo.
Find out how our platform gives you the visibility you need to get more done.