Case study:

Waterway Trucking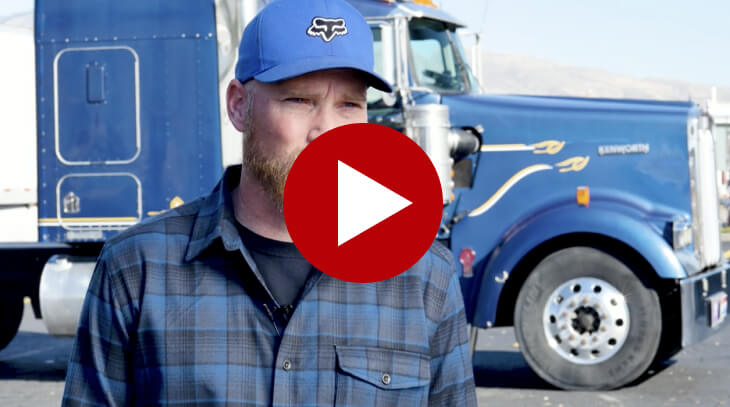 "I know I can keep my wheels turning no matter what."
Truckstop helps Brian Morrill stay on the road and in the money.
After leaving his teaching career for the freedom of trucking, Brian Morrill founded Waterway Trucking, and had to learn the tricks of the trade to grow his freight business.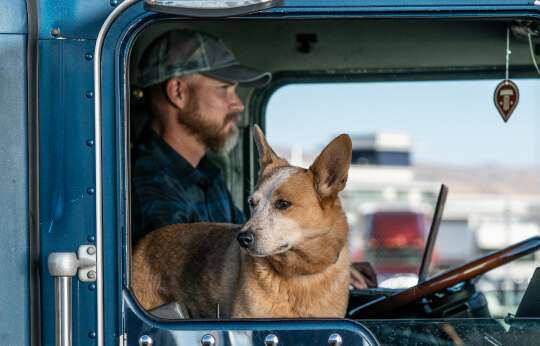 The challenge
The life of an owner-operator isn't glamorous or easy. From massive expenses like replacing a truck engine (around $40,000), to being on the road for weeks at a time, the trucking life is hard work. From getting a good rate on a load to staying loaded, Brian and other owner-operators must work diligently every day to make a profit.

"I think my biggest challenge is just surviving. It's a tough industry. The loads are out there, but making sure you're making enough money to cover all of your expenses and saving for your maintenance and saving for those big unexpected expenses is a big thing."
The solution
"My favorite thing is the flexibility. Besides being an owner-operator, I'm a family guy and spending time with my family is important. As an owner-operator, I'm able to choose the loads that I want to haul. I can choose where I want to go, when I want to go and so it gives me that flexibility. I can take the time off when I need around my kids' schedule."
If an owner/operator plays the game right, trucking is a high-paying job with flexibility and freedom to work for yourself. The loads exist—but finding the best load for your business? That's tougher. Brian uses the Truckstop.com load board to find loads at top-notch rates, with brokers he trusts to pay on time.
With Truckstop, Brian makes the most money possible on every load and maximizes his time for the highest profit.
The trucking industry is really tough these days. Our profit margins are slim, our maintenance expenses are a lot, insurance is expensive. So, it's important that we're making money going both ways. With Truckstop.com, I make money on every load.
The results
From One Truck to Three by Maximizing Profits
Brian finds 75% of his loads on Truckstop.com, where he can compare rates and get home from a lane he runs regularly. In ten years, Brian has grown his business from one truck to three by using Truckstop.com, and hopes to add a fourth in the upcoming months.
"Truckstop helps me make more money by, one, just all the available loads that are out there—I know I can keep my wheels turning no matter what. Another good example is the load I have today. It pays as a full load, but I still have 15 feet of deck and 15,000 pounds that I can add to my truck. I jump on Truckstop and search for a smaller load that makes me an extra $300 or $400 in the same amount of miles."
Relationships with Trusted Brokers
Building relationships as an owner/operator is vital for survival. For Brian, he trusts Truckstop to help him connect with vetted brokers.
I've developed good relationships with brokers and they will call me when they have available loads because we have such a good relationship. If I don't know a broker at all and I'm on Truckstop.com searching for the loads, I look at the ratings and I will choose one that has a three-diamond or a four-diamond rating.
A Fair Rate – Every Time
According to Brian, no driving time can be wasted. Every mile driven must make a profit in order to survive in the industry.
With Truckstop, Brian fills his truck (sometimes with multiple loads) and makes sure he's getting a fair rate.
There is a lot of freight available. Truckstop.com helps me negotiate the rates or figure out what the market value is so I can choose my load based on which one is going to work out best for me.
See how easy it can be to live life on your terms with Truckstop Load Board and Truckstop Go.
Please fill out this form to schedule a time to see how we can help make you more money.
Read more customer stories.