Case Study: H&B Transport
"I cannot run the business without Truckstop"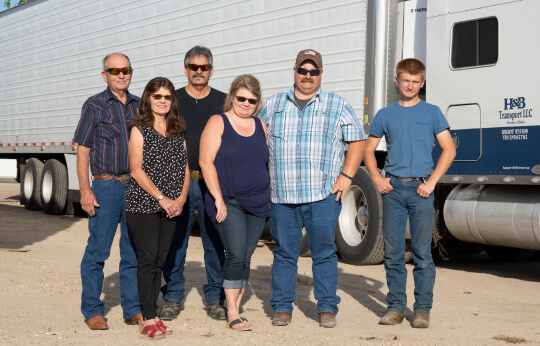 How H&B Transport built a business based on relationships using Truckstop's Load Board
"We started trucking in 2001. Shane was driving a truck, and I was working in the medical field. We decided to go out on our own and get our own authority. That's when I started using Truckstop's Load board."
25-35%
of loads found on Truckstop
100%
brokers found on Truckstop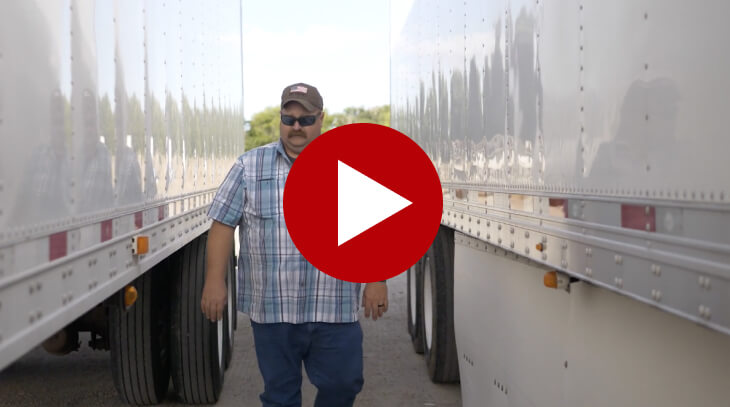 The challenge
Karen and Shane Higgins launched H&B Transport out of Parma, Idaho, in 2011.
Husband-wife team Shane and Karen needed to start a flexible and profitable family business.
The solution
Truckstop's Load Board provided Karen and Shane with the information, relationships, and momentum they needed to start and grow a successful trucking business. With thousands of loads and trusted brokers to choose from on Truckstop, they established regular lanes for their nine drivers to keep the cash flowing.
The results
Long-Term Business Relationships
Karen and Shane don't worry about market changes, because they have long-term relationships with brokers they rely on to keep their drivers loaded—at fair rates.
They established these relationships on Truckstop's Load Board.
"We found all of our brokers on Truckstop. It's been a very valuable tool."
More Family Time
Like most business owners, Karen and Shane strive to find time to spend with their family. Truckstop allows them that flexibility.
"Truckstop has a mobile app, so I don't have to be stuck at my desk 24/7. I can take my phone with me, and I can look for loads, post the trucks, and I can spend time with my family as I'm working. It's very helpful. I love it."
Happy Drivers
Loaded drivers are happy drivers. Karen and Shane keep their drivers loaded with Truckstop's Load Board.
"We try to keep our trucks loaded. As soon as the truck is loaded, I'm already working on a reload for the drivers. That keeps them happy. I usually have them booked out a week in advance."
Verified Brokers
When they do need to work with a new broker, H&B uses Truckstop to verify their rating. This helps them move their trucks faster.
"We're very careful before we take a load from a new broker. We will check their credit, and that's why it's very nice in Truckstop. We can check their credit and their score. We can see what their rates have been in the past. We can use that to figure out what we need. It's worked very well for us."
Accelerated Business Growth
H&B now keeps nine trucks on the road and can focus on making the most money possible on each load, building long-term relationships on the way.
"Truckstop helps us find the customers that we need."
"Truckstop has been such a valuable tool for us. We only use it 25-35% of the time to get loads now, because we got customers from the load board, and they usually give us loads before it's even posted anymore. They call us directly."
Get a demo.
We would love to hear about you and discuss how we can help your business. Please fill out this form to schedule a time to see how we can help make you more money.