Case study:

Evans Transportation Services, Inc.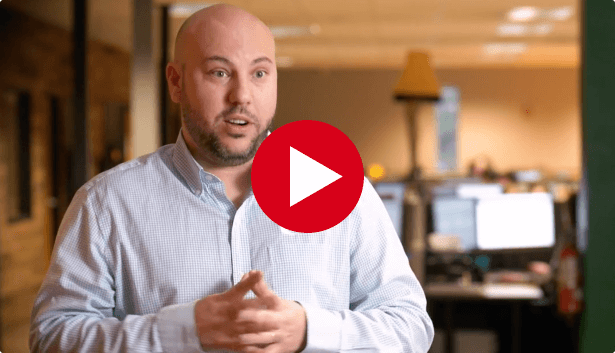 Evans moves freight efficiently with Truckstop's Load Board.
For the past decade, Evans Transportation Services, Inc. has leveraged Truckstop.com products to grow their business.
Adopting smart technology solutions to streamline business processes has always been important for Evans Transportation Services. Over the last ten years, Evans and Truckstop.com have partnered to build better processes and relationships in order to increase Evans' bottom line.

"We're always looking for ways to drive efficiencies and strengthen relationships via technology."
Load Board
Evans moves freight efficiently with Truckstop's Load Board.
Truckstop's load boards offer a robust selection of carriers from which we can choose, greatly improving the speed at which we are able to secure capacity for our customers.
Onboarding
Evans saves time with Truckstop's Onboarding tool while maintaining a strict vetting process.
Truckstop's carrier onboarding platform makes it easy for us to maintain our stringent carrier vetting process. Before we implemented Truckstop's carrier onboarding platform, we sent PDF vetting forms to carriers. Often, the carrier would fill them out by hand, resulting in a much longer, more tedious process requiring a scanner and email exchanges. Now, we just send them a link, and if they choose, they can complete the onboarding process from their phones while away from their computers.
Rate Analysis
Rate Analysis helps Evans leverage rates data to do better business.
Truckstop's rate analysis and forecasting tool ensures we stay competitive in the market while compensating our carriers appropriately and allows us to educate our customers on where the market is going.
Other Results
Evans has seen success with using several Truckstop solutions. From stronger relationships to high ROI, Evans grows its business by utilizing innovative technology.
Stronger Carrier Relationships
At our last annual review with one of our most utilized carriers, the carrier was so pleased with our improved days-to-pay average that they extended our pricing into the next year for current and new business.
Fast Return on Investment
The ROI was immediate. We've freed accounting resources from 15-20 hours per week of manual processes and communications and improved our carrier relationships. As a result, we're able to secure more competitive contracts and spot market rates for our customers. Additionally, Pay has improved our ability to forecast expenses, making us more effective managers of our cashflow.
See how easy it can be to live life on your terms with Truckstop Load Board and Truckstop Go.
Please fill out this form to schedule a time to see how we can help make you more money.
Read more customer stories.