Are Loads Boards Worth It? 13 Things to Consider
In the trucking industry, you want to keep your trucks busy on the road with loads that make you money. But it's not just about booking as many loads as you can. You want to book high-quality loads from shippers and freight brokers you can trust who pay good rates and don't drag out your payments.
The solution most trucking companies use is a high-quality load board. But, are load boards worth it? In a word, yes. A good load board can help you find the best-paying jobs and broaden your customer base. It's important to diversify in today's economic environment so your business isn't hurt if one shipper or customer stops working with you. With a load board, small fleet owners, owner-operators, and large firms can pick up more customers and keep your trucks full.
Here are just some of the reasons why load boards are a good investment for carriers, brokers, and shippers.
9 reasons why load boards are worth it for carriers
Whether you're an owner-operator or manage a fleet of trucks, keeping them full puts cash in your pocket. A load board helps you do this with speed and efficiency.
Find and book high-paying loads instantly.
The best load board lets you perform unlimited searches so you can find the loads that work for you and book them faster. You should be able to search tens of thousands of legitimate loads posted by vetted brokers.
Book It Now from Truckstop lets truckers book a load in just a few clicks, avoid time-consuming negotiations, get confirmation of rates in seconds, and can help you earn an average of $200 more per load.
You can also easily search for the best-paying loads in any lane.
Use truck-to-load ratios to negotiate better rates.
Supply and demand always play an important role in the rates you can get for your business. If you negotiate rates, it's important to know the truck-to-load ratio and activity by origin and destination. A load board can show you that information so you (and your broker) can negotiate better deals that are fair to both parties.
Compare loads side-by-side.
Using a load board gives you more choices. You also want to be able to view loads side-by-side so you can easily compare the details and find the loads that work best for you.
Get accurate rate estimates.
When you're comparing loads, accuracy is critical. You want to make sure you are always looking at accurate and timely data. Truckstop, for example, provides accurate, same-day rate data and also makes recommendations specific to load, broker, and lane.
You can see rate trends for the last week and rate trends over the past year. You can also see equipment rates that have been posted, paid, and submitted broken down by equipment type.
Fuel rate management features are also essential to your bottom line. A load board lets you calculate your fuel surcharges accurately by cost per gallon, baseline fuel prices, or miles per gallon.
View new loads in real-time.
The Truckstop app gives truckers real-time updates, so you can always see the newest loads and the most desirable lanes. This gives you access to the most current information so you can evaluate loads as they come in and book them instantly.
Work with trusted and vetted brokers confidently.
Not only do you get brokers that have been vetted, but you can also see information about each broker on a load board to make an informed decision. Truckstop provides information about brokers, including:
Real-time data on average days-to-pay
Broker complaints
Credit rating information, such as time in business, financial health, collection activity, and payment trends
Verification of FMSCA information, such as authority, insurance, and bonding
You can also get notifications for any changes for brokerages you choose.
Save time and money with efficient route planning.
Another key to profitability is efficient route planning. Planning the most efficient routing can save you miles, time, and money. A load board helps you plan your trip, including multiple stops, if necessary, by origin and destination.
Truckstop helps you save on fuel costs by letting you pick fuel stops route-by-route with daily fuel pricing updates.
Reduce deadhead mileage.
Deadhead miles not only aren't making you money, they're also costing you money. If you need to return to home base with an empty truck, you'll want to reflect that cost in the rates you charge and the loads you book.
A load board can help you find loads to haul for the return trip. Just search the return road and find available loads to keep your trucks full and making money.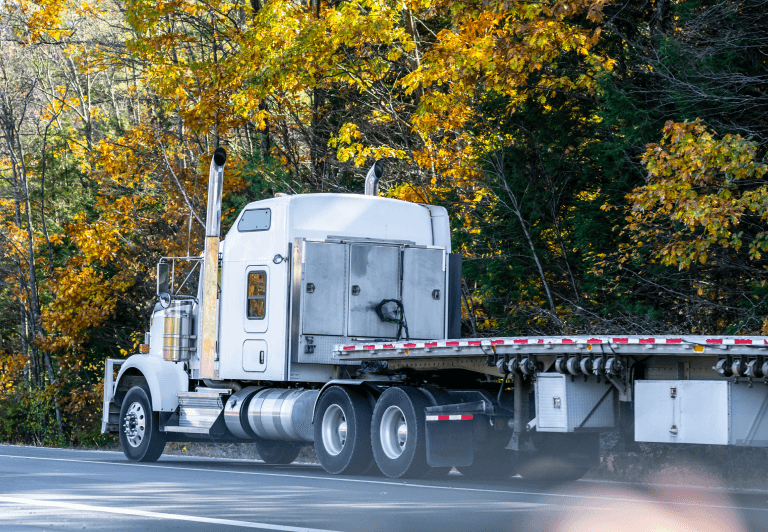 Calculate IFTA taxes.
We can't forget about taxes. The International Fuel Tax Agreement (IFTA) was created to simplify the accounting and payment of fuel taxes for carriers that cross state lines. But figuring them out quickly can be frustrating and you can't afford to leave that to free load boards
With Truckstop, you can stop stressing about taxes. You can calculate your IFTA taxes on the go so you always know the exact amount.
4 reasons why load boards are worth it for brokers and shippers
If you're still asking "are paid load boards worth it?," we've got four more reasons why brokers and shippers love load boards.
Source capacity.
If you're a trucking company, you always want to make sure you have options for booking loads so you aren't letting your trucks sit idle. Shippers want a broader range of carriers so you can ensure you get your load delivered on time.
For brokers, load boards are an essential tool for carrier sourcing. Growing your carrier network is crucial to managing the largest possible share of available capacity.
Cover loads faster.
A load board gives brokers more control over which carriers can view and book their loads. They can manage their preferred carrier list at any time, eliminating time-consuming phone calls and leaving messages. Instead, brokers can post jobs and let carriers book them immediately even after business hours.
Mitigate risk.
Carrier monitoring makes it easy to find, verify, and monitor carriers. Brokers can get proof of carrier credentials, including insurance certificates to help manage your due diligence checklist. Fast access to accurate information helps brokers make better decisions to mitigate risk.
Brokers can choose carriers based on their overall ratings, complaints (and compliments), and check inspections and history with carrier performance ratings.
Shippers and brokers can also mitigate risk by monitoring carrier compliance by verifying CSA scores and setting automated rules and risk assessment guidelines to filter carriers by your risk profile.
Gain visibility.
With a load board, brokers get full visibility into their freight movement, so they always know the status of deliveries with load tracking and can help carriers and shippers as needed.
Find and book high-paying loads today.
So, are loads boards worth it? Absolutely.
With Truckstop:
Carriers can find the highest volume of legitimate loads, partner with brokers you can trust, and book loads instantly.
Brokers can find and verify thousands of trusted carriers, uncover hidden capacity, and cover loads faster than ever.
Shippers can streamline their operations, move freight faster, and find the best partners in the business.
Experience the Truckstop difference. Get started with a load board today.
Schedule a demo.
Find out how our platform gives you the visibility you need to get more done.