7 Reasons to Become a Truck Driver or Owner-Operator
While the job market can be volatile, trucking is a great career, especially when the market is hot and your business is running on all cylinders. And according to the American Trucking Association's (ATA) projections, unfilled driver jobs are expected to reach 78,000 in 2023 due to an aging workforce and freight demand growth.
If you're looking for a job that provides autonomy and let's you travel the country, truck driving as an owner-operator or with a carrier might be a great professional fit for you. 
In this post, we'll explore the reasons to consider truck driving as a career, the benefits of joining the trucking industry, and how to become a truck driver.
There's a better way to find loads.
Demo the Truckstop Load Board and see how easy it is to find the right loads fast.
Reasons to consider trucking as a career.
Below are seven reasons why driving a truck — either as an owner-operator or for a small freight carrier—might be the perfect career choice.
1. You don't want to spend years training for a career.
If you're ready to get working and get paid, a trucking career might be the perfect career choice for you.
Commercial Driver's License (CDL) training programs take seven weeks to complete. There are different requirements depending on where you work post-training, but you won't spend years preparing for a career. Instead, you will learn on the road and start earning money quickly.
2. You want to be paid well.
Truck driving careers are known for a great starting salary with excellent growth potential as you gain experience. The pay varies depending on whether you are an owner-operator or work for a large shipper (like Walmart) and your skills or number of years in service, but it's not uncommon for those in the trucking industry to earn over six figures.
A truck driving job is a great career for those who want to start earning a high annual salary without spending years on training. While there is required training and paperwork that goes into getting your CDL and authority, the pay is often worth it for truck drivers. If you work for a trucking company, there are also no significant upfront costs.
3. You want benefits.
Many truck driver jobs include employee benefits, even entry-level positions. When working for a small, medium, or large carrier, you may be eligible for health insurance, dental and vision coverage, and life insurance if you are a full-time employee.
Some carriers also provide 401(k) or other retirement savings plans, bonus incentives, referral bonuses, and other benefits. Depending on your position and trucking company, these benefits will vary but may include vacation, paid time off (PTO), paid holidays, and overtime.
4. You want job stability.
Along with great pay, most owner-operators don't have trouble finding loads.
Capacity (the number of drivers compared to the number of goods that need to be moved) depends on the market. As the demand for truckers heightens, so do growth opportunities throughout your truck driving career.
Truck driving careers can last a lifetime. There is no shortage of jobs, and according to the US Bureau of Labor Statistics (BLS), there's no end in sight to the continued need. BLS estimates a 6% job growth through the year 2030.
5. You want to be your own boss.
Have you always dreamed of being your own boss? About one in nine truck drivers in the USA are owner-operators, which means they work for themselves. Owner-operators are responsible for filling their trucks with freight of their choosing (usually found on load boards) and are free to set their own schedules. While they have to maintain their equipment, owner-operators express a love of the freedom that entrepreneurship provides.
You don't have to work for yourself or own a truck right away. Most commercial drivers start out working for carriers to gain experience. Later in your trucking career, if you choose to own a truck (or several), the business potential is endless.
6. You love to see new places.
Do you have a desire to travel? Did you love road trips when you were younger? If you love to drive and experience new places, long-haul truck driving might be the perfect career choice.
Driving an average of 2,000-3,000 miles per week, professional drivers and owner-operators are some of the most well-traveled professionals in the country.
7. You're a veteran.
If you're a veteran and you're thinking, "Should I become a truck driver," there are plenty of opportunities. With today's truck driver shortage and continuing demand for freight shipping, drivers are in high demand.
In 2022, the US government announced the "Trucking Action Plan to Strengthen America's Workforce," encouraging veterans to think about truck driving jobs, saying that veterans' skills and experience are a good fit. The Department of Defense offers opportunities to gain skills and credentials before leaving the service to fast-track veterans to be ready to work.
Other available programs to help transition to a truck driving career include the registered apprentice program, SkillBridge, and Even Exchange from the Department of Transportation. Veterans may also be able to tap into GI Bill benefits to attend truck driving school for becoming a truck driver.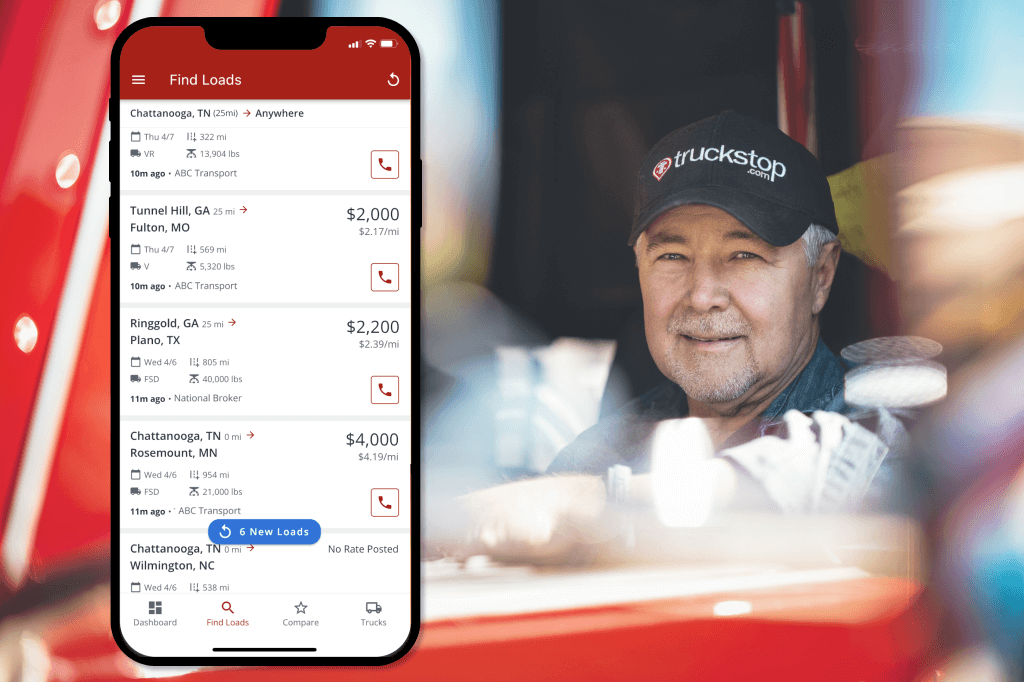 How to become a professional truck driver
Most companies will require a high school diploma or equivalent. They also prefer to hire job candidates who have experience driving a truck or have gone through training courses, such as a truck driving school.
There are private truck driving schools, although you may also find classes at local community colleges to prepare you for a truck driving career. Classes typically range from three to six months and offer a certificate of completion. These educational programs will teach you about the laws and regulations governing truck driving and provide you with hands-on training on maneuvering trucks safely on highways and streets.
Before you can start driving professionally, you need to get a commercial driver's license (CDL). While qualifications will vary depending on where you live, you will generally have to pass a written test on rules and take a driving test.
You will also be required to have a clean driving record and pass physical exams every few years.
Truck drivers are also subject to random drug and alcohol testing.
Once you get hired by a carrier, you will likely get several weeks of on-the-job training, such as being accompanied by an experienced driver who will ride along with you. This helps further your training and get you more familiar with company rules and managing the specific equipment you will be driving.
Should I become a truck driver?
If these things sound good to you, it may be time to consider making the career leap to a truck-driving job.
The good news? Truck driving is a well-paying profession that makes a huge impact on the success and means of living in our country. Without our long-haul truck drivers and other drivers—who move about 70% of all products—the country would not be able to function.
Owner-operators and professional drivers make a difference, get paid well, and have the freedom to escape the 9-to-5 with an exciting career that takes them all over the country.
Find out more about what it takes to become a successful owner-operator with these 15 steps to get started. And when you're ready to get your authority and find loads, sign up for the Truckstop Load Board to get moving quickly.
Schedule a demo.
Find out how our platform gives you the visibility you need to get more done.