7 Steps to Become a Professional Truck Driver
If you want to know how to become a truck driver, you've come to the right place. Here is everything you need to know to get started on a career as a professional truck driver.
What does a truck driver do?
Truck drivers help keep our country's economic engine churning by transporting goods from one location to another. Depending on the type of truck and the goods being shipped, this can mean long-haul trucking on national or regional routes and days or weeks on the road. It could also mean local or regional deliveries that allow you to be home each night.
Driving a truck professionally involves more than just driving safely, however. Some of the core responsibilities include:
Loading and unloading cargo
Securing cargo
Filling out paperwork for deliveries
Performing vehicle inspections
Keeping logs of hours worked and driving
Truck drivers also have to learn how to operate their vehicles safely under different conditions. For example, drivers need to know how to navigate steep grades to avoid brakes from overheating or how to make sure loads don't shift when handling sharp turns.
How much do truck drivers make?
Pay ranges for truck drivers can vary greatly, depending on the type of truck you're driving, the load you're carrying, and whether you're a company driver or an owner-operator.
According to PayScale, the average truck driver salary is nearly $20.70 per hour for commercial truck drivers. The US Bureau of Labor Statistics put the average truck driver's salary slightly higher at $23.23 per hour. Like most jobs, new drivers can expect to earn less when they get started. More experienced drivers tend to earn more.
With the nationwide shortage of truck drivers, pay has increased significantly over the past few years. Many companies are offering significant sign-on bonuses and incentives that add to the pay.
Many drivers start out working for companies and then become owner-operators. Owner-operators have an average salary of $145,995 according to Indeed.
How do truck drivers get paid?
Truck drivers get paid in different ways, including:
Hourly rate
Pay per mile
Salary
If you're an owner-operator, your pay may come from load sharing (percentage of the load). Rather than getting paid per mile or per hour, drivers earn a percentage of the revenue on loads.
Some add-ons can increase what you earn depending on what's required. For example, there may be additional pay for accessorial charges to handle things such as:
Loading and unloading trailers
Operating forklifts or pallet jacks
After-hours deliveries
Tarping loads or shrink-wrapping pallets
Rural deliveries
You may also receive additional pay for the time you have to spend at locations for loading or unloading or stuck at a facility (detention pay) waiting. Some companies also provide per diem pay, which is reimbursement for your expenses like hotel stays and meals, up to a certain amount.
You can learn more by reading our guide, 10 Common Ways Truck Drivers Get Paid.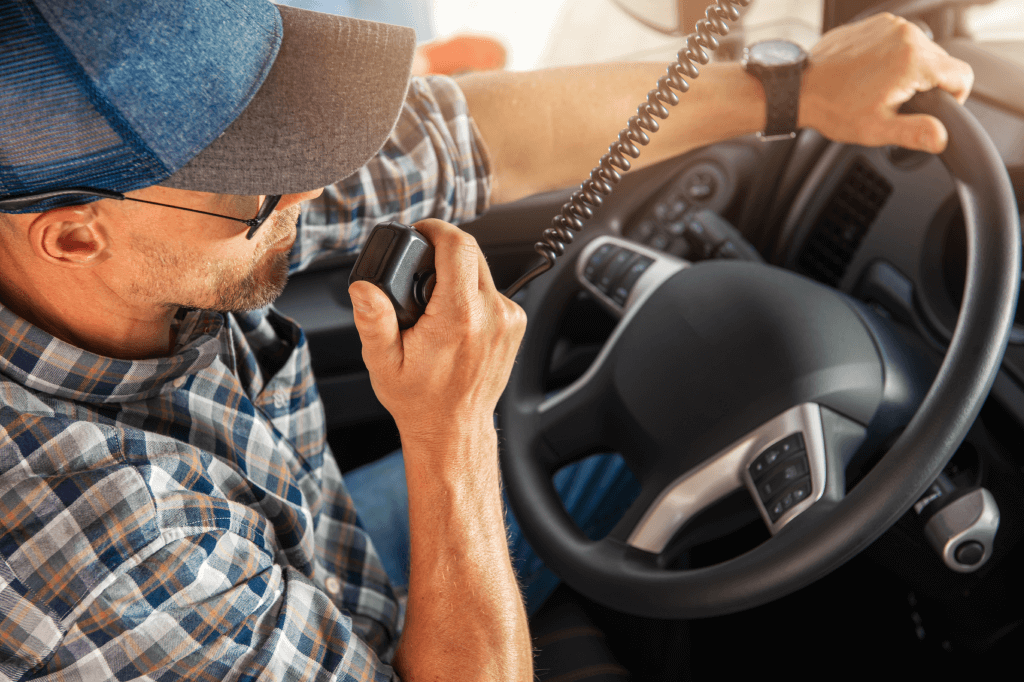 Requirements to become a professional truck driver
Becoming a truck driver does require some work. You'll need to have completed some formal education and get a Commercial Driver's License (CDL).
Education
In most cases, companies will expect you to have earned at least a high school diploma or GED. If you have experience or certifications, some companies may waive this requirement.
Truck driving schools are one way to learn best practices for driving trucks professionally and can help you get hired more quickly. However, attending a truck driving school is not required. Some companies will hire drivers-in-training and pair you with a seasoned driver to get the experience you need.
Commercial Driver's License
You will need a valid driver's license and a CDL. To qualify for a CDL, you will need to be at least 21 years old in most cases. You'll have to undergo a medical exam to ensure it's safe for you to drive and pass a CDL road test.
Depending on the type of truck you'll be driving, there are different classifications of CDLs, including:
Class A: Tractor-trailers (semi-trucks), tankers, flatbeds
Class B: Trucks not hitched to a trailer, such as box trucks or buses
Class C: Hazmat vehicles or vehicles that transport 16 or more passengers
Certifications
Some certifications can help you get hired more easily and potentially earn better pay. Certifications, called endorsements, include:
(H) Endorsement for transporting Hazmat loads
(N) Endorsement for operating a tank vehicle
(T) Endorsement for hauling double or triple trainers
(X) Endorsement for hauling tankers or HazMat loads
Certifications are issued by the state's Department of Motor Vehicles (DMV) and may include written tests and road tests.
7 steps to become a truck driver
Before you can start driving professionally, there are several steps you will need to take, including licensing, training, and experience behind the wheel.
1. Meet minimum requirements.
You'll need to be at least 21 years old if you want to drive across state lines. In some states, drivers can get a CDL at 18 but will be limited to intrastate driving. Most companies, however, will want you to be at least 21 before hiring you.
2. Have a regular driver's license.
You will also need a valid driver's license with little to no driving violations. Companies do background checks when hiring, so a clean driving record will help.
3. Get your Commercial Learner's Permit.
A Commercial Learner's Permit (CLP) allows you to get behind the wheel with a qualified CDL holder sitting alongside. This helps you gain real-life experience to learn how to handle your rig. CLPs are issued by your state DMV and generally require passing a physical exam and passing written knowledge tests.
4. Get some driving experience.
You may also want to attend a truck driving school to learn the best way to handle your big rig. Many community colleges offer training programs. Some companies also offer company-sponsored programs and may reimburse costs if they hire you.
5. Earn your CDL and endorsements.
You will need to get a Class A or Class B CDL to work as a professional truck driver. Most states will require you to have a CLP for at least a few weeks and pass a medical exam.
At the DMV, you will need to take a skills test, which includes:
Vehicle inspection test
Basic controls test
Road test
You may also want to add on endorsements to increase your job opportunities and pay potential. Endorsements are also issues through your state's DMV and require additional tests.
6. Find a job.
If you use a truck driving school or community college for training, most will assist in finding jobs. You can also use industry websites and online job boards.
7. Complete a finishing program.
Most truck driving companies will want new employees to complete a driver finishing program to make sure you are familiar with the vehicle you'll be driving and any equipment you will need to do the job. This may or may not include formal training or pairing you with an experienced driver as a mentor.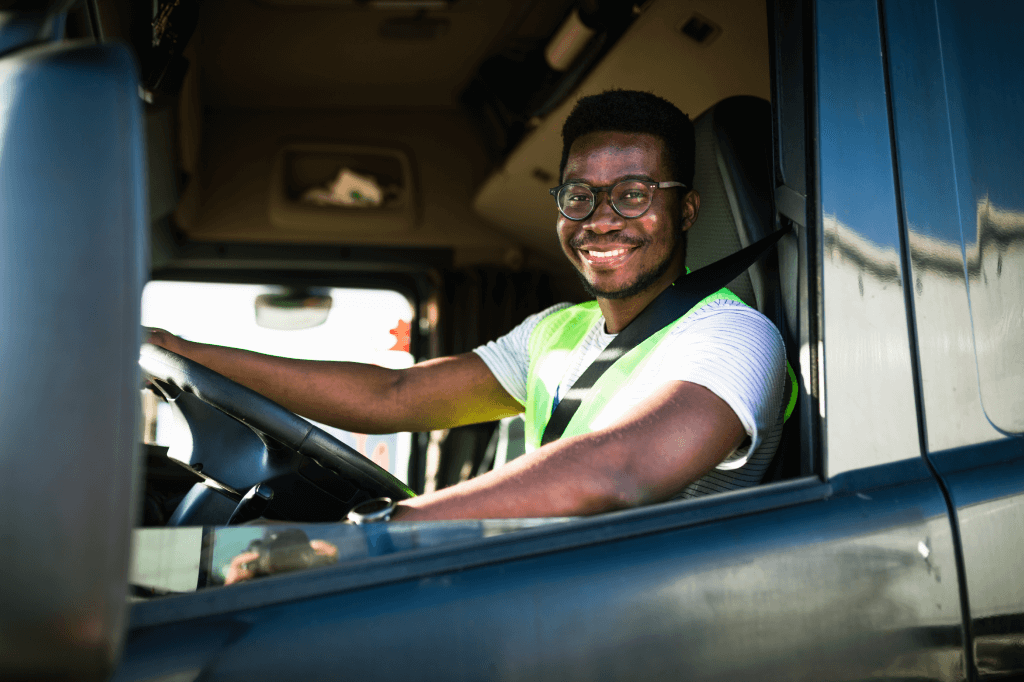 How long does it take become a truck driver?
Following the steps above will show you how to become a truck driver with no experience. Depending on the training program you choose, you can generally complete the training in about 12 weeks. Some programs take as little as four weeks while others span a year.
Once you have completed training and passed your tests for your CDL, some states issue them immediately. In others, it may take a week or two to get your CDL by mail.
Career paths for truck drivers
Learning how to become a semi-truck driver is just the first step in launching a career. Once you start to gain experience, you will have more job options in front of you. You'll need to get some hours under your belt and maintain a clean driving record to progress. You may also want to add endorsements to your CDL to haul higher-paying loads.
Many drivers are happy working for a company and earning a nice living without having to worry about running their own business. Others get experience and then become owner-operators to increase their pay. Buying a truck and working for yourself gives you more flexibility. Many owner-operators also go on to add additional trucks and drivers to grow their business.
Get Your Authority and Get Moving.
After you've worked for a while as a company driver or owner-operator, you may want to get your own trucking authority to grow your business and your income.
There are several steps involved and it can get complicated. Truckstop can help you with the paperwork and get your trucking authority.
Schedule a demo.
Find out how our platform gives you the visibility you need to get more done.