Owner Operator vs. Company Driver: Which is Right for You?
If you're a truck driver or thinking of becoming one, you might wonder whether it's better to be an owner-operator or company driver. Both have their pros and cons, and there is no single right answer for all drivers.
At first glance, it may seem like it doesn't really matter whether you become a company driver vs. owner-operator. After all, the day-to-day tasks you'll perform are largely the same: loading and unloading freight and driving your truck on the open road. But behind the scenes, there are many differences between the two that can affect your career. Let's take a deeper dive into what it means to be an owner-operator vs. company driver, so you can decide which makes sense for you.
Owner-operator vs. company driver — a side-by-side comparison
Owner-operators have a great deal of flexibility and independence, but they are also responsible for the business side of their operations. Company truck drivers don't have to worry about running a business, but they do need to comply with company rules and policies. Here are some more details on what you can expect as an owner-operator or a company driver.
Owner-operators
An owner-operator is an independent business person who owns or leases a truck and contracts with either shippers or freight brokers (or both) to haul loads. There are three basic types of owner-operators:
Lease operators: As a lease operator, you'll lease your truck from an established trucking company and then haul loads for that company. This is an in-between space that's not quite a company driver and not quite an owner-operator, and some drivers are uncomfortable with their employer also serving as their lender. On the upside, it can be a way to quickly get into a truck and start moving.
Lease-purchase: In a lease-purchase setup, you'll lease-to-own your truck from a third party, and then sign a contract to haul goods for a trucking company. It gives you more independence than a lease operator setup because you have regularly assigned loads.
Self-employed independent contractors: In this scenario, you secure your truck on your own and then contract for individual loads. It gives you the most freedom to choose the loads and routes you want. But, it also makes you fully responsible for your business operations, including finding and booking each load.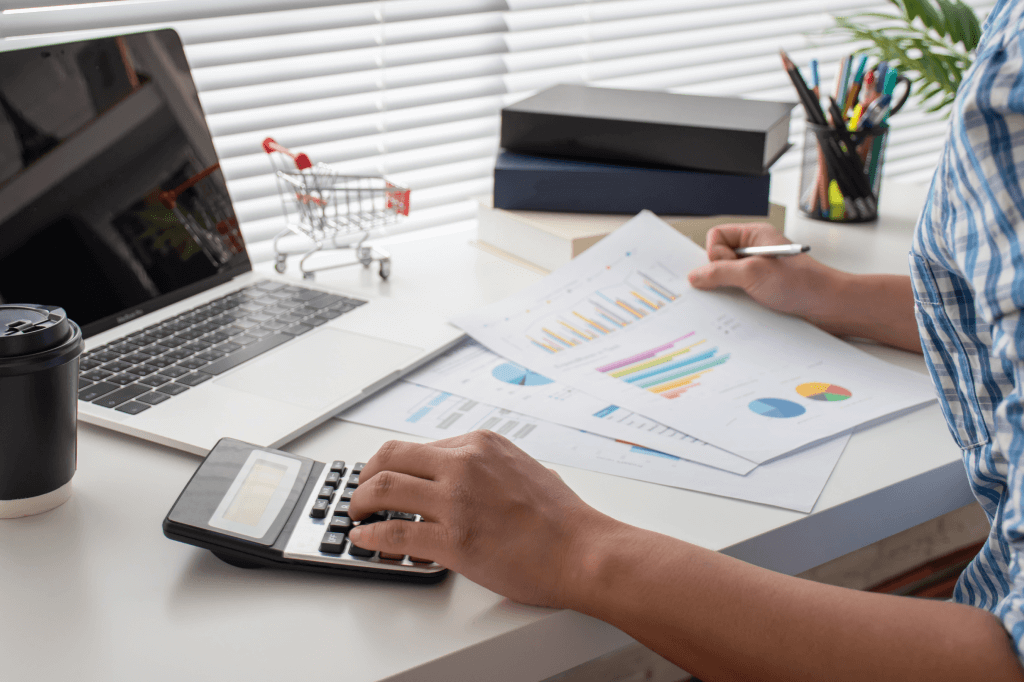 So, is being an owner-operator worth it? Here are the pros and cons.
Pros
For many drivers, the biggest advantage to being an owner-operator is freedom. You'll get to make all the decisions, especially if you are a self-employed independent contractor. For those who don't like to feel constricted, this is a powerful benefit. Additionally, you'll have the opportunity to make more money. Typically, an owner-operator can expect a higher gross income – up to three times that of a company driver.
Cons
The biggest downside of being an owner-operator is that you're responsible for handling all the expenses associated with your business. These include, but are not limited to:
Truck payments
Maintenance
Fuel costs
Insurance
You'll also be responsible for your own taxes. You'll need to choose a business structure, keep receipts and strict records, file a more complicated tax return, and pay the taxes you owe. (Since you're not a company employee, no taxes are withheld from your paychecks.)
You also won't receive company benefits, like vacation time or health insurance. When the truck isn't rolling, you're not making money. Unless you happen to have another source of healthcare, you'll need to sign up independently, such as through the national health insurance exchange at Healthcare.gov.
Income
You might be wondering how owner-operators get paid. There are two basic methods:
Percentage of load. You receive a negotiated portion (25% to 85%) of the load revenue.
Mileage. You'll be paid for the miles you drive, regardless of the value of the load.
Percentage of load can result in some big paydays, but also some loads that don't pay that well. It can be a great choice if you're good at budgeting and saving, as higher-paying loads can make up for the lesser ones.
Mileage usually comes with a more consistent income, good if you're supporting a family. However, you'll lose out on the opportunity for those occasional big checks.
If you sign a contract to drive for a single company, you'll typically have to choose just one payment method. If you drive for multiple carriers, you might be able to mix and match, but be aware that your record-keeping will be more complex.
Company drivers
A company driver is a traditional employee. You'll use your company's equipment to haul designated loads on specified routes and be paid either by the mile or by the hour. You won't need to find and book your own loads, and your employer will typically keep you busy.
Pros
One of the biggest advantages for many drivers is a consistent paycheck. Some companies also offer bonuses at sign-on, as well as when you meet certain milestones. You might also earn per diem, which is reimbursement for meal and lodging expenses while on the road.
Many (though not all) carriers also offer benefits to their company drivers, like health insurance, vacation time, and other perks.
In addition, company drivers are not financially responsible for truck payments or maintenance. Since the equipment belongs to the company, they handle the maintenance.
Cons
Of course, there is also a downside to being a company driver. While your paycheck will be steady, you won't have the same financial opportunities as an owner-operator. You might not be paid for time waiting for a shipper or receiver, and you usually can't pick up last-minute high-paying loads. The hours can be longer than an owner-operator, too.
Income
Although every carrier sets its own pay rates, in general, short-haul company drivers are paid by the hour while long-haul drivers are paid by the mile. Some companies offer a minimum guaranteed weekly pay, so even if the work is slow, you won't lose income.
Exactly how much you'll make varies by the company you work for, as well as the region and even the type of freight. But in general, company drivers typically make between $15 and $25 per hour or 38 to 52 cents per mile. Drivers with more experience and specialty endorsements such as HAZMAT typically earn closer to the top end of the range, while newer drivers earn closer to the lower end.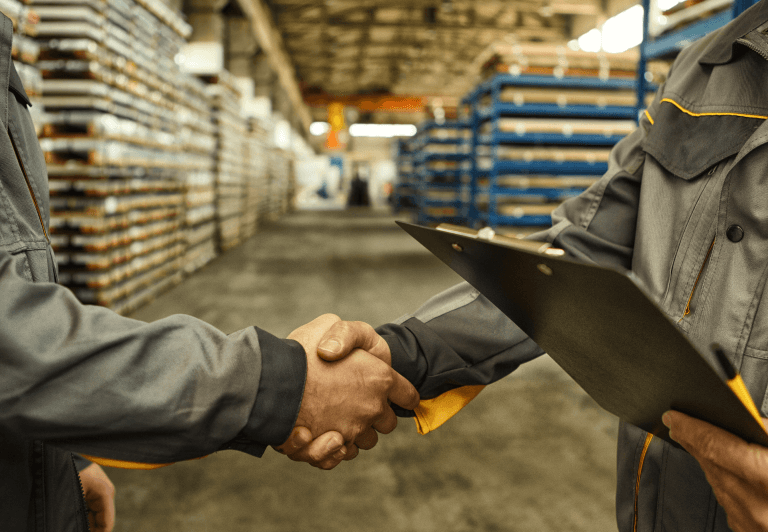 Other considerations when deciding between being an owner operator or company driver
Of course, everyone is different. You need to consider your own needs and those of your family when deciding whether to become an owner-operator or a company driver. Some things to think about include:
Driving experience. If you're a newer truck driver, it's helpful to get experience as a company driver before going out on your own. Many carriers are protective of their equipment and drivers, making it less likely they'll give you a dangerous or overly complicated run. You can learn the industry from the inside, picking up valuable lessons along the way.
Entrepreneurship. You may love driving, but do you also love business? Being an owner-operator requires a lot of time and effort to run the company. As a company driver, you focus solely on driving.
Personal finances. Although start-up costs are fairly low, especially if you lease your truck, new owner-operators need a strong credit score and a bit of a financial cushion. Your expenses will start right away, but it might take some time to develop a consistent income stream.
Personal health. Although you don't have to be an athlete to become an owner-operator, it's worth considering your personal risks. If you have a medical emergency on the road, someone will need to take care of your truck and deliver your load. As a company driver, you can reasonably expect that the company will send someone to take over. As an owner-operator, you might have trouble finding a replacement, especially if you don't have an established network of fellow drivers. Health insurance might also be cheaper through an employer, though this isn't necessarily true if you qualify for subsidies through the national exchange.
Family life. Company drivers are often expected to work long hours and spend a great deal of time away from home (though some carriers have taken steps to reduce away time). For example, you might be able to choose a seven days on/seven days off schedule or a position that guarantees weekends at home. As an owner-operator, you have more control over your schedule.
Type of freight. If you prefer hauling heavy cargo such as fluid loads, you might prefer to work for a company. These loads are tough on trailers, so if you choose to take them as an owner-operator, make sure both your equipment and your insurance are up to the challenge.
Find more high-paying loads.
If you decide to become an owner-operator, or if you are a company driver with your own authority and can pick up extra loads, you'll need a place to find them. The Truckstop Load Board offers three subscription levels, so you can decide which services you need. With the Truckstop Load Board, it's easy to find loads, negotiate rates, and even compare loads side by side to get the best rates!
Schedule a demo.
Find out how our platform gives you the visibility you need to get more done.