How to Choose the Right LTL Freight Carrier
Brokers who work with less-than-truckload (LTL) shipping help consolidate smaller shipments from multiple shippers sending freight to the same place.
Getting into the LTL shipping market can be difficult. But brokers who break in can offer LTL shipping services at the lowest cost and differentiate themselves from competitors.
What is an LTL carrier?
LTL freight is a load of products or goods that don't fill a truckload. The classification refers to the shipments' weight, typically between 151 to 20,000 pounds. By combining these smaller loads with others going to similar destinations, you can use a single truck (and carrier) to deliver multiple shipments in one trip.
LTL carriers optimize their loads to move a larger volume of goods for more than one shipper at a time. Shipping costs are based on the type of freight, pickup and destination locations, and the amount of space the shipper requires inside the trailer.
LTL loads are more cost-effective for shippers, and carriers make more money with combined loads than hauling a partial load.
When do brokers and shippers use LTL carriers?
Small businesses can save a great deal of money by using LTL shipping. But it isn't appropriate in every situation. Several factors influence a broker or shipper's decision to use LTL carriers.
If your load is smaller and lighter than a full truckload, LTL shipping is a natural choice. In general, loads of fewer than six pallets that weigh less than 10,000 pounds qualify for LTL shipping. Cargo that includes sensitive items can be especially well-suited for LTL shipping due to the expanded white glove services that may come with this mode of transportation.
Cargo that fits into a standard enclosed trailer or flatbed can generally be shipped LTL.
Types of LTL carriers
LTL carriers work within several business models. Understanding your options as a broker will help you choose the right type of LTL carrier for your shipper.
National LTL carriers. These carriers provide border-to-border and coast-to-coast coverage, but there may be coverage voids where the carrier doesn't offer service. In some cases, national LTL carriers work with other LTL carriers for final delivery service. This type of carrier makes up the majority of LTL carriers. They often use sophisticated business operations and may be a publicly-traded company. Working with at least one national carrier can help you maximize coverage with a one-stop-shop.
Multi-regional LTL carriers. Smaller than national LTL carriers but larger than regional ones, multi-regional LTL carriers help brokers increase capacity and coverage with a solution for shipments that cross state lines but don't require coast-to-coast transportation.
Regional LTL carriers. These carriers service states inside a particular area. They might not offer coverage outside their defined area but typically provide higher service levels and more competitive pricing. Building relationships with a few regional LTL carriers helps grow your business if you have consistent freight in a regional carrier's area.
Sub-regional carriers. These carriers service only specific areas inside a region. LTL shipments that need to travel only a short distance are good candidates for these specialty carriers. Sub-regional carriers may provide preferential pricing for consistent shipments within their service area.
Asset-light LTL carriers. These budget-friendly carriers work to maximize their coverage and minimize the number of trucks, terminals, and drivers by using the driver capacity of other LTL and truckload providers. They may use full truckload and intermodal shipping to complete long-haul hub transfers and outsource the deliveries to sub-regional or regional LTL carriers.
Load-to-ride LTL carriers. These carriers specialize in handling long-range or bulky shipments. They operate similarly to multi-stop truckload carriers with direct delivery routes. Sensitive commodities may benefit from the services provided by load-to-ride carriers, as their streamlined delivery system allows them to handle shipments less than other types of carriers.
Reefer LTL carriers. These carriers have a lot in common with load-to-ride carriers, but they focus on long-range shipments with the same temperature requirements. There are a limited number of reefer LTL carriers due to strict temperature-sensitive products and food safety requirements.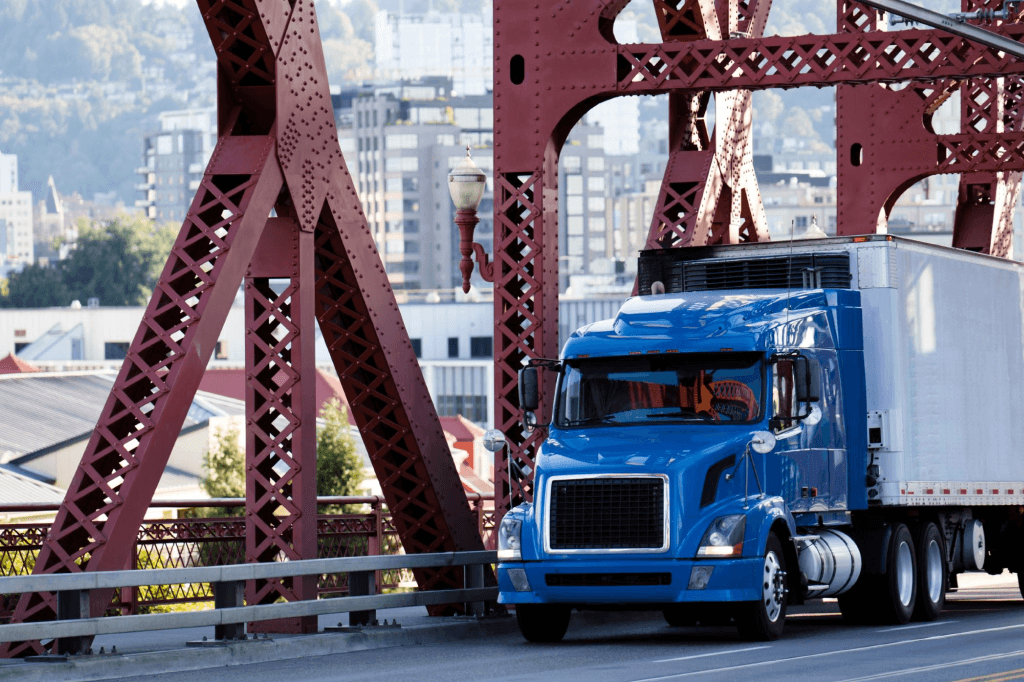 Key considerations when choosing an LTL freight carrier
It's crucial for brokers to find the best possible shipping options in this competitive marketplace. Selecting the right LTL carrier for the job is vital for building a successful brokerage.
Service areas. LTL freight carriers may operate only in certain regions, so brokers need to match those transportation areas. Some carriers will cross national borders, and others will not. Some carriers extend their coverage areas by initiating interline agreements with other carriers. When working with one of these carriers, educate yourself about how the carrier handles damage claims, too.
Absolute minimum charges. Absolute minimum charge (AMC) is the minimum amount you'll pay for a shipment. The carrier's AMC could offset great discounts.
Experience with perishable goods. Confirm that the carrier has experience hauling perishable goods, such as vaccines, biological materials, live plants, pharmaceutical drugs, meat, or dairy.
Temperature-controlled environment. Ensure your carrier has the right equipment to keep cargo at optimal temperatures from pickup to delivery. Certain goods must be frozen or refrigerated during transit to preserve their shelf life. Chemicals, live animals, and photographic film may also require temperature-controlled environments.
Hazardous material handling. Radioactive substances, compressed gases, dry ice, lithium batteries, e-cigarettes, bleach, and biomedical waste are classified as hazardous materials. You might have to go through additional approvals if your shipper needs to move these or any other type of hazardous material.
Liability coverage. Each carrier must carry a minimum amount of liability insurance. But make sure the carrier's liability policy can cover the cargo value without exceeding the limits.
Performance history. Ask the carrier's sales rep for their self-reported on-time performance metrics, and ask for references from other companies who have used that carrier.
Safety ratings and DOT compliance. A broker must confirm a carrier's current safety rating and DOT compliance, which can be a time-consuming and paperwork-heavy process.
Common LTL carrier alternatives
Cargo that doesn't fit the definition of LTL sometimes requires alternative shipping methods. With regular LTL shipments, loads are generally smaller than 10,000 pounds but larger than parcel shipments (under 150 pounds each).
LTL shippers load multiple shipments traveling in the same general direction onto a single truck. Shipments may be picked up along a specific route. They are cross-docked at a terminal and then consolidated to another truck going to the next terminal on the way to the destination. Shipments might be continuously cross-docked until they reach a point close to their destination. Trucks servicing a local route can deliver them to their final destinations.
This consolidation strategy may not be ideal for many types of cargo that don't fit the mold of the typical LTL load.
Volume LTL. This shipment type includes medium loads of six to 10 pallets that take up more than 12 linear feet inside a trailer and are too large for regular LTL shipping but smaller than a truckload.
Partial truckloads. Brokers may consolidate smaller shipments with truckload shipments. These loads remain on the same truck for the trip from origin to destination.
Full truckloads (FTL). Ideal for shipments large enough to take up more than one-half of an entire trailer, these loads also remain on a single truck throughout the shipping process.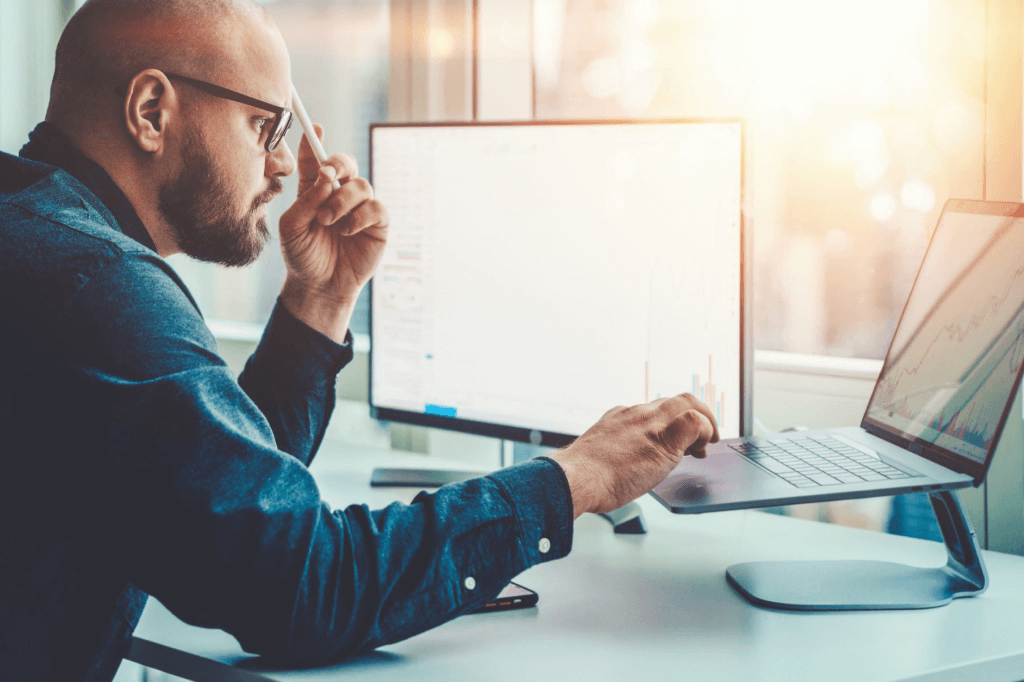 Find and onboard high-quality LTL carriers
The biggest advantage to using LTL carrier services for brokers is cost savings. LTL carriers can provide deeply discounted shipping services by consolidating smaller shipments according to destination.
Brokers who invest in building relationships with reliable LTL carriers can pass a portion of the cost savings on to their shippers and earn more business.
Finding and onboarding quality LTL carriers is a cumbersome and time-consuming task. Fortunately, Truckstop provides several software tools to help streamline the carrier onboarding process. It also helps brokers handle ongoing paperwork confirming DOT compliance and up-to-date insurance.
The Truckstop Less Than Truckload Load Board helps carriers find LTL loads. The Load Board for Brokers helps brokers build a stronger business by increasing margins, speeding up processes, and quickly finding capacity.
Brokers can onboard carriers up to 80% faster with carrier onboarding than manual processes. It also provides brokers with automated access to more than 98% of today's active carriers. The software includes tools designed to help brokers reduce the risk of fraudulent carrier documents and identity theft.
No matter where you are in the process of building your brokerage business, Truckstop Carrier Onboarding software helps accelerate the entire onboarding process and lower your risk without cutting corners. Contact us for a free demo today.
Schedule a demo.
Find out how our platform gives you the visibility you need to get more done.