Truck Factoring Rates: How Much Do Factoring Companies Charge?
You've already hauled the load and paid for gas and maintenance, but you might still have to wait a month or more to get paid. Often, it takes brokers 30 to 45+ days to process an invoice. It can put a crunch on cash flow and limit your ability to take on more jobs.
Even experienced owner-operators can get caught in a broker's accounts payable process. Once you fall behind, it can be hard to catch up.
There's a better way. With freight factoring, you can submit your paperwork to a truck factoring company rather than the broker. 
You can book more loads and make more money without having to worry about when you'll get paid or chase down customers for payment.
How much do freight factoring companies charge?
Truck factoring rates vary depending on which freight factoring company you use and any freight factoring fees for additional services. Typically, charges can range from 1% to 4% per invoice.
Freight factoring rates can also vary depending on several additional factors, including:
Some freight factoring companies also charge for faster payments, money transfers, collection costs, or administrative overhead. Before you sign any factoring agreement for your trucking company, make sure you understand the contract to avoid termination fees.
How are freight factoring fees calculated?
Freight factoring fees are calculated in two ways: variable fees or flat fees.
Variable fees. Some companies charge different truck factoring rates. For example, they might charge 2% for the first month an invoice is unpaid and then add a 0.5% fee for every 10 days the invoice goes unpaid. These fees can add up quickly, especially if brokers are slow to pay.
Flat fees. With flat fees, you know exactly what it's going to cost every time you factor an invoice.
When evaluating freight factoring rates, go with a company that has a flat-fee structure to avoid pricey surprises.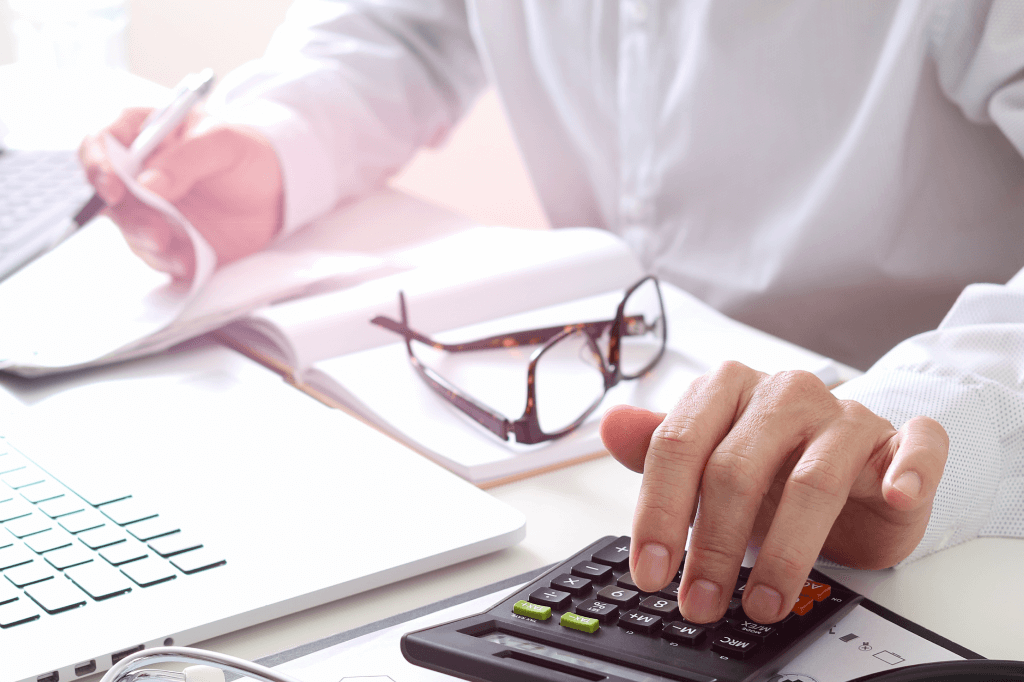 Common freight factoring fees
Not all freight factoring companies operate the same way. The truck factoring rates they offer and fees they charge can cost you money if you're not careful. Make sure you read the fine print when comparing trucking factoring rates.
Here are some of the common fees that truckers see in their agreements. Not all companies assess these fees, so check any contract carefully.
Factoring fees
When you work with a freight factoring company, they will buy your invoices from you and handle the billing and collections. They pay you a percentage of the invoice minus their factoring fee.
Application fees
Some companies will charge you just to apply for freight factoring.
Sign-up fees
Some factoring companies will charge a one-time fee at the start of your agreement to process legal documents and onboard your company. This may be called a setup fee or due diligence fee.
Termination fees
Some truck factoring agreements include a termination fee if you end the contract early. Look for a freight factoring company with low or no termination fees and no long-term contracts, so you can start and stop whenever you want.
Monthly volumes
Trucking companies may be forced to pay a monthly fee or maintain a certain volume level each month to avoid a monthly maintenance fee.
Reserve rates
The reserve rate is the percentage of the invoice your factoring company will keep until a broker pays their bills. You can think of it as getting an advance on your outstanding invoices.
Here's how a reserve rate might work. If you have a 5% reserve rate, the factoring company would pay you 95% of the invoice and hold the rest back until the broker pays. Then, they would release the remaining part of the freight bill (minus their invoice factoring fees) to your account.
Broker credit check fees
When you sign up for freight factoring, your factoring agency may run credit checks on your customers to evaluate their creditworthiness and payment history. Some companies charge a fee for credit checks.
Credit checks help protect both you and the factoring company from payment defaults. The credit rating of your customers may also play a role in the freight factoring rates you get. You should also be aware that there are two common types of freight factoring arrangements: recourse and non-recourse. With non-recourse factoring, you are protected if a broker goes bankrupt or becomes insolvent.
The best truck factoring companies will provide free credit checks and non-recourse factoring.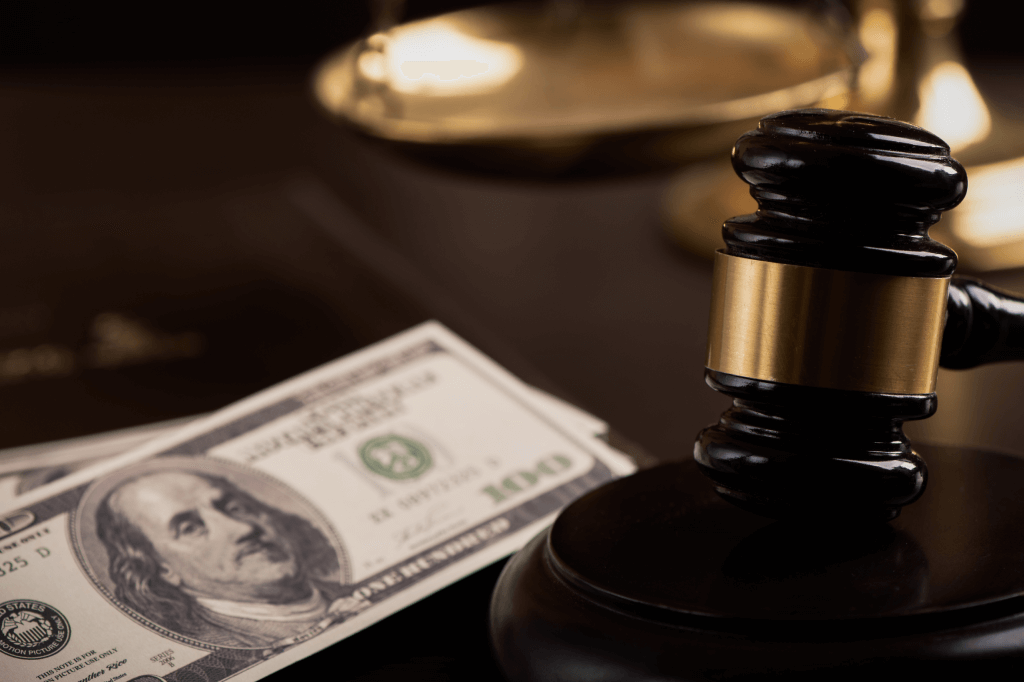 ACH transfer fees
Look out for invoice processing fees or charges for sending electronic payments to your bank account. Even small fees can add up over time.
Expedited funding fees
Most reputable freight factoring companies provide payments within 24 hours once you submit an invoice. However, some add a surcharge for one-day processing to their payment terms.
Get the best truck factoring rates with Truckstop Factoring.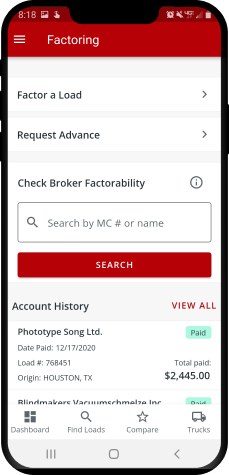 With Truckstop, factoring is easy. Haul a load, scan and submit your paperwork through our app, and get paid right faster.
You will always get a flat rate, so you know exactly how much you're getting paid for every invoice you submit. There are no minimum volume requirements and no hidden fees. We also offer flexible cancellation options, so you won't get stuck in an agreement that doesn't work for you.
Truckstop Factoring provides non-recourse factoring, so you still get paid if a broker doesn't pay due to credit insolvency.
You get paid fast for a low flat fee and eliminate all the administrative headaches that come with billing and collecting for the loads you hauled. Contact us for a demo or to learn more about truck factoring rates.
Schedule a demo.
Find out how our platform gives you the visibility you need to get more done.