3 Ways to Increase Freight Broker Commission
Many freight brokers are paid on commission. To figure out your take-home pay, it's important to understand how the commission structure works and what determines how brokers get paid.
How do you increase your commissions as a freight broker? Here's what you need to know, plus three actionable steps to increase your margins and commissions.
What is the average freight broker commission?
According to Indeed, the average base salary for a freight broker is $77,048 per year, plus an average of $33,000 in commissions. Starting salaries are typically much lower. ZipRecruiter puts the salary of an entry-level broker at $45,557.
This salary will vary by region, freight brokerage, and how the broker is employed. For example, brokers can be W-2 employees or 1099 independent contractors. Typically, 1099 contractors earn higher commission percentages because they don't get the company benefits or workers' compensation insurance that usually comes with a W-2 employee. Some brokers also work with a base salary plus commission rather than just straight commissions, so percentages might vary in that case as well.
Gross margin vs. gross revenue
Freight broker commission is calculated on the gross margin (total charged to the shipper minus the amount the carrier is paid) of a booked load. You can determine gross margin by subtracting the amount the shipper is charged from the amount you (the broker) pay the carrier.
The margin left over directly impacts what a freight broker earns.
How are freight broker commissions calculated?
So, what does this look like in practice? Let's calculate a sample commission using a basic margin equation.
1. Calculate the gross margin.
The gross margin formula is:
Gross margin = price charged to shipper – price paid to carrier
Gross revenue (the amount the broker charges the shipper) – shipping costs (what the broker pays the carrier) = gross margin (the profit margin on the load before deducting expenses).
2. Apply your commission percentage.
Once you calculate gross margin, you can figure broker commission by multiplying your commission percentage (12% for this example) per load. For example:
Gross margin: $1,000
Commission: 12%
$1,000 x 12% = $120 broker commission.
Using this same example, if you broker 25 loads a month at $1,000 each (a $25,000 gross margin), you'd earn $3,000 monthly or $36,000 annually in commissions. Add a $50,000 base salary, and that puts your earnings at $86,000 a year.
Freight agent commission splits
While some brokerages employ brokers, others hire independent agents who don't draw a base salary. Instead, these brokers are paid using a commission split method where the commission is shared by the independent broker and the brokerage that contracted them. The average commission rate can range from 25% to 70% of the gross margin. The average is from 50% to 65% but varies due to several factors, including the type of brokerage: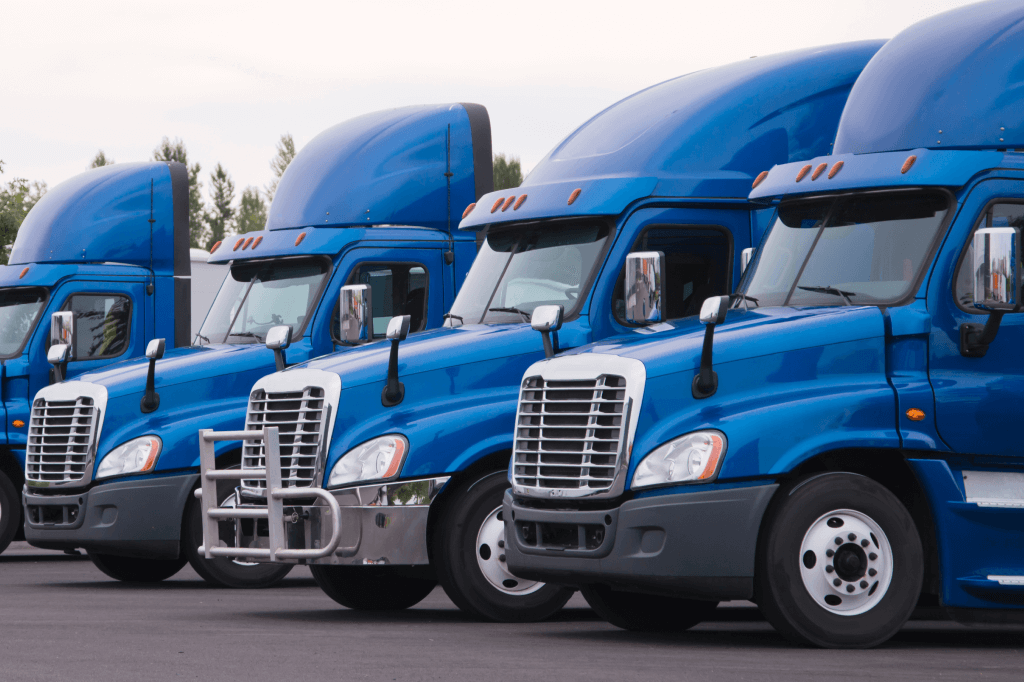 Asset-based broker. This type of freight broker owns its own fleet of trucks and sometimes warehouses and has its own certification with the FMCSA. Sometimes called freight forwarders, they have their own drivers and don't need to contract with other carriers. Broker commissions for this type of company are usually lower than for a non-asset-based company.
Non-asset-based broker. This smaller-scale brokerage works with carriers instead of their own fleet and drivers. Usually, this means a less predictable load volume, but the commission rates are higher, and the long-term yields can be better for the broker. Experienced brokers can potentially earn a much higher net commission by working independently rather than directly for a single company or brokerage.
Freight broker commissions are not always the best option.
Other than for independent brokers working with commission splits, sales commissions can be challenging in the long term. There are a variety of reasons for this from both an employer and employee perspective.
Trucking industry brokers can become complacent. Having steady customers lowers the incentive to find new customers.
Straight commission doesn't encourage senior brokers to take on additional roles or responsibilities like management or training. These take time away from selling, which can cut into earned commissions.
As a result, brokerages often have different systems for compensating brokers. These systems might mix commission and salary with bonuses for new business or taking on new roles. Sometimes they offer brokers additional incentives to specialize in brokering certain types of freight or taking on extra training or responsibilities.
Three ways freight brokers can increase margins (and commissions).
For brokers, the only way to increase commission earnings is by:
Increasing the commission percentages (largely controlled by the brokerage and the market).
Increasing the gross margin by raising the rates the shipper pays (gross revenue).
Reducing the cost of shipping (the amount you pay the carrier).
Ultimately, the total revenue doesn't matter much because the broker's commission is based on the gross margin. If a broker sells $50,000 of freight to a customer with a gross margin of 20%, they earn the same as selling $100,000 to that same customer with a 10% margin.
Here's how to boost your margins: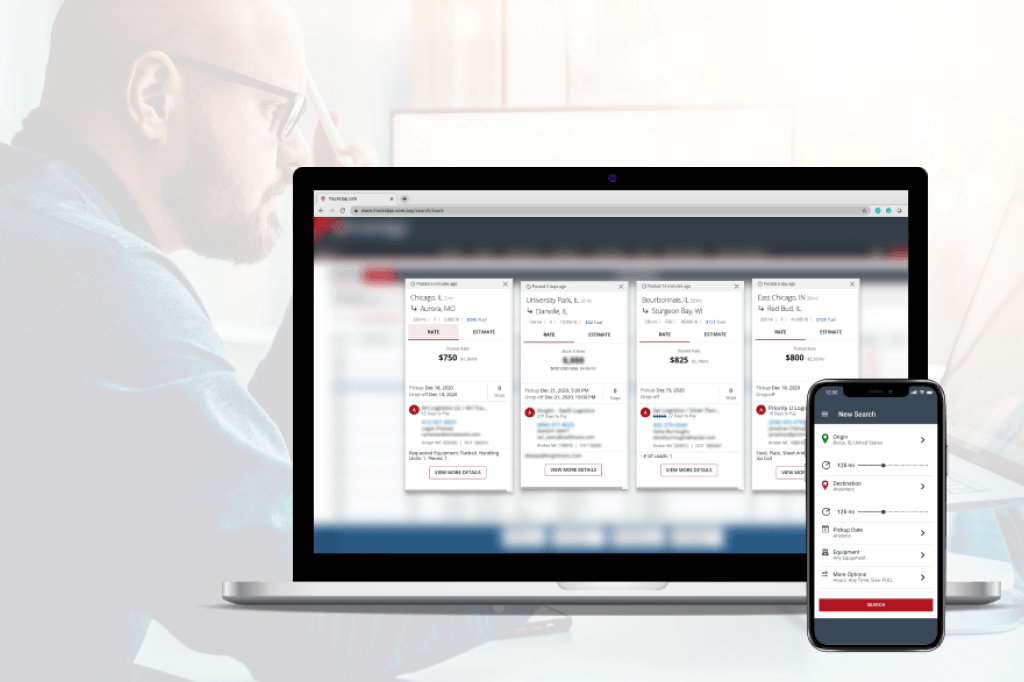 1. Invest in a broker load board.
One of the simplest ways to find capacity consistently is with the Truckstop Broker Load Board. You can book loads with trusted carriers with the click of a button, or automatically through technology. You can also quickly compare rates and search lanes to find the best carrier for each load.
2. Benchmark rates in real-time.
Find the best margins by using Truckstop Rate Insights tools in near real-time. Access to market data on spot rates helps you find the best rates faster and post loads with the best margins specific to each load.
The bottom line is that better margins mean higher broker commissions. Rate Insights tools help brokers do this as quickly as possible with data that is 3 times faster than the competitor.
3. Post loads for preferred carriers.
The Truckstop Book It Now feature integrates neatly into current workflows and allows brokers to control which carriers bid on and accept their loads. Not only does this make the booking process faster, but carriers can book your loads after business hours, so you don't have to be available all the time.
As you grow your list of preferred carriers, this tool will add even more value for the carriers and shippers you work with regularly.
More efficient freight brokers earn more. The fastest way to increase gross margins is to work more efficiently. Using load boards, analyzing rates, and posting loads for preferred carriers all increase the efficiency of that process.
Ready to get started? Sign up for the Truckstop Load Board for Brokers today. We're here to help you be the best and most profitable freight broker you can be.
Schedule a demo.
Find out how our platform gives you the visibility you need to get more done.