5 Steps to Become a Freight Broker in California
Brokers serve as an intermediary between two parties. In the transportation arena, a freight broker connects shippers and carriers to move goods from one place to another, such as from warehouse to store. It's a lucrative field, but we need more brokers to serve the industry. If you live in the Golden State, here's how to become a freight broker in California.

What do California freight brokers do?
More than 10 percent of the nation's freight passes through California. It's rich in infrastructure, with seaports and airports moving freight in-state and across America. Further, the state's proximity to Mexico supplies a gateway for goods to move across international borders.
Freight brokers connect shipping businesses and carriers to ensure that the right truck is available for the shipper's particular needs. They establish rates and supply contracts, track the freight and keep comprehensive records of pickups, deliveries, and related data. Freight brokers also handle the legal aspects of transportation. For instance, there are special shipping regulations and documentation requirements for moving hazardous materials. The freight broker must find a qualified commercial driver's license (CDL) driver who satisfies state and federal criteria, requiring specialized training.
There is a sub-component to freight brokers: freight agents. A freight agent is an outside seller for a freight brokerage or an independent broker. Typically, they work on commission to bring in new customers. The pay scale for agents is somewhat lower than for brokers.
Requirements to become a freight broker in California
Although formal training is not required to become a freight broker in California, acquiring the necessary skills will prepare you for success. First, training will give you the confidence to do your job. You'll have a knowledge base to tap for every situation. Second, training enables you to command a higher salary, a personal marketing strategy that should pay dividends throughout your career. In summation, investing in education will more than pay for itself.
Freight broker courses and programs
California has freight broker and freight agent training courses available across the state. For example, Santa Monica College, West Los Angeles College, and Glendale Community College offer training in the Los Angeles area. Some of the programs are provided in person, while others are online.
Coursework is typically completed within six months. The instruction includes setting up a business, using a freight matching service with load board software, transportation law, contracts and agreements, record-keeping, sales, quotes, marketing, and negotiation.
Freight broker licensing and requirements in California
Communication is the key for freight brokers, as they serve as an intermediary between carriers and shippers. Moreover, completing and filing the required paperwork correctly helps ensure a smooth operation. Importantly, freight brokers are not limited to a geographic area. They can work anywhere with a dependable cellular and Wi-Fi connection. This means investing in equipment such as smartphones and computers and purchasing the necessary load board software to accomplish their work.
Obtaining a brokerage license is required to serve as a freight broker in California. Although formal training is not mandatory, it is undoubtedly helpful for career enhancement. You can showcase your achievement with verified training, making you more marketable and imparting trust as you work with shippers and carriers. California requires prospective freight brokers to procure a motor carrier (MC) number and an FMCSA license. They also must purchase insurance and hold a surety bond.
Here's a step-by-step guide on how to get your freight brokerage started in California.
1. Register your business.
California requires businesses to register with the state and pay the appropriate fees to conduct business. Create a business through the state and register it with the IRS. You can choose to establish your business as a sole proprietor, limited liability company, partnership, or corporation. Work with a legal company to determine the best business structure.
2. Apply for a USDOT number.
Before you acquire an FMCSA license, you must obtain a USDOT number. Applying for the number is free but getting the necessary MC operating authority costs $300.
3. Apply for an FMCSA license.
Obtain an FMCSA license through an online application. This multi-step process includes permitting and supplying insurance information.
4. Apply for a surety bond.
Freight brokers must hold a surety bond as a condition to receive or extend a license. The bond prerequisite helps verify credibility, stop fraud, and ensure payment for motor carriers or shippers. A minimum $75,000 bond is required. The annual premium you'll pay depends on your credit score: the higher your score, the lower your cost.
5. Acquire insurance.
With your MC number in hand, you are eligible to apply for the required insurance. It's a condition that shipping companies typically demand to protect themselves in the event of loss or damage. Some plans include loss of income, bodily injury, and environmental restoration, which are further requirements for certain operators. Choose a comprehensive plan to cover all contingencies.
Starting out as a freight broker in California
With your business in place, you are ready to establish a foundation, including choosing process agents, purchasing the correct equipment, securing working capital, and marketing.
1. Choose a process agent in each territory.
For each state in which you do business, you will need a legal process agent to receive and process legal actions for you. The FMCSA requirement begins by filling out Form BOC-3 (Designation of Agents for Service of Process) and submitting it to the government.
2. Purchase the correct equipment.
Likely, you will not need an office outside of your home to set up your business, at least not initially. Your home-based office comes with certain tax benefits to reduce your tax burden. Consult with your tax advisor for those details.
A computer, printer/copier, and fax machine are standard hardware. The latter two are often combined as one machine. Additional requirements include installing a landline for transmitting faxes and utilizing your cell phone for customer calls. Investing in a solid Internet connection and purchasing office supplies completes the start-up process. Also, consider relevant apps and software programs to track your finances.
3. Secure working capital.
Having sufficient funds on hand to launch your business is essential. A business plan will help you outline how to structure your business and the funds you will need for the first three to six months of operation.
There are several approaches startup businesses can take, including self-funding. Self-funding includes cash on hand, tapping retirement funds, unlocking your home's equity, and borrowing money from family or friends.
Obtaining venture capital is much more complex, particularly for a one-person operation such as a freight broker. Crowdfunding is another option, where multiple people contribute funds in exchange for a financial piece of your business.
You could also obtain a small business loan with a bank or credit union. You'll need to submit a business plan, expense sheet, and financial projections for up to five years. In exchange for a loan, your lender will require collateral, such as a house, car, boat, or other tangible assets.
4. Market your brokerage.
Unless you have an established network, you'll need to reach new customers and alert them to your business. This is where marketing comes in.
Marketing is a multi-prong approach to reaching customers. Some web presence is required, beginning with a business website.
Your website should include the following:
A statement about your business. Explain who you are, what you do, where you are located, how you can help them, and your service area.
Services offered. Be specific here. Let people know precisely how you will solve their problems, namely, ensuring that their goods are successfully transported within the allotted time. Include terms such as "bonded" and "insured" to imbue confidence.
Contact information. Make it easy for people to reach you,

including phone numbers and email.

What sets you apart. Other relevant details about your enterprise, such as customer testimonials. This also means asking your customers for permission to share those details on your site.
Relevant images. Photos and related copyright-free pictures such as seaports, airports, and semi-trucks. Make your site readable and attractive. Hire a professional if you cannot do this yourself.
Regular updates. Have a blog section to update your site regularly and communicate with customers.
Performance metrics. Pay attention to how your site performs with search engines, especially Google. Learn what keywords help raise your site's visibility.
Marketing. Establish a network on- and off-site, leverage social media, and advertise. Consider offering discounts, paying finder's fees, and having a clear pricing strategy. Adjust your marketing strategy as needed.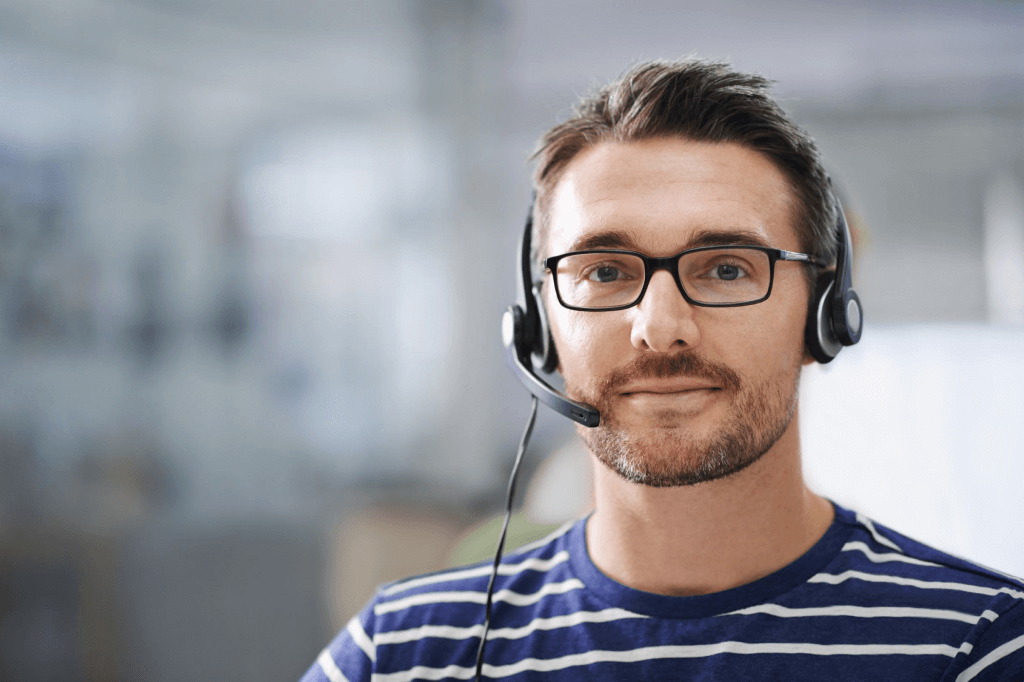 Freight broker salary expectations in California
According to the U.S. Bureau of Labor Statistics, the average salary for a cargo or freight agent in California is $51,350. Agents earn somewhat less than brokers, although the two are combined for government tracking purposes.
The career outlook for California freight brokers
California has more freight brokers and agents than any other state. More than 12,000 individuals work in the field, according to the BLS. While the BLS predicts a modest 2.2-percent annual growth nationally, the projection is nearly three times that: 6.4 percent in California. A stable population, robust infrastructure, and increased consumer and business demand for goods contribute to this optimistic forecast.
Find quality carriers and shippers.
As a trained freight broker, you will be equipped to bring together quality carriers and shippers. We recommend utilizing the comprehensive Truckstop Load Board to streamline your efforts and build a stronger business. Get started today.
Schedule a demo.
Find out how our platform gives you the visibility you need to get more done.