Fast-track your onboarding process.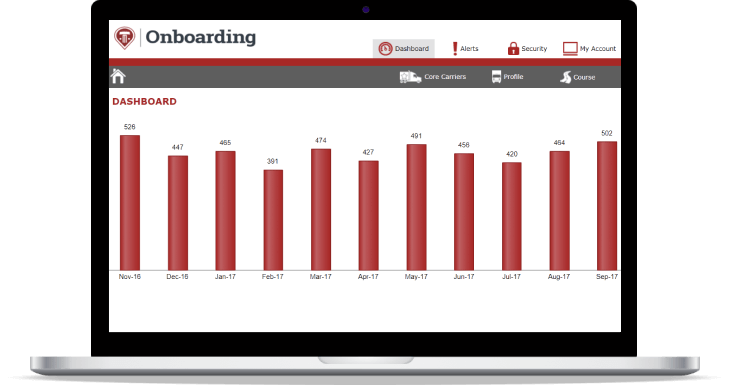 check_circle
Oversee each onboarding campaign.
Manage and organize seamlessly from one place.
check_circle
Customize and brand profiles and proposals.
Pre-qualify, onboard, and monitor multiple carriers and groups via branded web portals.
check_circle
Control risk with instant vetting.
Our massive database provides detailed carrier information.
check_circle
Get automatic alerts and updates.
Stay informed of carrier qualifications.
Fast track your carrier
Onboarding.
Get your carriers on the road in less time with less work. We're here to help.
Want to chat right now?
What's great about Truckstop.com are the people. We don't just have a working relationship, we have a friendship. And they've made our lives easier.