Cargo Insurance
Get per-load cargo coverage for both LTL and full truckloads. Enjoy a fast and easy purchase process, quick claims handling, and affordable cost at just $34 a load for "all-risk."
Learn More

→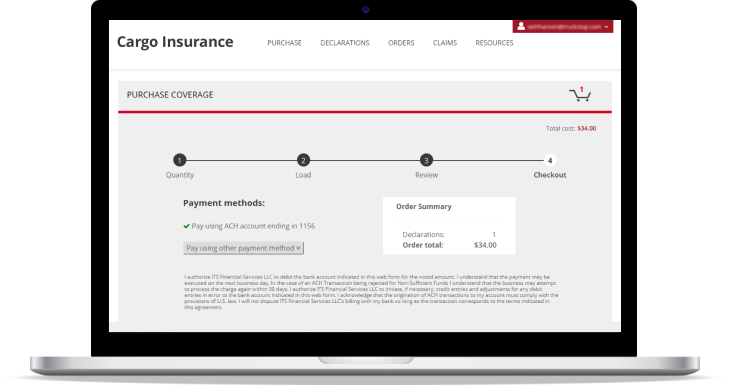 Contingent Cargo
Be insured for broker-liable shipper claims of lost or damaged cargo in transit when the carrier's motor truck cargo policy doesn't honor the claim.
Learn More

→
Errors & Omissions Insurance
Ensure better business relationships with the insurance that protects you in the event that an error or omission on your part has caused a financial loss for your client.
Learn More

→
Contingent Auto Liability
Iron-clad protection for brokers and shippers when motor carrier auto liability insurance doesn't cover the full costs of auto accidents involving property damage or bodily injury.
Learn More

→
Let's Talk
Coverage.
Learn how Truckstop.com insurance products can protect your bottom line.
Want to talk right now?