Short-Haul Trucking: Pros, Cons & Exemptions
If you're interested in truck driving and value plenty of time at home, you might consider becoming a short-haul driver. Many people see short-haul trucking as the best of both worlds: freedom over your schedule on the open road with the stability of home. But like anything else, short-haul trucking isn't right for everyone. Let's take a deeper look at what being a short-haul driver can mean.
What is short-haul trucking?
Short-haul trucking involves routes up to about 150 miles. Short-haul truckers might drive multiple routes in a single day. But as a short-haul driver, you will be home most nights. You'll operate in familiar territory rather than constantly needing to figure out new routes and new docks. In many cases, short-haul truckers use smaller equipment that's easier to drive and less expensive.
Short-haul vs. long-haul trucking: What's the difference?
Truck drivers have two options: short-haul or long-haul routes. Long-haul, or over the road (OTR) truckers cover routes that are hundreds of miles long, often spanning multiple states. They might be away from home for weeks at a time and spend most of their drive time on highways. Short-haul drivers cover a single area and are home nearly every night. They spend most of their time on city streets and at pickup and drop-off locations. Short-haul and long-haul truck drivers follow different laws, including those involving hours of service.
Why is there greater demand for short-haul trucking?
Short-haul trucking plays a vital role in moving goods around a regional or local area, such as transporting groceries from a warehouse to the neighborhood market. In today's complex world, you'll see a lot of short-haul trucks on the road, especially in urban areas.
There has been a long-standing truck driver shortage, and the COVID-19 pandemic only made it worse. Short-haul trucking is in massive demand between supply chain disruptions, panic buying, and people ordering goods online at an unprecedented rate. As the current workforce retires or changes jobs, qualified short-haul truckers will be in demand more than ever. Yet, trucking companies are increasingly losing younger workers to other careers, such as warehouse work.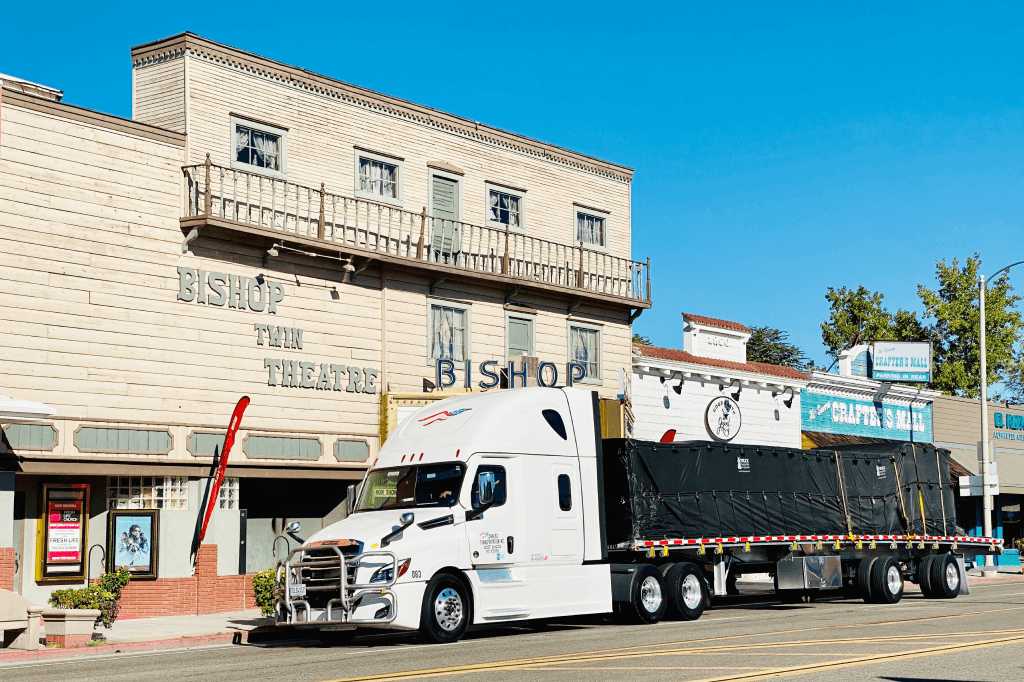 Types of short-haul trucking
There are two basic types of short-haul trucking: regional and local. Although they are similar, there are some definite differences worth considering.
Regional trucking. Regional trucking can be a great choice if you want the freedom of the open road but don't want to be away for weeks at a time. Regional drivers might cross state lines and are often on the road for a few days in a row. You might sleep in your truck or stay in hotels for several nights, but you will get home regularly. You're also more likely than an OTR driver to have a regular route.
Local trucking. Local drivers serve their immediate community. Local truckers often pick up where OTR and regional drivers leave off, transporting items from warehouses to local endpoints. You might make several deliveries in a day, and you may have a regular schedule. You'll likely operate a smaller truck, which can be easier to navigate, but you will spend a lot of time negotiating city traffic. In general, local truckers can expect to be home every night.
How much do short-haul truckers make?
Like so much else in life, it depends. Some short-haul drivers get paid hourly versus per mile, which could turn out to be a better deal if you spend a lot of your time at loading docks. Some short-haul routes pay by the mile, like OTR routes, which could be better for those who spend most of their time on the road. In general, though, short-haul truckers earn less money overall than OTR truckers. But often, they find the predictability and work-life balance to be a worthwhile tradeoff.
Pros and cons of short-haul trucking
Short-haul trucking is very different from OTR trucking, and many drivers aren't sure what to expect. When considering whether to become a short-haul driver, consider these pros and cons.
Pros
Familiarity. For many short-haul drivers, operating in familiar locations is a massive benefit. No need to seek out new fueling stations or meals in a state you've never visited. And you won't need to navigate unfamiliar routes and loading docks constantly.
Predictability. Over time, you might be able to book dedicated runs. This predictability is relatively rare in the trucking industry.
Home time. Local drivers are home pretty much every night. Regional drivers are rarely gone for more than a few days in a row. If you have a family or prefer sleeping in your bed, this can be a major perk.
Work-life balance. More time at home means more time with your loved ones. It's easier to build relationships and develop ties in your community if you're not always on the road. This can have significant positive effects on your physical and mental health.
Ease of entry. If you want to be an owner-operator, it can be easier to start as a short-haul driver. You'll use smaller, less expensive equipment that is often cheaper to insure and maintain. You'll also pay less for fuel and can build experience in a region that you already know well.
Cons
Long days. Short-haul truckers tend to make money on volume, doing multiple runs per day. This can create pressure to squeeze in "one more load" before quitting for the night, and before you know it, your home time for the evening is gone.
Inconsistency. While some short-haul routes turn into dedicated runs, others are time-limited. Especially when you're just starting, you might find yourself cobbling together a bunch of short projects, like hauling materials to a construction site. Or, you might have stretches with very little work at all.
Balancing expectations. Short-haul truckers typically work with numerous shippers, often on the same day. Trying to balance everyone's expectations can be tricky, especially if you run into delays.
Constant loading and unloading. Most people get into truck driving because they like independence and enjoy driving. But short-haul truckers, especially on local routes, spend a lot of their time at loading docks. You'll also have to perfect your maneuvering skills, especially backing up, which is many drivers' least favorite part of the job.
Route issues. Delays at the loading docks, heavy city traffic, and even road closures are common problems for short-haul truckers. While OTR drivers can often use GPS to find an alternate route, short-haul drivers might have fewer options for dealing with these issues.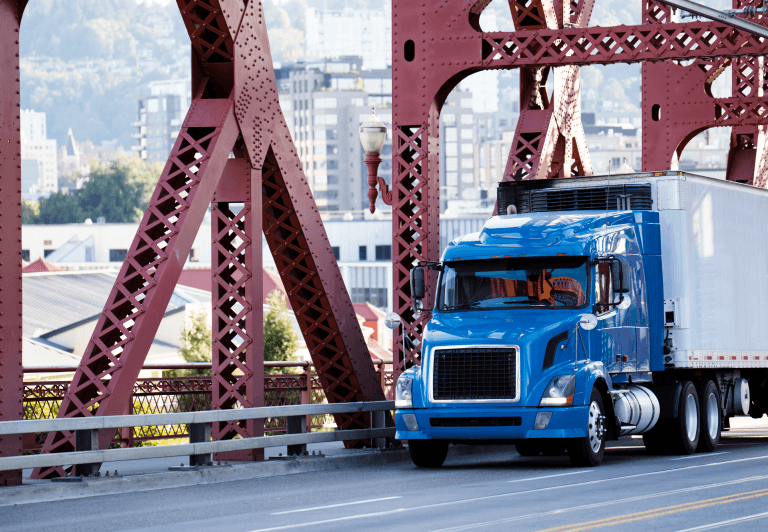 FMCSA short-haul exemption
The Federal Motor Carrier Safety Administration (FMCSA) 's ELD mandate took effect in 2017. It requires truck drivers to log service hours and duty status in an electronic logging device (ELD). However, short-haul drivers are exempt from this rule under some circumstances.
If you operate solely within 100 air miles of your reporting station (or 150 air miles for those driving non-CDL equipment), you are considered exempt. You must go off duty within 12 hours of starting your shift each day, and you must be off for at least 10 hours. Note: The exemption only applies if you report to the same location every day. You can pick up runs that don't fall within these guidelines, but you must keep a paper log for each of those runs, and you can't do more than eight of them within 30 days.
How to become a short-haul trucker
Most short-haul truckers operate equipment that requires a commercial driver's license (CDL). So your first step is to go to driving school. Look for a local company that offers paid training for new drivers or a school that partners with local companies to provide jobs after graduation. If you want to become an owner-operator, consider getting some experience with a local carrier before starting on your own.
You'll also need to meet basic eligibility requirements. For example, you need to be a certain age (at least 18 for local routes and 21 to cross state lines, but vary by carrier). Most carriers will not hire someone with a previous DUI or other serious driving violation within a certain number of years.
Find high-paying short-haul loads.
Short-haul trucking isn't for everyone, but it can be a great choice for many drivers. If you're looking for high-paying short-haul loads, try the Truckstop Carrier Load Board. We offer a full suite of tools to help you choose the right loads and negotiate the best rates. Book a free demo to see how it works.
Long-haul trucking is typically considered anything over 250 miles. But many long-haul truckers drive much longer routes, in some cases upwards of 1,000 miles. You'll generally have some control over the route lengths you drive.
Rates vary by location, and are ultimately determined but what the shipper is willing to pay. But in general, flatbed loads pay the best due to the unique skills required. You'll also likely receive a premium for loads that require extra certifications, such as HAZMAT materials.
According to the United States Census Bureau, more than half of all trucking companies on the road are classified as long-haul. Long-haul truckers represent a vital part of the supply chain, delivering goods to distribution centers across the country.
Schedule a demo.
Find out how our platform gives you the visibility you need to get more done.