Short-Haul Exemption: What It Is and Who Qualifies
The Federal Motor Carrier Safety Administration (FMCSA) enacted the Electronic Logging Device mandate (ELD mandate) in 2017, requiring carriers and drivers to use ELDs to record their hours of service (HOS). In late 2020, the HOS was amended, too. The goal was to improve safety for everyone on the road by making sure drivers accurately track, manage, and share duty status records.
While the rules apply to many truck drivers and carriers, they don't apply to everyone, so let's go over who qualifies for short-haul exemption from the rules.
What is the short-haul exemption?
The short-haul exemption is a limited exemption from having to track driver activity using an electronic logging device. Short-haul ELD exemptions are available to some short-haul carriers if they meet the criteria.
The FMCSA, a division under the US Department of Transportation (DOT), recognized that there is less concern about short-haul drivers working long hours and traveling long distances than long-haul truckers, so they eliminated the requirement for ELD logging for hours of service regulations. This exemption goes by several different names, including:
FMCSA short-haul exemption
DOT short-haul exemption
ELD short-haul exemption
Whatever you call the short-haul exemption, it's important to know whether you qualify under the DOT short-haul rules. If you do not qualify for the exemption and fail to follow ELD rules properly, you can face fines, be declared out of service, hurt your CSA scores, and subject drivers and carriers to prosecution.
How does the short-haul exemption work?
If you meet the requirements for the short-haul exemption, you will not need to use an ELD as required in § 395.8 (Driver's record of duty status) and § 395.11 (Supporting documents) of the FMCSR code.
Drivers qualifying for the short-haul exemption also do not need to comply with § 395.3, which mandates a 30-minute break in driving status after eight hours of driving.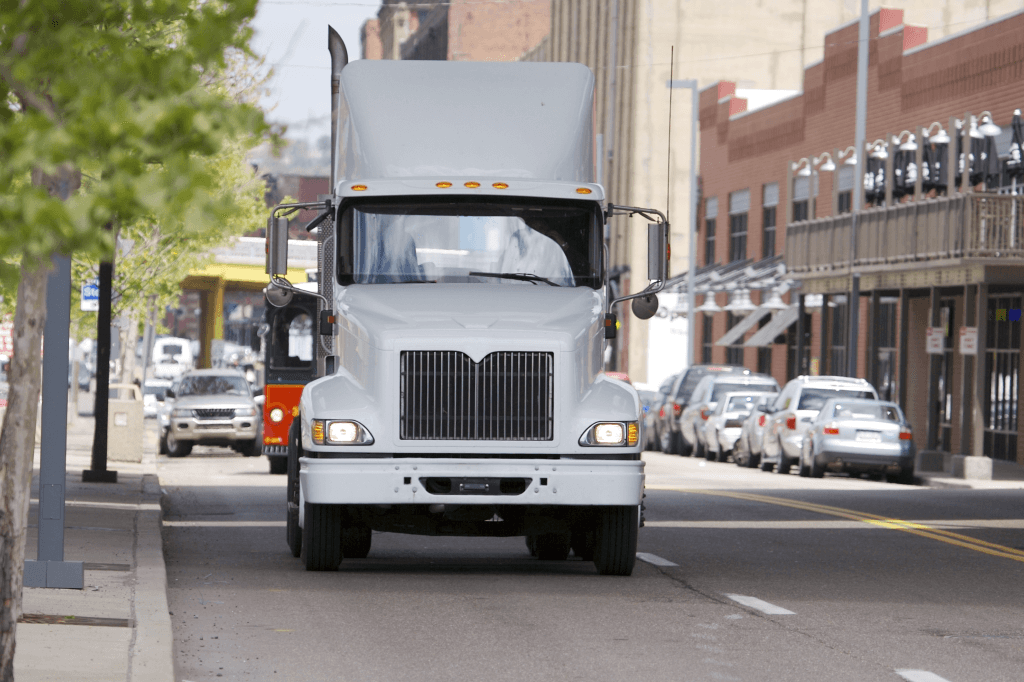 Who qualifies for the short-haul exemption?
To qualify for the short-haul exemption, drivers must meet a series of requirements.
Requirement #1: Mileage limits
Short-haul drivers must not travel routes that extend past certain mileage limits miles from their starting position. The DOT classifies these as "air miles," which is defined as a straight line between two points on a map, whether there's a direct route or not.
When operating as an interstate carrier with a commercial driver's license (CDL), the limit is 100 air miles. For non-CDL drivers, the limit is 150 miles, and drivers must not pass through any state where a CDL is required for their vehicle.
Requirement #2: Hours of service
Drivers cannot exceed 11 consecutive hours of driving and must officially clock out and be off duty within 12 hours after starting a shift. This means they cannot work in any other capacity as a driver, including maintenance or conducting inspections.
Drivers must also have at least 10 consecutive off-duty hours between shifts.
Requirement #3: Starting and ending points
DOT short-haul rules require drivers to begin and end their haul at the same location. Regardless of the distance traveled, if short-haul drivers start at your facility and end at another, they are not exempt unless they return to their starting location each day.
Long-haul drivers are specifically excluded.
Requirement #4: Recording and record retention
If you qualify for the FMCSA short-haul exemption from the ELD mandate, you are not required to use an electronic logging device. However, you are still required to keep current records of working hours. This includes:
The time drivers report for duty each day
Total hours drivers are on duty each day
The time drivers go off duty each day
Total driving time for the previous seven days
Make sure as part of your fleet management that you retain driver records showing all operators followed the HOS regulations. Driver records should be kept for at least six months.
Driver records required by the FMCSA exemption are separate from Record of Duty Status (RODS) and must be maintained by the carrier or company. Drivers are not required to keep RODS specifically under the DOT short-haul exemption rules.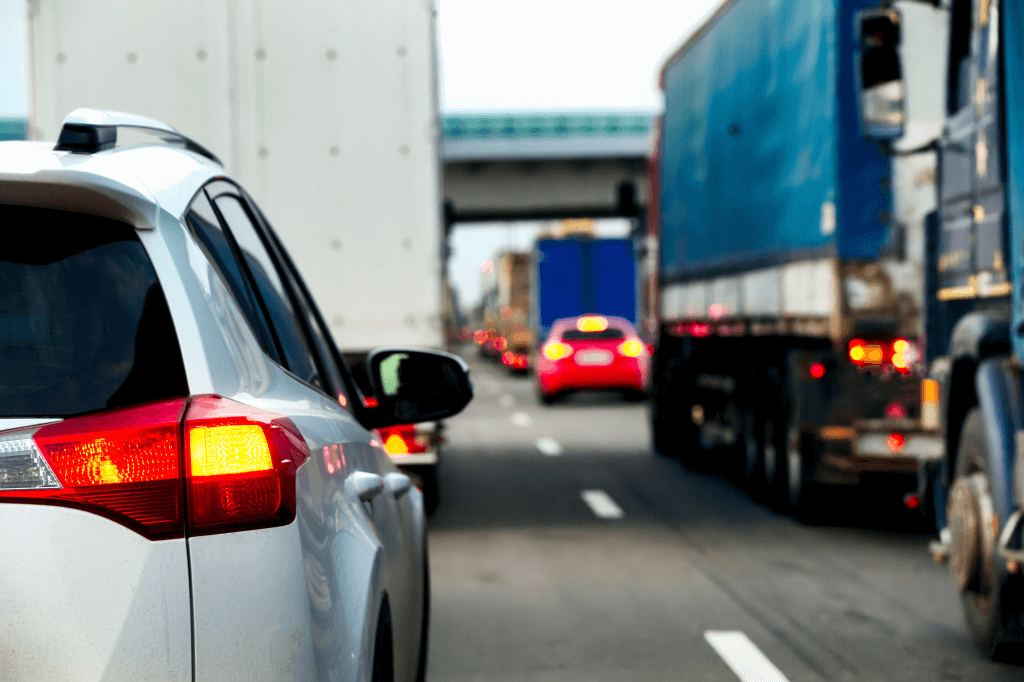 Qualifying for short-haul exemptions
If drivers meet these requirements, they qualify for short-haul exemptions.
There are some other exemptions to the ELD mandate in specific circumstances, including:
Drivers of vehicles with model years or engines from 1999 or earlier: Many vehicles do not have ELD port connections.
Drivers who are required to keep logs for more than eight days in any 30-day period: Short-haul drivers may travel beyond the 100 or 150 air-mile radius, but if it happens infrequently (no more than eight times in a 30-day period), they may be exempt.
Driveaway/towaway operations (under some circumstances): If the commercial motor vehicle being driven is being delivered or the driver is transporting an RV trailer or motor home trailer with wheels on the roadway.
What if you don't currently qualify for the short-haul exemption?
You have a few options if you don't currently qualify under the short-haul exemption rules. The first is to buy and install electronic logging devices to maintain compliance with the ELD mandates and HOS rules. While there is an initial cost for purchasing and installing the devices, it's the easiest way to make sure you comply, as long as you follow other DOT and FMCSA rules.
Another option is to make sure you update any short-haul routes to ensure they fall within the target radius, and drivers follow the other requirement to comply with the short-haul exemption. Remember, even if you qualify for an ELD exemption, motor carriers or owner-operators are still required to stay within HOS requirements and to record and maintain the appropriate paperwork.
Plan ahead.
Taking a few minutes to plan how conditions might impact short-haul exemption rules can make a big difference. For example:
Check the map and GPS for road closures, traffic hotspots, or backups that can extend driving hours.
Call ahead to your destination to make sure you won't have extended wait times on arrival.
Know where you can fuel up to limit unnecessary miles and save money.
Adjust driver workload to meet shift requirements.
Find and book more loads.
FMCSA rules change every so often, so you always need to make sure you're staying up to date on regulations, including short-haul exemptions. Ensure all of your drivers know the rules, too.
Take advantage of the Truckstop Load Board that makes it easier to find loads, instantly book, and optimize routes to stay within radius requirements. Using efficient routing options, you can maximize time on the road and keep your drivers and trucks hauling loads and making money.
Not only can you plan your routes, but you can find and book the highest-paying loads that comply with your short-haul exemption.
Schedule a demo.
Find out how our platform gives you the visibility you need to get more done.