Interstate vs. Intrastate Trucking: Everything You Need to Know
Every year, more than 10 billion tons of freight are shipped by trucks in the U.S., generating $732 billion in gross freight revenues and $48.6 billion in federal and state highway user taxes. Nearly a million carriers and 38 million trucks are picking up, hauling, and delivering goods across the country.
Whether carriers are hauling in-state or across state lines, the trucking industry plays a vital role in the country's economy. But how and where carriers work affects how they do business, so you need to understand the difference between interstate vs. intrastate trucking.
There's a better way to find loads.
Demo the Truckstop Load Board and see how easy it is to find the right loads fast.
Why is it important for carriers to understand the nuances between interstate and intrastate trucking?
While the main difference between interstate and intrastate trucking is whether you cross state lines or national borders, there are details that many carriers don't always know. Freight that travels through multiple states falls under interstate commerce rules even if you only handled a part of its journey and never left the state. Also, if you're picking up cargo in Baton Rouge, Louisiana, to deliver to Monroe, Louisiana, it might be more efficient to use Highway 61 through Mississippi before coming back to Louisiana. This would be considered interstate trucking even when pick up and deliver in a single state.
Failing to abide by federal and state rules can lead to fines or out-of-service orders, which shut you down until you can meet requirements or get it cleared. Out-of-service or disqualification terms can be lengthy and cost you money.
Interstate vs. intrastate trucking: what are the differences?
What's the difference between interstate and intrastate trucking? First, we have to look at the interstate vs. intrastate trucking definition.
Interstate trucking
Interstate trucking carriers can haul freight that crosses state or national borders, including anywhere in the U.S., Canada, or Mexico.
For federal purposes, this can also include freight picked up and transported in the state if you have to cross state lines to complete the delivery. Another overlooked situation is when freight crosses state lines, but your involvement is picking up and delivering to warehouses within the state. For example, a shipment from Chicago to Nashville might cross Illinois, Indiana, Kentucky, and Tennessee. Even if you only handle the Indiana portion of the trip, you are still participating in interstate trucking.
Intrastate trucking
Intrastate trucking companies haul freight within state boundaries and do not cross state or national borders.
Types of trucks used for interstate and intrastate trucking
Although any truck with proper licensing can do both, these are the most common types of trucks used in interstate vs. intrastate trucking.
Interstate trucking
Box trucks
Garbage trucks
Dump trucks
Concrete mixing trucks
Bucket trucks
Tow trucks
Intrastate trucking
Tanker trucks
Semi-trucks, tractor-trailers, and 18 wheelers
Insurance requirements
There are also different insurance requirements for interstate trucking vs. intrastate trucking.
Interstate trucking
The Federal Motor Carrier Safety Administration (FMCSA) requires carriers hauling freight across state lines to meet minimum coverage limits for public liability insurance. Coverage minimums will vary depending on the type of freight you move and the vehicle weight.
Non-hazardous transported in vehicle weighing less than 10,001 pounds: $300,000
Non-hazardous transported in vehicle weighing more than 10,001 pounds: $750,000
Hazardous material moved by private carriers and for-hire: $5 million
Oil carried by private carrier and for-hire: $1 million
These are minimums. Many shippers and brokers will require you to have at least $1 million worth of coverage, even for non-hazardous freight.
Intrastate trucking
Insurance requirements for intrastate hauling vary by state. Some states, such as California and Colorado, mirror the FMSCA guidelines, while others have different minimums. Florida, for example, requires minimum coverage ranging from $50,000 to $300,000 depending on weight for non-hazardous cargo.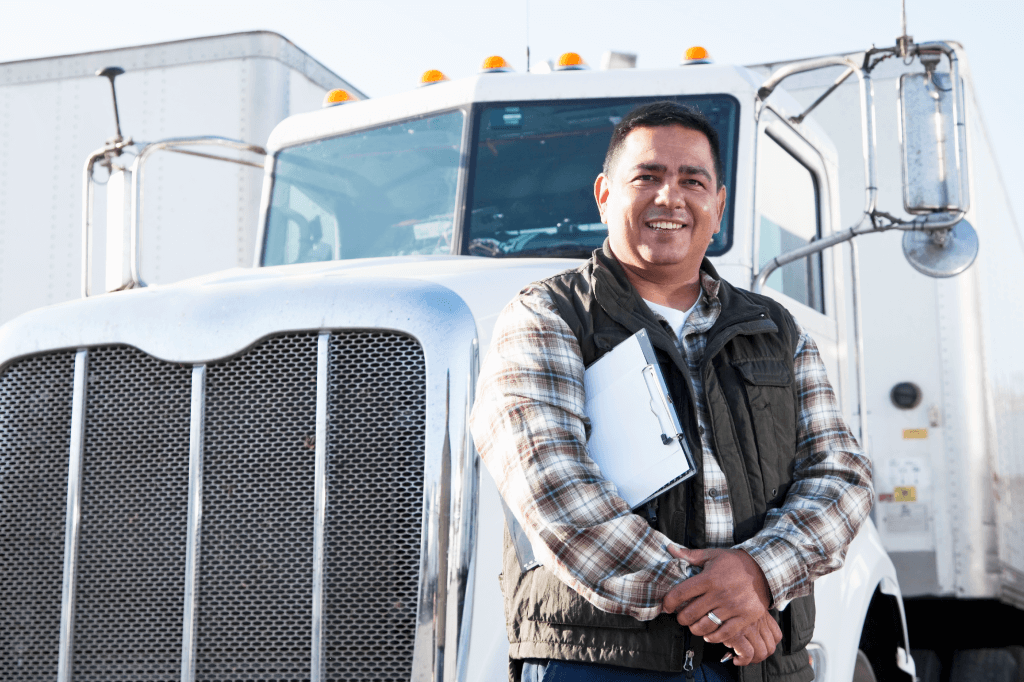 Operating authority
An operating authority functions similarly to a business license, and there are differences between intrastate vs. interstate trucking.
Interstate trucking
Before you can get an operating authority to operate across state lines, you'll need a US DOT number from the Department of Transportation. Anyone hauling freight across state lines needs an interstate operating authority except those working within a federally-designated commercial zone. Commercial zones are often near major metro cities that cross states, such as Washington D.C., extending into Virginia and Maryland.
Intrastate trucking
Generally, carriers do not need a federal operating authority for intrastate commerce. About half the states in the country do require state authority for operation. However, each state has different rules and regulations governing operating authority for intrastate transportation, so carriers should check with the appropriate state agency.
Unified Carrier Registration
Carriers operating interstate are also required to register their fleet as part of the Unified Carrier Registration (UCR) Act. They must complete UCR filings each year and fees based on the number of vehicles within their fleet.
It can be somewhat confusing because not every state participates in UCR registration. Currently, 41 states participate in the UCR program. But even if your state doesn't, you still have to file if you cross state lines.
Interstate trucking companies are not subject to UCR fees but must maintain records of exempt vehicles with the UCR and comply with state-specific registration requirements.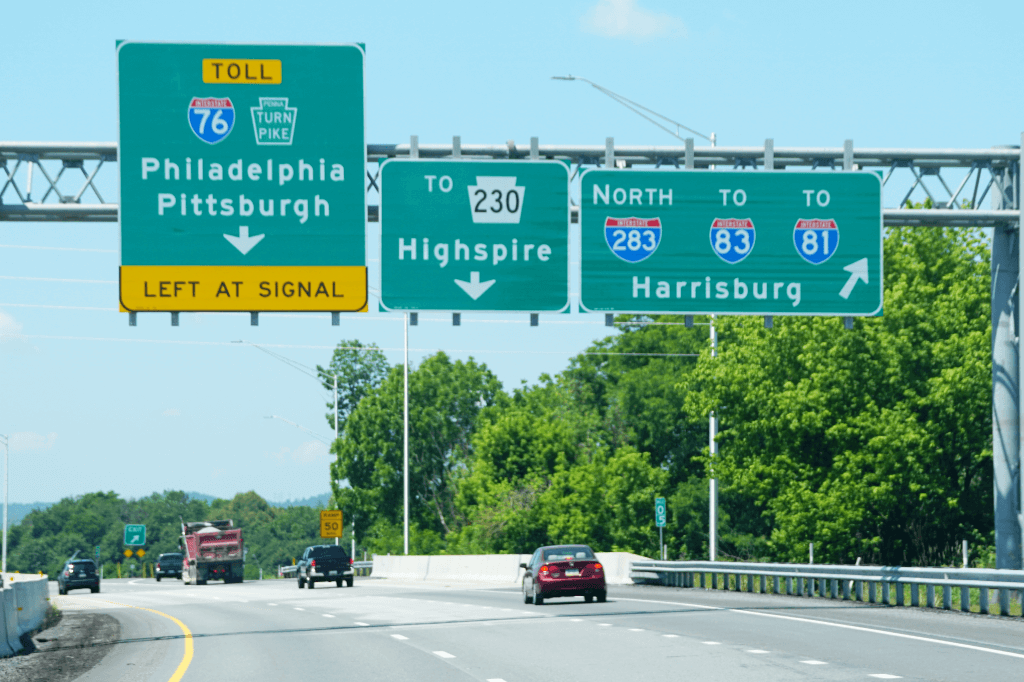 IFTA compliance
International Fuel Tax Agreement (IFTA) and International Registration Plan (IRP) function as a way for states to collect fuel taxes and file registration paperwork without requiring filing in each state. In other words, you only have to file and pay in one jurisdiction in most cases.
Several states, however, do require separate intrastate fuel permits, including:
Connecticut
Indiana
Kentucky
Maine
North Carolina
Pennsylvania
Utah
West Virginia
Carriers that only operate within state borders can get temporary fuel and trip permits instead of registering for IFTA and IRP.
Similarities between interstate and intrastate commerce
There are also similarities in interstate vs. intrastate trucking that apply to every freight carrier. Regardless of state rules, every carrier must comply with:
Commercial driver's license (CDL) requirements
Drug and alcohol testing
Commercial trucker insurance
Hazardous materials
Carriers must also ensure drivers are qualified to drive commercial motor vehicles, maintain the proper insurance requirements, and follow all state, interstate, and federal trucking regulations.

Frequently asked questions (FAQs)
CDLs do not transfer from state to state. Drivers must have a valid CDL issued from the state where they live.
When applying for a CDL, drivers must select from interstate or intrastate. Drivers can change from intrastate to interstate (or vice versa) by filling out a self-certification form and providing the required medical documents through their state's Department of Motor vehicles. Unless exempted, drivers must also require medical examiner's certificates.
Alabama, Arkansas, California, Georgia, Hawaii, Illinois, Iowa, Kansas, Michigan, Minnesota, Mississippi, Missouri, New Mexico, New York, Ohio, Oklahoma, Oregon, Pennsylvania, Rhode Island, South Carolina, Tennessee, Texas, Virginia, Washington, Wisconsin, and Wyoming.
Find and book high-paying loads.
With the Truckstop Load Board for Carriers, you can quickly find and book high-paying loads. Whether you're hauling freight interstate or intrastate, you can search by equipment type, load density, lanes, and more, to find the loads that work for you and your business. With tens of thousands of legitimate loads posted by vetted brokers, you can find and book loads in just a few clicks and get a rate confirmation in seconds, with features like Book It Now.
Schedule a demo.
Find out how our platform gives you the visibility you need to get more done.