7 Ways to Find Quality Freight Brokers in 2022
Finding a freight broker is one of the key pieces to setting up your operating authority and getting your business on the road. So, it's important to find a freight broker that is right for you. Ultimately, in the trucking industry, having a timely and experienced broker saves you money and helps you make more.
How to find quality freight brokers
Even if freight brokers have excellent reviews online, there are some aspects of their business you should look into more closely. Here are seven things to check before working with a freight broker.
Check that the broker is insured.
Using freight brokers who have not maintained their proper documentation and insurance can negatively impact you. It often leads to long delays that can be costly when the lack of diligence catches up with them. For example, if a shipper asks for their documentation or insurance and the broker or their drivers can't provide them. Operating without insurance can result in criminal penalties and hurt your reputation if customers see you didn't do your due diligence.
Check that the broker is licensed.
As a freight broker, having the correct and up-to-date license is essential and mitigates risk. If they don't have the proper license, it could result in more than a couple of expensive delays for the carrier since you are the one who has promised delivery dates. A freight broker can even be shut down depending on the licensing issue.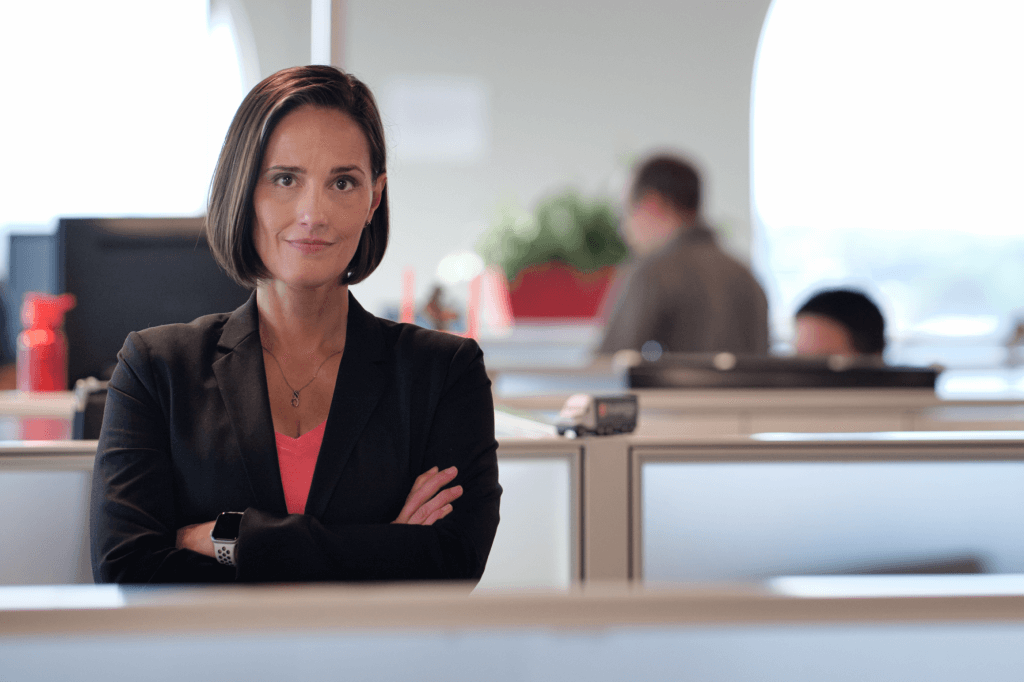 Check that the broker is experienced.
Look for a broker or company that has been in business for at least three to four years. You will benefit from their experience, shipping relationships, industry contacts, and access to customer feedback that can help you improve your business. The right broker can provide you with all these benefits and will know their haul capacity because of these years of experience.
Check that the broker can provide consistent loads.
Reliability and consistency are essential characteristics for a freight broker that will allow you to become one of their quality carriers. Working with a broker who can deliver consistent work will make you more money. Busy brokers can offer you more lanes and a wider variety of loads. Be upfront with your schedule and load requirements to fully harness these benefits. And make sure they verify what they can and cannot provide in writing.
Check key broker metrics.
Asking them questions or looking into their previous relations with clients can help you decide which freight broker to choose. However, there is something to be said for black-and-white statistics and history.
Complaints: If you have heard or seen any complaints about the freight broker in question, dig deeper to find out if they're true and could affect you negatively.
Days-to-pay: Check with your freight broker to see how many days on average it takes them to pay their carriers. Remember that industry standards are 25 to 30 days from the invoice date.
Credit rating: Protect yourself from disreputable brokers by running a credit check through Credit Stop Broker to ensure the broker you're going to work with is in good financial standing. You'll see payment trends, time in business and more.
Check broker reviews.
Reviews from carriers and shippers who have worked with a particular freight broker are a good indicator of their reliability and professionalism.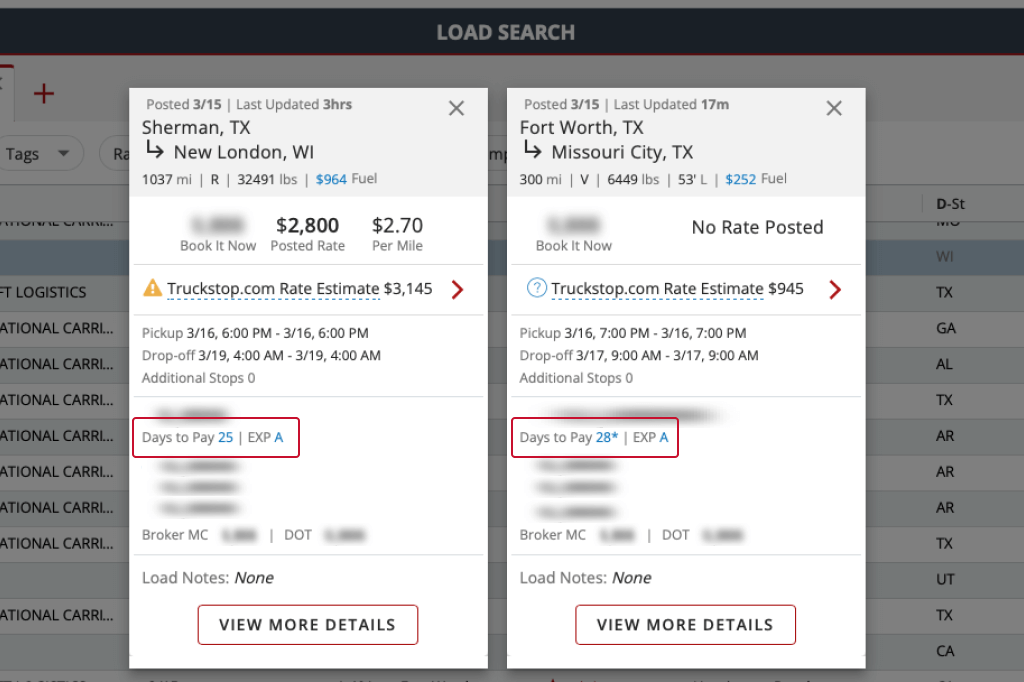 Compare rates from different sources.
For any significant business decision, it's smart to shop around. Look for freight brokers that are upfront with their pricing structure and compare their services with other companies that have passed all the checks from the above list.
Find quality freight brokers with ease.
Finding a quality freight brokerage that will help you grow is one of the best ways to help set up a new trucking business. But to find an above-average broker with a good reputation, you need to do your due diligence by checking their financial standing, rates, payment plans, and reviews. Use the Truckstop Load Board to find the right freight brokers to grow your business with! View plans and pricing.
Schedule a demo.
Find out how our platform gives you the visibility you need to get more done.