Drayage Trucking: What It Is, Classifications, and Driver Shortages
About 90% of the world's goods are transported by sea. Much of that cargo travels inside large metal containers that deliver some $14 trillion worth of goods to the U.S. each year. Once freight reaches the port, drayage truckers pick up the containers to take them to their next destination. Containers might be headed to a warehouse or rail yard where they will be loaded onto a train to continue their journey.
That's just one example of drayage trucking. So, what does drayage mean in trucking and why is it important? We've got the answers.
What is drayage trucking?
Drayage trucking involves shipping goods a short distance using ground freight. You see drayage loads commonly in intermodal shipping, such as moving large containers from a ship to rail for delivery.
The term drayage comes from the word dray, a cart drawn by horses. Long ago, dray horses were used to haul heavy loads of freight. Today, trucks have replaced horses and the term has evolved.
Drayage plays a critical role in moving containers from intermodal hubs, such as shipping ports, harbors, rail terminals, trucking terminals, and in and out of warehouses. It's big business. According to the Intermodal Association of North America (IANA), there are more than 60 million drayage loads hauled annually.
Drayage trucking is different from regional or national shipping. Containers typically stay in the same region and deliveries are almost always completed within a single shift. Some drayage trucker deliveries can be short distances as little as 100 feet to an intermodal terminal or even another truck. Other cargo deliveries might go a few miles down the road. In most cases, drayage trucking moves goods within the same general metropolitan area.
Why is drayage trucking important?
Without a drayage trucker, goods would sit in ports, rail shipments would stay on trains, and the entire freight transportation system would shut down.
Intermodal drayage helps fill in the gaps for moving freight between ports, harbors, warehouses, and rail terminals. Drayage drivers keep these good moving when shippers are using multiple methods (intermodal) to ship their freight.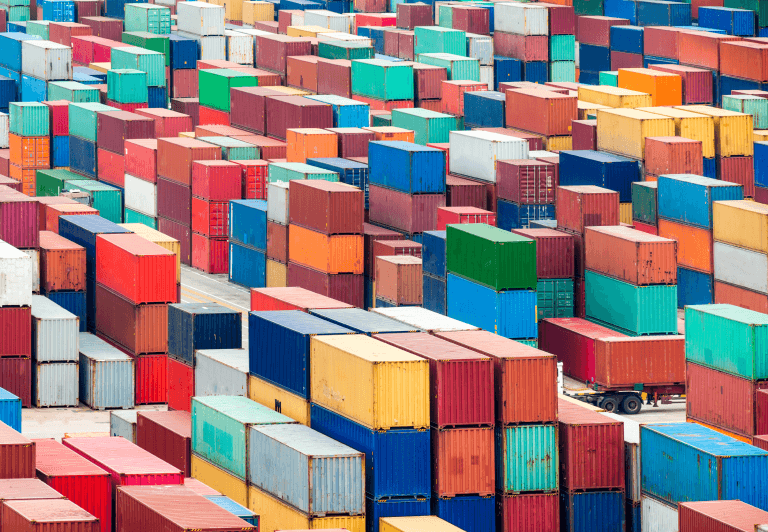 What are the different drayage container types?
Most drayage containers are 6-8-feet in height and come in 10-, 20-, or 40-foot lengths depending on what you're shipping. They come in standard sizes to make loading, unloading, and shipping easier across different modes of transportation.
Made of aluminum or steel, the different types of drayage shipping containers include:
Dry or standard. The most common type, dry or standard containers are used to ship general cargo and come in various lengths.
Flat rack. Flat rack containers allow the sides of the containers to be folded down. This helps accommodate extremely heavy loads or oversized cargo.
High cube. A high cube container is taller than others, extending to 9 feet, 6 inches for increased storage capacity.
Open top. Open top containers do not have solid roofs on top. They are open and typically covered by a tarp. Open tops are often used for heavy machinery or cargo that is too tall for other containers or too heavy to be loaded through the container doors.
Refrigerated. Also called reefer containers, refrigerated containers have temperature controls to help keep goods at a constant temperature during transportation.
Why drayage service is needed
Drayage services play an important role in the supply chain. Whether it's keeping goods refrigerated en route to their next destination or moving containers from ships to hubs, terminals, or other trucks, drayage trucking keeps the supply chain moving smoothly.
The only way drayage loads move from ports or intermodal terminals to the next mode of transportation is by drayage trucking.
What are the different drayage classifications?
With drayage trucking, you will find several different classifications depending on how goods need to be transported. IANA defines these classifications as:
Expedited drayage. Used when freight containers need to be transported quickly, such as food products or other shipments that are time-sensitive.
Inter-carrier drayage. Used when goods need to be moved from one carrier to another, such as picking up a load at a warehouse and taking it to a nearby rail terminal.
Intra-carrier drayage. Used when goods need to be moved from one freight hub to the other, but both are owned by the same carrier.
Pier drayage. Used when freight needs to move over the road from a hub or terminal to a pier, harbor, or ocean shipping port.
Shuttle drayage. Used when cargo needs to be shuttled from one intermodal carrier to a warehouse or temporary stopping point.
Door-to-door. Used when goods need to be delivered directly to a customer.
The type of container, the classification of the shipment, the number of different carriers required, and the distance for delivery all play a role in determining the rate you can get for drayage trucking.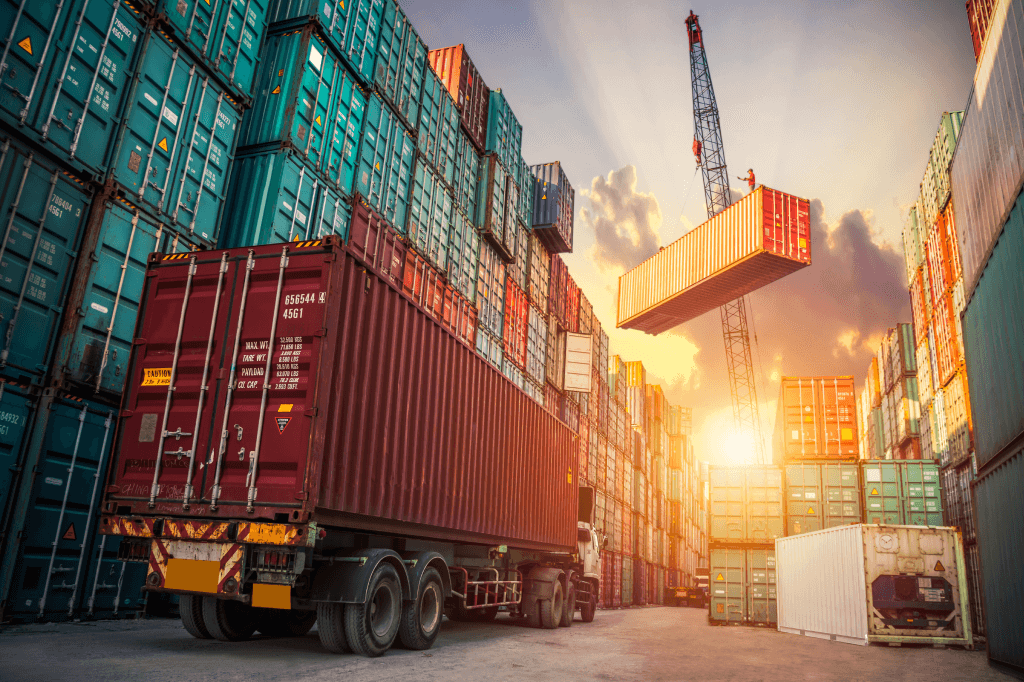 Why is there a shortage of drayage truckers?
The shortage of truck drivers in the U.S. has been growing in recent years. While the pandemic contributed to the issue, the situation has become chronic. Some companies are now being forced to recruit from other countries to fill spots.
In the container shipping industry, intermodal freight transportation is increasing. Total volumes were up nearly 3% in the first quarter this year and some ports have been overwhelmed. For example, the Long Beach and Los Angeles ports have had some of the busiest months in history, more than 90% busier than last year and 60% busier than in 2019. On an average day, some 30 container ships are sitting waiting for drayage truckers to unload their freight and move it between departure and arrival point.
An increase in shipments and consumer demand, coupled with the shortage of drivers has created a crisis in transporting goods. It also creates opportunities for owner-operators and carriers that want to enter the drayage business.
Find and book high-paying drayage loads.
The Truckstop Carrier Load Board lets you find and book quality, high-paying loads.
Vetted brokers post tens of thousands of loads, so you can book with brokers you can trust. You can also see all the load details up front, book a load with just a few clicks, and get a rate confirmation in seconds with the Book It Now feature.
Experience the Truckstop difference. Sign up today.
Schedule a demo.
Find out how our platform gives you the visibility you need to get more done.