How to Become a Freight Broker in Texas (5 Steps)
Find capacity and save time.
Learn how a load board is the all-important first step to starting and growing your freight broker business.
New freight brokers who want to start their business in Texas must be willing to take responsibility for tracking freight, keeping detailed records of all communication with shippers and carriers, and overseeing the legal part of their role in the supply chain.
Texas has more miles of highways and roads than any other state in the U.S. More than 1.2 billion tons of freight move on Texas highways each year. The transportation industry is massive here. One out of every 16 Texas residents works in the trucking industry.
What does a freight broker do?
Freight brokers oversee the transportation of shipments, including finding the right carrier, negotiating a fair price, and keeping the shipper updated on the shipment status.
Much of a freight broker's job involves talking with carriers and shippers and processing paperwork. While freight brokers can work from anywhere with a reliable cellular and Wi-Fi connection, they also need access to a computer and often purchase software to facilitate the movement of goods easier.
Becoming a freight broker in Texas
To get your freight broker license in Texas, you'll need an MC number, FMCSA license, insurance, and surety bond. While it's not required, many brokers benefit from taking a broker course before they go on to apply for a freight broker license with the Federal Motor Carrier Safety Administration (FMCSA).
You can take a broker course from many providers. Choose from online-only, in-person, and home study courses designed to help you learn the basics of the freight brokerage business.
Freight broker courses and programs in Texas
The state of Texas does not require additional education beyond a high school diploma or GED for freight brokers operating in the state. However, working through a freight broker agent training program can help you gain the skills and knowledge you need to succeed as a Texas freight broker.
Courses and programs of study vary in price and duration, of course. There are several options in Texas, including the following:
Freight Movers School: Online and in-person classes for anyone interested in learning more about entering the transportation industry plus resources to help new brokers get licensed in Texas.
Brook Transportation Training Solutions: Online freight broker course with varying levels of knowledge from basic to advanced, including license filing assistance, website templates, and transportation directory.
Atex Freight Broker Training: Online, in-person, or email home study course with support from instructors.
These schools are just examples of educational programs available to future freight brokers in Texas. You have many options, so shop around to find a program to help you reach your goals.
Freight broker licensing and certification steps in Texas
To succeed as a Texas freight broker, you must have the appropriate paperwork filed with several entities. Here are the steps you'll take to become a licensed Texas freight broker.
Complete your freight broker course.
Here, you'll learn skills to help build a successful freight broker business as you negotiate with shippers and carriers, market your business, process paperwork, and work to understand the legal framework of the broker's job within the industry.
Register your business.
If you don't already have a federal Employer Identification Number (EIN) from the IRS, you can apply for one online at no charge. If you decide to form an LLC or corporation for your brokerage, you'll file a Certificate of Formation with the Texas Secretary of State. It's also wise to register your business with the Comptroller of Public Accounts. While the Texas Department of Licensing and Regulation doesn't specifically list freight brokerages as a business type requiring a Texas license, you may be able to register with the state under the Transportation Network Companies section.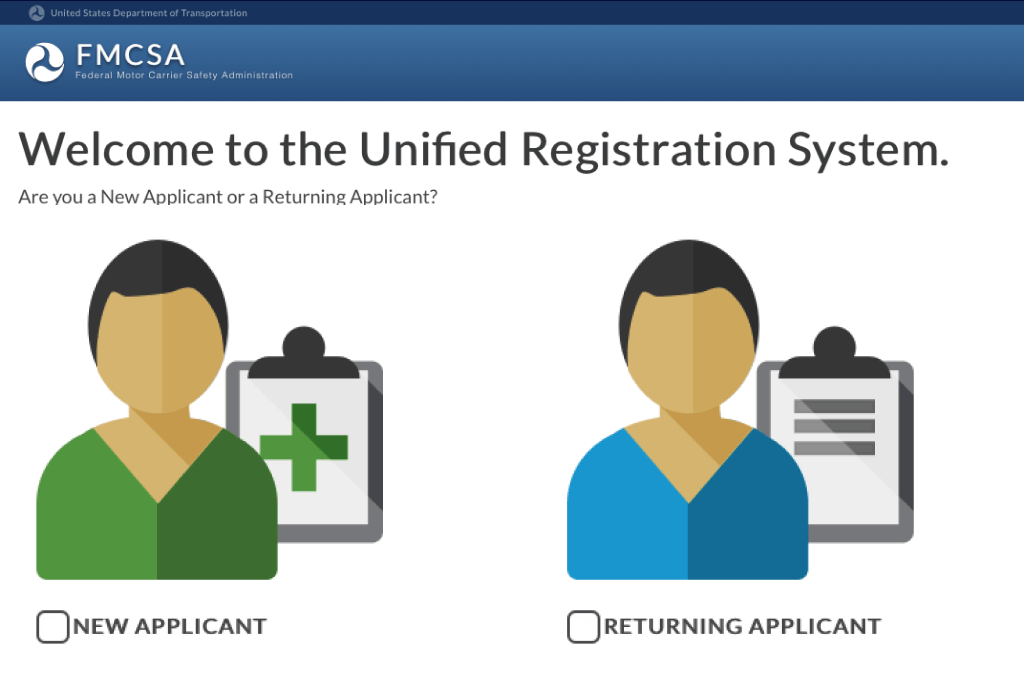 Apply for a USDOT number.
You'll need a USDOT number or operating authority to complete the next step, which you can get by filling out the online forms for the Unified Registration System on the FMCSA website.
Complete your FMCSA license application.
When it's time to apply for your broker license, you'll fill out the required paperwork on the FMCSA site, including the OP-1 Application for Motor Property Carrier and Broker Authority. After the FMCSA evaluates the application, you may receive a Motor Carrier (MC) number. Each operating authority type requires a $300 fee, payable when you submit your application.
Get the right types of insurance.
When you have your MC number, you'll contact your insurance company to work out the appropriate coverage for your freight brokerage business. Expect to purchase property damage, injury, and cargo insurance. Your insurer has 90 days from the day the FMCSA issues your MC number to file proof of insurance on your behalf. If you miss the 90-day deadline, your application will be dismissed.
Apply for your surety bond.
Once your insurance is in place, you can apply for your surety bond. Getting a surety bond involves submitting to a credit check. If your finances are in good shape, you may qualify to pay just 1.25% to 4% of the $75,000 required bond amount. If you have problematic credit, expect to pay 5% to 12% of the $75,000 bond as a yearly premium.
Choose a process agent in each state where you'll operate.
After you get your broker bond, you'll designate a Texas process agent by completing a Designation of Agents for Service of Process form, as required by state law. If you plan to operate in other states, you must hire a process agent in each state and put their contact information in this form.
Getting started as a freight broker in Texas
You can move forward with your freight broker business plan after you are set up with your MC number, FMCSA license, insurance, and bond. It may cost just a few thousand dollars to start out as a freight broker, especially if you can work from home.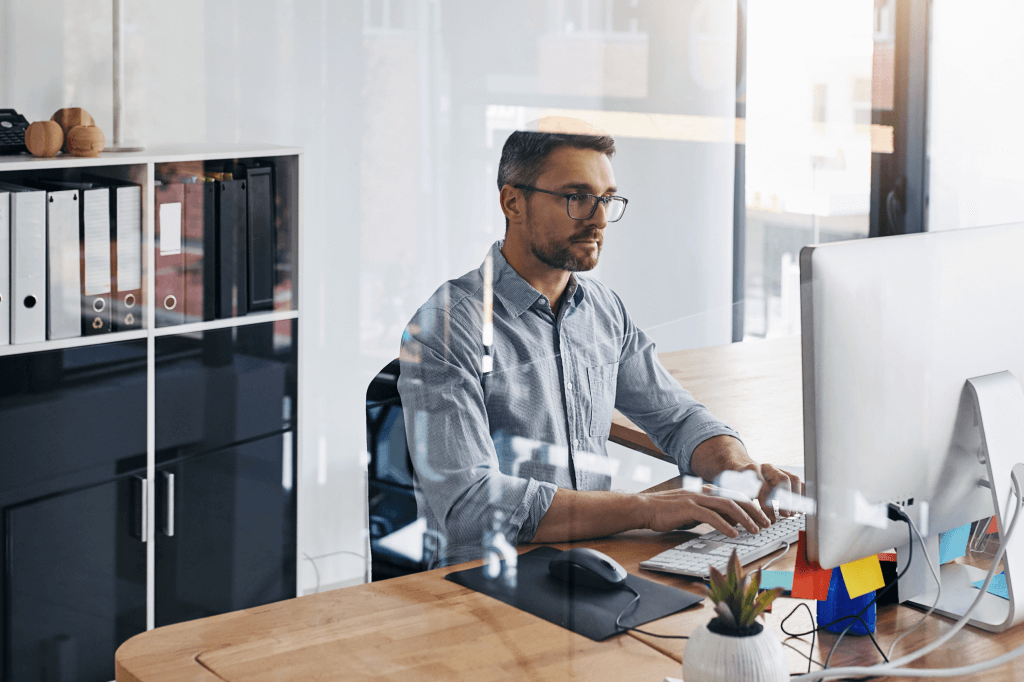 Get the right equipment.
The equipment you use is primarily a matter of personal preference. You will need a quiet place to work that's free of distractions. You may need to participate in video calls, so think about your office area and how your setup facilitates communication with clients.
A high-speed and reliable internet connection is crucial to the success of your broker business. Consider your cell phone plan, as well. Unlimited access to high-speed data and the ability to use your cellular connection as a backup method for accessing the internet are essential.
Freight broker salary expectations in Texas
Freight brokers must fulfill several key requirements before starting a licensed freight brokerage. The good news is that as a licensed broker, you can earn up to $100,000 per year.
Career outlook for Texas freight brokers
If you want to understand how to become a freight broker in Texas, you'll be pleased to learn that the industry is growing, so there's plenty of opportunity for success. In 2020, the U.S. freight brokerage market was valued at $1.164 Billion. Expert analysts predict a compound annual growth rate (CAGR) of 36.2% between 2021 and 2028 for a projected value of $13.78 Billion by 2029.
Find quality carriers and shippers.
One of the significant challenges freight brokers face is finding quality carriers and covering loads. Monitoring carriers, searching trucks and lanes and making quick decisions about rates help move your broker business forward. You may not have some of these connections to keep your business running steadily when you are just starting out.
Truckstop provides access to an online tool to help freight brokers build a strong business. The Truckstop Load Board is an essential tool for brokers, and it can help you start strong as you work to develop your career as a freight broker in Texas. Get started with the load board today.
Schedule a demo.
Find out how our platform gives you the visibility you need to get more done.