Asset-Based Carriers: Are They Right For Your Business?
When you need to get your goods moving, you might wonder whether to work with an asset-based carrier. These carriers offer everything you need throughout your supply chain, from storing and transporting freight to packaging and even inventory control. But like anything else, asset-based carriers are not right for everyone. Let's take a deeper look at what you can expect and the pros and cons.
What is an asset-based carrier?
What is an asset-based carrier, and why would you want to work with one? Think of this type of carrier as a sort of full-service trucking company. Asset-based carriers own their own trucks and equipment, but that's not all. They also own containers and storage facilities. And they typically have a full-service staff that can provide everything you need from the moment your goods are finished, from packaging and storage to inventory control, along with all your shipping and receiving.
Depending on your circumstances, an asset-based carrier may be able to save you money. Because the company owns all the equipment and has an entire full-time staff, there is no need to subcontract any part of the process. You'll work solely with the carrier, who is familiar with their overhead and does not need to charge an additional markup.
Asset-based carriers vs. freight brokers
What's the difference between an asset-based carrier vs. a broker? On the surface, they seem very similar. Both provide full-service transportation for your goods, but the major difference is how the services are provided. While asset-based carriers own and manage everything in-house, freight brokers harness the power of the digital freight network.
A freight brokerage does not own or lease equipment. Instead, the broker acts as an intermediary or middle man, matching shippers who need to move freight with carriers who have the necessary equipment and drivers. As a third-party logistics, or 3PL, company, the broker works with many carriers and subcontractors to meet shippers' needs. This means that you will see some differences between asset-based carriers and freight brokers in several key areas:
Coverage
Asset-based carriers provide their own trucks, making it easy to schedule your shipments. But what happens when you need a truck in Miami tomorrow, and the closest equipment is in New Orleans? A freight brokerage could tap into its network to find you the right carrier type with a truck in Miami, or at least somewhere in South Florida. But an asset-based carrier can only offer the equipment it has, wherever that equipment happens to be. When choosing an asset-based carrier, find out the company's primary coverage areas and overall capacity.
Adaptability
There are two sides to this coin. Asset-based carriers are highly adaptable to changing individual circumstances. For example, if a load needs to be diverted to a different destination, the asset-based carrier can call the driver and ask for the diversion. Since brokers don't own the trucks or directly employ the drivers, the best they can do is ask and try to find a different carrier if the original driver declines.
However, freight brokers tend to be more adaptable to changing market conditions. Because they operate on the digital network, they can quickly scale up or down depending on supply and demand. Asset-based carriers have to physically purchase more equipment, hire more staff when demand rises, and risk being stuck with a surplus when demand goes down.
Carrier quality
Both asset-based carriers and freight brokers tend to offer good quality control. Since asset-based carriers handle everything in-house, they can set their own standards. Freight brokers rely on outside carriers and personnel, so they don't have as much direct control. However, a good freight broker stays on top of everything happening with the carriers they contract and will cancel a contract if the carrier isn't performing up to the broker's standards.
Accountability
Both freight brokers and asset-based carriers are accountable to their clients. But it can be harder for asset-based carriers to hide if something goes wrong since their logo is splashed all over their trucks and equipment. Still, if you work with a reputable freight broker, they will generally step up to make things right.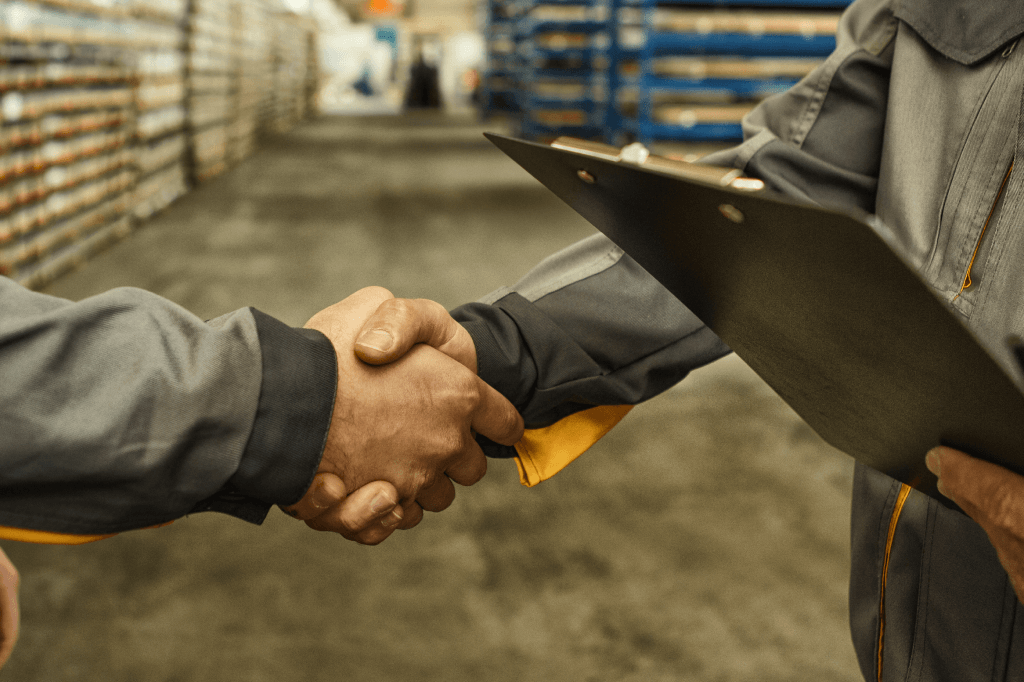 Cost
Pricing tends to be more straightforward and often less expensive with asset-based carriers. Without any third parties involved, there is typically less markup. And since they own the equipment and employ the staff, they can give firm quotes that take all their expenses into account.
Freight brokers work with many carriers that set their own charges, plus the broker makes money by adding a markup. This can make it more challenging to get a firm quote, and it can sometimes mean higher prices.
Benefits of working with asset-based carriers
While both freight brokers and asset-based carriers can be highly valuable, working with an asset-based carrier offers substantial benefits worth considering. The biggest advantages include, but are not limited to:
Service and price consistency. With an asset-based carrier, you know what to expect. The company controls the entire process, which means that you can generally count on consistent, reliable service. Pricing also tends to be more consistent since the carrier handles everything in-house. You won't need to worry that the nearest available truck will cost more than you're used to paying.
Intermodal transport options. Intermodal transport means moving freight by both truck and rail. Large asset-based carriers that own containers often offer one-stop intermodal transport options. This can save you both time and hassle over contracting your transportation needs with a rail freight company and a trucking company separately.
Drop and hook transport options. In drop and hook shipping, the driver drops off a trailer and picks up another one. This allows you to load and unload at your leisure without scheduling time for drivers to sit around during unloading. Asset-based carriers with many trailers can offer this service, but it can be more difficult for freight brokers whose carrier partners typically want to keep their equipment moving.
Challenges of working with asset-based carriers
Of course, asset-based carriers also come with their own challenges. Make sure you consider these potential issues when deciding whether to work with an asset-based carrier.
Limited capacity and coverage. While freight brokers utilize diverse carrier networks, asset-based carriers are limited to the equipment they own. When demand surges, they can't easily add capacity. And if their equipment doesn't happen to be near where you need a load picked up, the logistics could become problematic.
Maintaining quality across brokered loads. Although asset-based carriers generally use their own equipment, they may choose to broker out some of their loads to other carriers during surges in demand. When this happens, the asset-based carrier no longer has direct control over quality.
Greater financial risk. Asset-based carriers have a great deal of financial risk. Owning everything from trucks to containers to warehouses requires a vast outlay of capital. When demand slows down, they still have significant bills to pay. This means that there is always a risk of the company going bankrupt or shutting down altogether.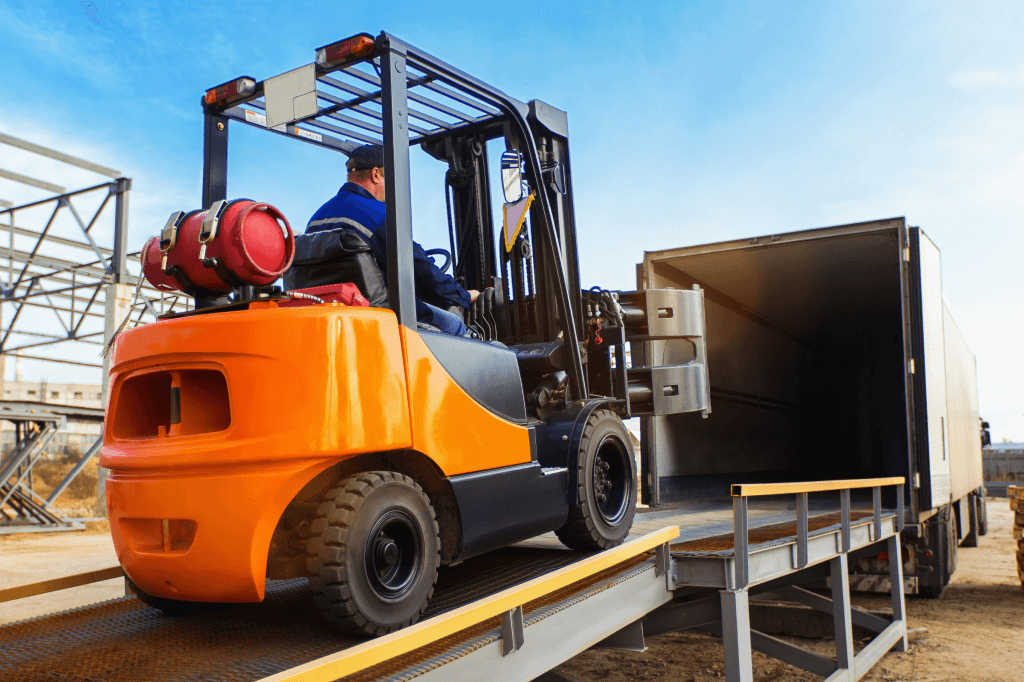 Source capacity and ship loads faster
Asset-based carriers can be a valuable resource for many shippers. But because there are some challenges, it often makes sense for shippers to diversify. Even if you are primarily working with an asset-based carrier, having a relationship with one or more freight brokers and having access to a marketplace of carriers, can add flexibility and help to ensure that your shipments always get where they need to go.
The Truckstop Shipper Load Board can help you find trusted, fully vetted carriers and brokers who are ready to transport your goods, no matter where they are going or what type of equipment you require. You'll also find a variety of tools designed to help you negotiate shipping rates and review the carriers you are considering using. Sign up today!
Schedule a demo.
Find out how our platform gives you the visibility you need to get more done.