3PL Brokerage vs. Freight Brokerage: Which is Best?
It can be easy to confuse a 3PL brokerage with a freight brokerage. Sometimes people even combine the terms and refer to a "3PL freight brokerage." Both types of companies assist shippers with getting their goods to customers, but there are some significant differences.
So what is a 3PL brokerage, and how does it compare to freight brokerage? Here's everything you need to know.
What is a 3PL broker?
A 3PL broker is a third-party logistics provider that provides not only freight brokerage service but also a wide range of other services for shippers. Think of the entire logistics chain from when a customer places an order until that customer receives the requested goods. The order has to be logged. The items must be pulled from the warehouse shelves and packed into a box. Connecting with a carrier to transport the goods — which is what a freight broker does — is just one small part of the equation.
So what is a 3PL brokerage? It is a third-party logistics brokerage that handles all parts of the process of fulfilling an order from the time it comes in until the items are delivered.
What does a 3PL broker do?
According to the basic 3PL brokerage definition above, a 3rd party logistics brokerage manages the logistics of fulfilling customer orders. These responsibilities include such tasks as:
Inventory management
Order fulfillment
Picking and packing
Warehousing items
Transporting goods (generally outsourced to a trucking company)
Consolidating less-than-truckload (LTL) shipments
Clearing products through customs
Using data collection and analysis to streamline logistics
What is the difference between 3PL and freight brokers?
Freight brokers focus on the transportation aspect of the logistics chain. They connect shippers with carriers to transport their goods. Freight brokers don't handle goods directly, but they do serve as the point of contact between the shipper and the carrier, monitoring shipments, facilitating communication, and handling any issues that arise.
3PL brokers do all that and more. They actually take control of the entire process that occurs after an order is placed, as well as helping shippers meet their warehousing and inventory management needs.
When thinking of a 3PL vs. freight broker, it can help to consider the example of a family farm. A freight broker connects you with carriers that can transport your milk, eggs, and other products to the grocery store. A 3PL broker also offers that service. But in addition, the 3PL can use technology to assess and improve your processes, store gallons of milk in its own warehouses, and even let you know when your egg supply is low. When a supermarket places an order, the 3PL can manage the entire order, from pulling items off the shelf to packaging them and making delivery arrangements.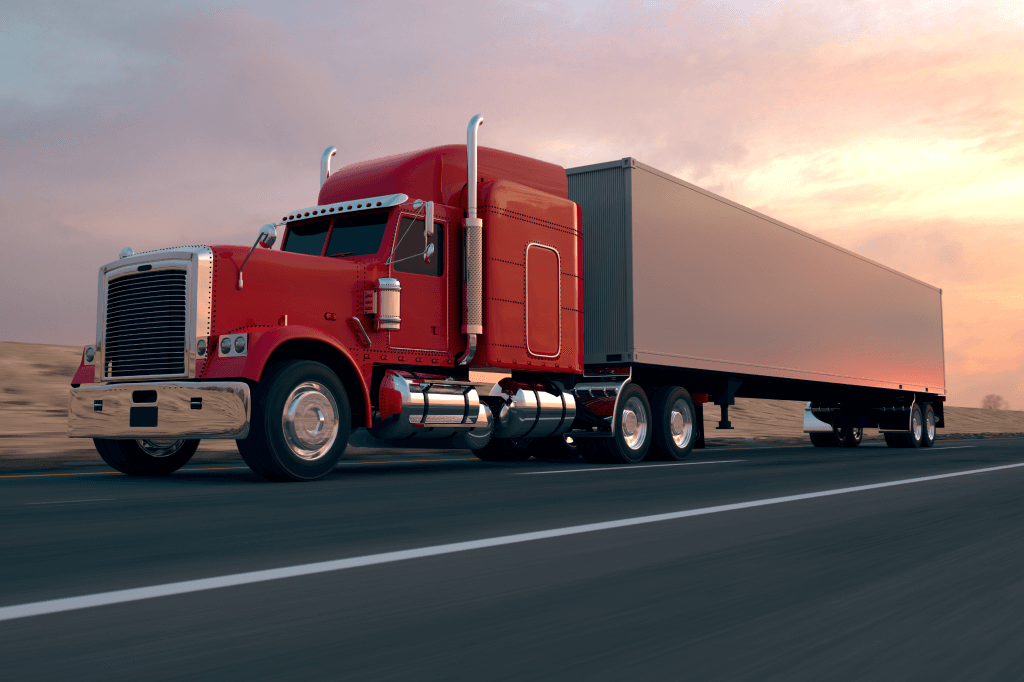 Advantages of a 3PL provider
Working with a 3PL provider offers quite a few advantages for your business. These include the following.
A vast network of resources
Good 3PL brokers have built up a vast network of resources over time. They have access to experts in every segment of the logistics chain, and they can leverage those relationships to create the most streamlined processes for each stage of your fulfillment cycle. You don't need to be an expert in everything when you turn over control to a trusted 3PL.
Knowledge and experience
The logistics chain is a 3PL broker's core business. That means you will be working with someone who has extensive knowledge and experience in all the granular details that might not occur to you. They are experts in international economic regulations, import and export laws, documentation, and more. Their experience can help ensure your shipments don't get bogged down by red tape.
Focus on what you do best
Shipping can be a full-time job, but it's not what your business does best. Outsourcing the details of order fulfillment, inventory management, and more allows you to keep your focus on making your products the best they can be. You won't need to tie up your resources to figure out the shipping logistics.
Dramatic cost savings
Working with a 3PL brokerage can help you see dramatic savings in your overhead expenses. A 3PL has existing relationships with a vast range of companies in the logistics industry and tends to deal in volume. This means that 3PLs can often negotiate discounts that would be entirely unavailable to you as a lone company. In addition, a 3PL can keep your costs down by providing transportation, warehouses, technology, and even staff members that would otherwise require you to make pricey investments.
Improved scalability and flexibility
Perhaps you're in a seasonal business. Or maybe you've simply learned from the global pandemic that even the best business forecasting can't predict everything. Regardless of the reasons, you might experience business fluctuations that make you hesitant to invest in the resources you would need to handle a period of growth, as they could quickly become underutilized during a downturn. Working with a 3PL brokerage helps you manage this uncertainty. You can upscale as needed during a surge and then scale back down when business slows.
Streamlined growth and expansion
Moving into a new market or a new product line carries a significant amount of risk. Perhaps you need to invest in new warehouses, labor, and equipment. Add becoming an expert in a new logistics chain to the list, and the necessary investments could be prohibitive. With a 3PL, you already have access to the people and processes you need to expand without making significant new investments.
Ongoing optimization
One of the biggest benefits of working with a 3PL brokerage is that they are always using the latest technology to collect and analyze data. They understand what's working and what still needs improvement. Plus, they have the tools and resources to quickly make adjustments. Continuous tweaking means your logistics chain keeps getting better, faster, and more streamlined. These changes translate into higher profits, lower wait times, and happier customers.
Enhanced customer satisfaction
Ultimately, leaning on the expertise of a 3PL brokerage can help you boost customer satisfaction. You'll see better customer service, improved response times, and more accurate, timely deliveries — all of which can boost brand loyalty.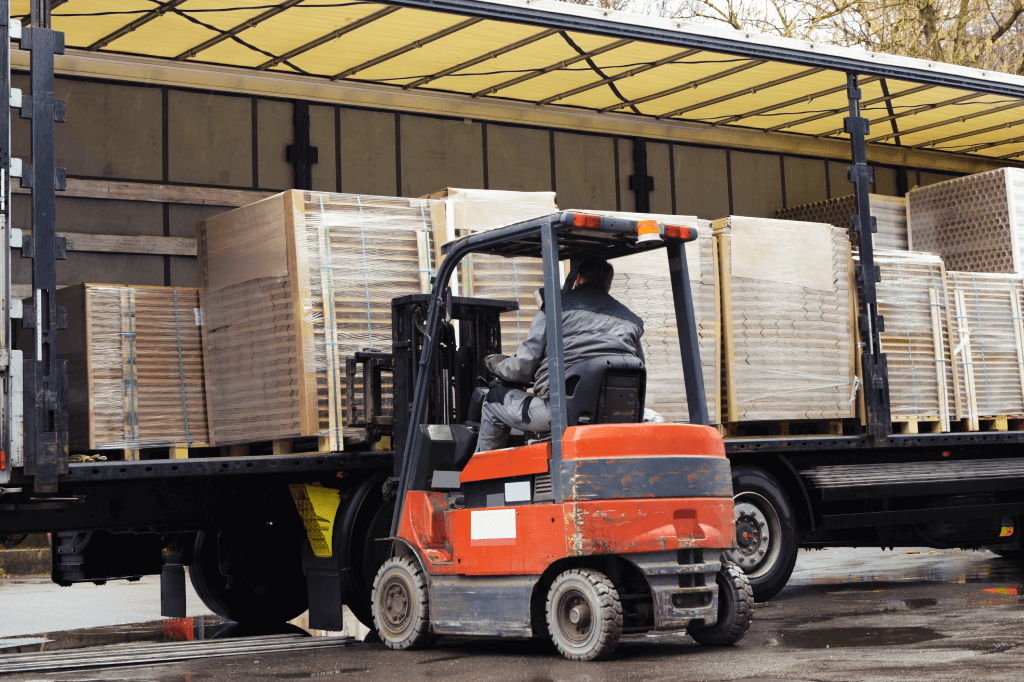 Disadvantages of a 3PL provider
Of course, like anything else, working with a 3PL provider is not right for all businesses. Here are some potential disadvantages.
Lack of control
If you like to maintain control of your entire business, a 3PL freight brokerage may not be right for you. Plus, it's your company name on the line if anything goes wrong. You can overcome these challenges by choosing a highly rated 3PL provider with excellent customer reviews. Still, those who prefer to be in control of everything, including fulfillment, may be uncomfortable with the process.
Upfront costs
Most companies will save money over time when utilizing a 3PL, but for new businesses or those with limited cash flow, the upfront costs can seem overwhelming. You will also need to determine whether you have enough orders and require enough storage space for a 3PL provider to make sense.
Specialized business considerations
If your products have complex storage and transportation needs or if your industry is highly regulated, you will need to choose your 3PL provider carefully. These companies generally work with hundreds or thousands of businesses, and they may not have either the time or the specialized knowledge that your organization requires. You may prefer to keep your logistics in-house, or you might choose to search for a 3PL that has specific knowledge and experience in your industry.
Not developing your own logistics skills
There may come a time in the future when you want to bring your logistics in-house. However, if you haven't developed those skills from the beginning when your business was small, it can be extremely challenging to take over the management of a large and complex logistics chain. Even if you choose to go with a 3PL, it is well worth spending some time learning what they're doing and how it all works.
What to look for in a 3PL brokerage
If you've decided that a 3PL brokerage makes sense, the next step is to choose the one that is right for you. Here are some things to look for:
Compatibility: The right 3PL for you makes you feel comfortable. The company has similar values and corporate culture to your own. They take the time to understand your needs and are interested in building a true partnership.
Industry knowledge: If you are in a highly specialized industry, it's vital you choose a 3PL with experience in your specific industry. No matter what type of business you're in, select a 3PL that has at least some familiarity with it. The more the company understands about your business, the more useful it can be.
Various capabilities: Strong 3PLs offer a customizable menu of service options. There may be things that you don't need now but will need as your business grows. Even if your company is small, it's worth choosing a 3PL that can help you scale when the time comes. This decision can help ensure you won't need to change providers down the road.
Advanced technology: Data collection and analysis are crucial to streamlining your logistics, especially as your business grows. Look for a provider that stays up-to-date with the latest tools and technologies, including when and how to apply them.
Scalability: You'll want a provider that knows how to help you scale up when needed and then downsize when business slows. A 3PL should be comfortable balancing resources across multiple customers, moving them as required to meet everyone's current and future needs.
Options: A strong 3PL has numerous strategies to help businesses streamline and optimize their processes. The provider should be able to provide a list of options along with their pros and cons, consistently updating those options as your business evolves.
Ongoing improvement: The right 3PL for you is committed to providing top-quality service. They constantly strive to improve internally and help their customers achieve better success.
Geographical diversity: Strong 3PLs understand the essential role that physical locations play in the logistics chain. They can help you decide where to locate your distribution centers, both initially and as you expand into new markets.
Proven track record: You'll want a financially stable 3PL brokerage with positive customer reviews. Look for a track record of success and a proven commitment to investing and upgrading as needed.
Which option is best for you?
Whether you choose a 3PL brokerage or a freight brokerage depends entirely on your unique business needs. If you have a small company with limited orders or a large company with a strong in-house logistics team, you might find that a freight broker is the right choice. If you need help with order fulfillment, such as warehousing, packing, and picking, a 3PL is generally the better option. A 3PL can also be beneficial if you have a complex logistics chain.
Take the first step towards streamlining your shipments by visiting the Truckstop Load Board for Shippers.
Schedule a demo.
Find out how our platform gives you the visibility you need to get more done.