If you're self-employed, there are many tax breaks for truck drivers that can save you valuable money at tax time. You'll need to keep good records throughout the year so you can prove your trucker tax deductions. But exactly what tax deductions can a truck driver claim, and which drivers are eligible? Let's take a deep dive into truck driver tax deductions and truck driver tax credits. Note that everyone's situation is different, so you should always get individual advice from your own tax professional.
There's a better way to find loads.
Demo the Truckstop Load Board and see how easy it is to find the right loads fast.
Who can claim trucker tax deductions?
Until a couple of years ago, some truck driver tax deductions were available to everyone. But now, due to changes in the tax code, only those who are self-employed can claim truck driver expenses on their taxes. This means you must be an owner-operator or a contract driver, rather than a company driver, to be eligible.
You can tell whether you qualify by looking at what type of tax documents you get at the end of the year. If you get a W-2, you're a company driver and do not qualify. If you get one or more 1099s, congratulations! You can claim all available tax deductions for truck drivers.
19 truck driver tax deductions that will save you money
So you've looked at your tax documents and found out you're eligible. But exactly what business expenses can truck drivers claim on tax returns? Here's a look at the available truck drivers tax write-offs. Remember, you must provide receipts or other documentation to back up your claims.
Insurance premiums
You can deduct the cost of business-related insurance as a business expense. This could include commercial auto liability, property damage insurance, and even business interruption or loss of cargo insurance. If you pay for your own health insurance, you can also deduct that, but not as a business expense. There's a separate place on your tax return for health insurance.
Association dues
If you're part of a union or other trucking association, you can deduct your membership fees or dues. Just remember that to qualify, it must be a group that is directly related to being a truck driver.
Cell phone plans
If you have a separate cell line that you use just for work, you can deduct the entire cost of the plan. If you use it for both personal and business reasons, you'll have to figure out what percentage of the time you use it for each purpose. You can deduct the portion that's work-related.
Personal electronic devices
Like your cell phone plan, you can deduct the full cost of any phone, laptop, tablet, or other electronic device that you use only for work. If you use it for both business and personal reasons, you can deduct the portion related to work. So if your new laptop cost $1,000 and you use it for work 50% of the time, you can deduct $500.
Education
If you pay for truck driver school or other training to maintain your CDL license, you can deduct it. Other education may be tax deductible too, as long as it's directly related to your trucking career. As a self-employed trucker, this might include business courses to help you learn to better manage your small business.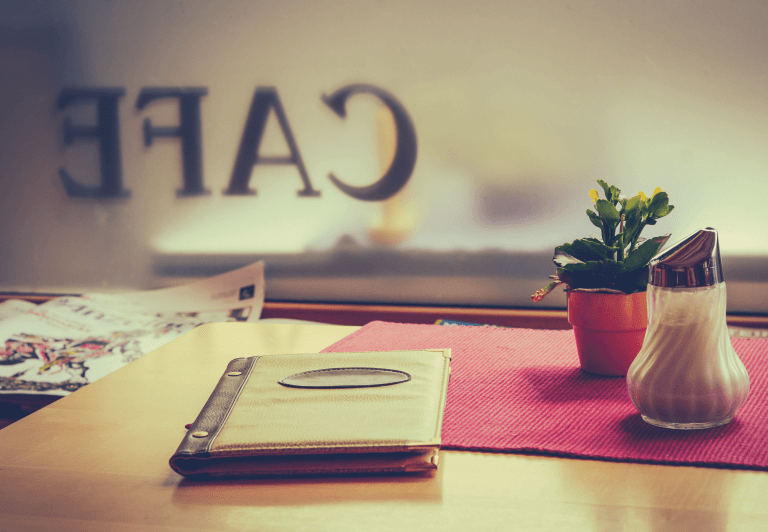 Meal expenses
This deduction only applies to drivers who are away from home long enough to need a rest break. If you drive locally, you probably don't qualify. But if you drive regionally or long-haul, you probably do. Drivers who are subject to "hours of service" regulations can claim 80% of meals purchased on the road. You can either keep all your meal receipts and claim your actual expenses, or you can use the per diem method. With this method, you simply claim a set amount per day, which varies by location. The IRS uses the official General Services Administration (GSA) per diem rates. Be sure to look up the rates for each state and city on your trip. You'll need to follow all the relevant IRS rules.
Medical expenses
If you're required to get regular medical fitness exams as part of your work, you can deduct the cost as a business expense. Any medical exams or treatments that are not directly work-related are only deductible as personal expenses, not business. You can only claim them if you itemize deductions rather than taking the standard deduction.
Business clothing
This category includes any clothing or safety gear that you have to buy for work, like a company logo shirt, a back brace, steel-toed boots, or safety goggles. Regular everyday clothing does not qualify, even if you wear it while driving.
Dispatch fees
If you pay dispatch fees for your loads, you can claim them as a business expense. Just make sure to track them throughout the year.
Licensing fees
If your state or local government requires you to get a business license, you can deduct that cost. You can also deduct the cost for your CDL license and any other licenses required to conduct your business.
Load expenses
These expenses include any specialized items you buy to help safely carry your loads. Examples include chains, locks, straps, and even wide-load flags.
Tools and equipment
If you're like most truckers, you probably carry a tool kit in your truck. Things like hammers, wrenches, pliers, tire irons, and even electrical tape are all deductible.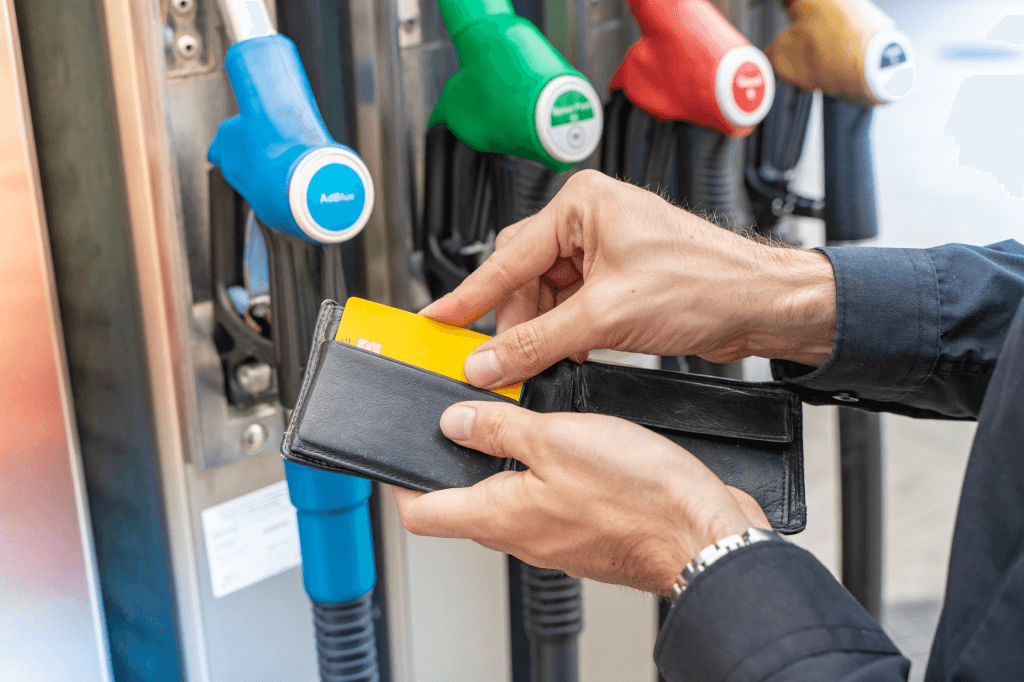 Fuel and travel costs
You probably already know that separately from your annual taxes, you're required to file quarterly International Fuel Tax Agreement (IFTA) reports. But did you know that the fuel taxes you pay, along with the rest of your fuel costs from the road, are deductible at tax time? If you use a TMS such as Truckstop's ITS Dispatch to help with your IFTA reporting, you'll already have all your fuel tax information at your fingertips when it's time to file your income taxes.
You can also claim related travel expenses, such as tolls and parking fees, as long as they are part of your work. And if you're away from home for work overnight, you can even claim hotel costs. Note that for truckers, there is no per diem for lodging. You'll have to keep receipts and claim your actual expenses.
Office expenses
As a self-employed trucker, you likely incur some traditional office expenses while running your business. These include things like postage, photocopying, faxes, accounting software, calculators, and even pens.
Subscriptions
Do you subscribe to any magazines or websites focused on the trucking business? If so, you can deduct the full cost of those subscriptions.
Occupational and excise taxes
If you pay these taxes during the course of the year, you can deduct them at tax time. Remember to keep records showing what you paid.
Truck repairs and maintenance
Since your truck is considered a qualified, non-personal-use vehicle, you can deduct 100% of all the costs to repair and maintain. This includes tires or getting your vehicle washed. Additional vehicle expenses include depreciation, as well as loan interest if you financed the purchase. While some industries offer a standard mileage deduction, in the trucking industry you must deduct your actual costs.
Sleeper berth expenses
In addition to claiming any hotel nights you pay for while on the road, you can also claim the expenses associated with setting up your sleeper berth. Items that fall into this category include a mini-fridge, coffee maker, curtains, bedding, food storage containers, and even first aid supplies.
Non-trucking tax credits
Although these are not specific to the trucking business, you may also qualify for additional tax credits. In some cases, these are refundable. If the credit is bigger than the total tax you owe, you'll get the difference back as a refund.
Examples include, but are not limited to:
Child and dependent care credit. This is for those who pay childcare expenses for someone under age 13, or who are responsible for someone of any age who is unable to care for themselves.
Earned income tax credit. This credit is designed to offset the cost of Social Security taxes. It's available to adults whose income falls below a certain threshold (based on filing status).
Educational credits. If you're taking classes, you might qualify for one or both of the tax credits offered to students.
Note that each tax credit has different eligibility requirements, including income level. Things change from year to year, so if you meet the basic eligibility criteria (such as being a parent for the child and dependent care credit), it makes sense to apply even if you're not sure you qualify.
Non-deductible truck driver expenses
It's important to remember that if you're a company driver who receives a W-2, you cannot deduct truck driver expenses at all. If you're self-employed and receive one or more 1099s, you can deduct most expenses, but not everything. In particular, these items are non-deductible:
Reimbursed expenses. If someone else, such as the carrier you're contracted with, pays you back for your expenses, you can't then claim them on your taxes.
Home or personal cell phone. If you have a landline at home, or you carry a personal cell phone along with your business cell, you can't deduct those costs. Only costs that are part of doing business qualify.
Commuting expenses. You can't count mileage for your drives between home and the location where you regularly start your trips.
Local route meals. When you're driving local routes in your home area, you can't deduct your daily meals.
Everyday clothing. Even if you wear it exclusively when driving your truck, everyday clothing such as jeans and T-shirts cannot be deducted.
Personal trips. Even if you decide to drive your truck, you can't deduct any expenses for a personal trip. You must be actively working for tax deductions to apply.
Use a TMS to simplify tax reporting.
Filing self-employment taxes is complicated. Unless you happen to be a tax pro, it's best to use either a tax professional or a high-quality online solution that will take you step-by-step through your filing. But you'll still need to know your numbers and report everything accurately.
A transportation management system (TMS), like Truckstop ITS Dispatch, simplifies and streamlines your logistics throughout the year. And at tax time, you'll have access to the detailed records and reports you need to accurately file your taxes and claim the deductions you are owed. See for yourself in our self-guided tour.