7 Things to Know About Being an Independent Truck Driver
For many truckers, the phrase "independent truck driver" means freedom. There is no denying that being your own boss and having control over your schedule are powerful reasons to get into independent trucking. But you'll also be an independent contractor. Truck driver contractors need to be good at business and driving since they are responsible for all their business operations, too. Here are some things you should know.
What is an independent truck driver?
Independent truckers are in the same general family as owner-operators or lease contractors, but there are some important differences. Unlike a lease contractor, you'll buy or lease your vehicle from a third party rather than the carrier you contract with. But unlike an owner-operator, you won't operate under your own DOT authority. In most cases, you won't need to worry about fuel taxes, permits, or load insurance, since those are typically handled by the carrier.
As an independent truck driver, you will contract with one or more trucking companies or owner-operators under their DOT authority. You will generally have the freedom to choose your loads and manage your own time. You'll also be responsible for running your own business.
What's the difference between being an independent truck driver and an employee?
While independent truckers are somewhat similar to owner-operators and lease contractors, they are worlds apart from employee drivers. Company drivers are employees of a specific carrier. They drive a company truck, take the loads they are assigned, and get paid either by the mile or by the hour. The company typically manages expenses like fuel and maintenance, and many carriers guarantee a minimum weekly salary. It can be a great choice for drivers with specific needs, such as a family at home that relies on a certain amount of money each week. But employees tend to make less money and have less control over their schedules than independent truck drivers.
Being an independent truck driver requires a certain entrepreneurial spirit. You need to be willing to take some risks in exchange for potentially greater rewards. With grit, determination, and a bit of business savvy, an independent truck driver might be able to make more money, get more desirable routes, and spend more time at home than a typical company employee. Which is right for you depends on your individual needs and lifestyle goals, as well as your business skills.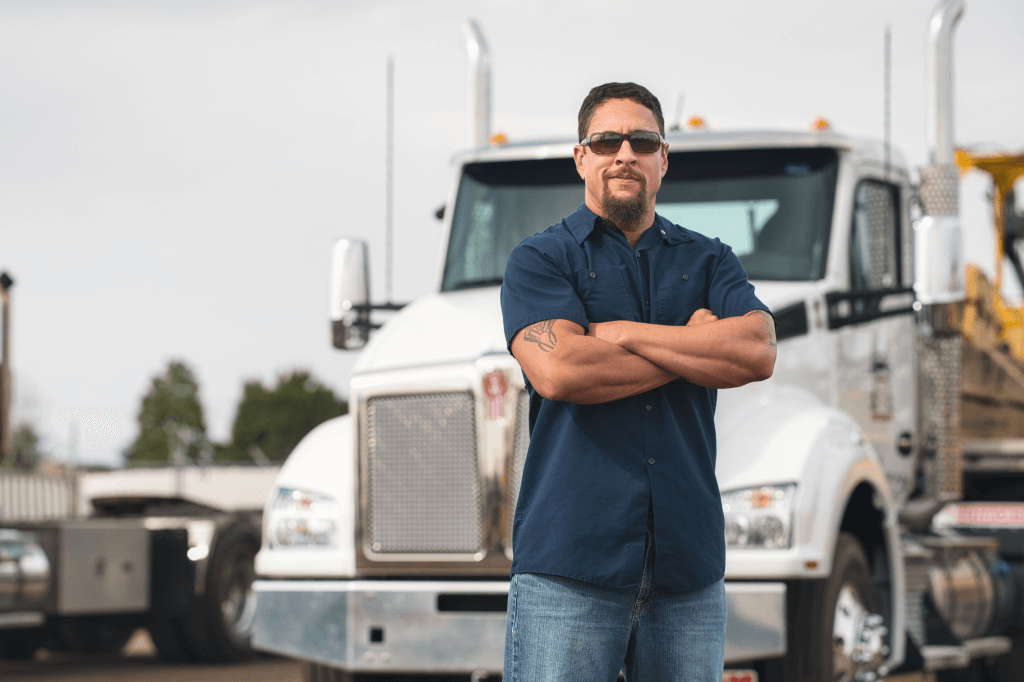 How much do independent truck drivers make?
As an independent trucker, you'll largely determine your own income based on the loads you choose and how you organize your schedule. In general, though, independent truck drivers make more than company employees and less than owner-operators. You won't need to worry about the salary caps that many company drivers and lease contractors face.
However, since you're contracted with a company, you might not have all the same choices for making extra money as an owner-operator (depending on the details of your contract). On the other hand, you also won't have as many regulatory burdens as owner-operators do.
Key things to consider before becoming an independent trucker
Becoming an independent trucker has its own unique pros and cons that set it apart from any other type of job in the trucking business, including company employee, lease contractor, and owner-operator. Before you decide what's right for you, take a moment to think through these key considerations.
Advantages
Benefits to becoming an independent truck driver include:
Freedom. You don't answer to a boss, and you can control your own freight and scheduling, from local routes to over the road hauls, all without the red tape that owner-operators deal with.
Your own equipment. You won't be stuck with the truck your employer assigns to you. Whether you want a more comfortable seat, the latest technology, or specific decals, you get to choose the equipment you want.
Vacation time. Company drivers have to follow the rules when it comes to taking time off. As an independent contractor, you can take off whenever you can afford it.
Earning potential. In many cases, you can make more as an independent trucker than as a company driver.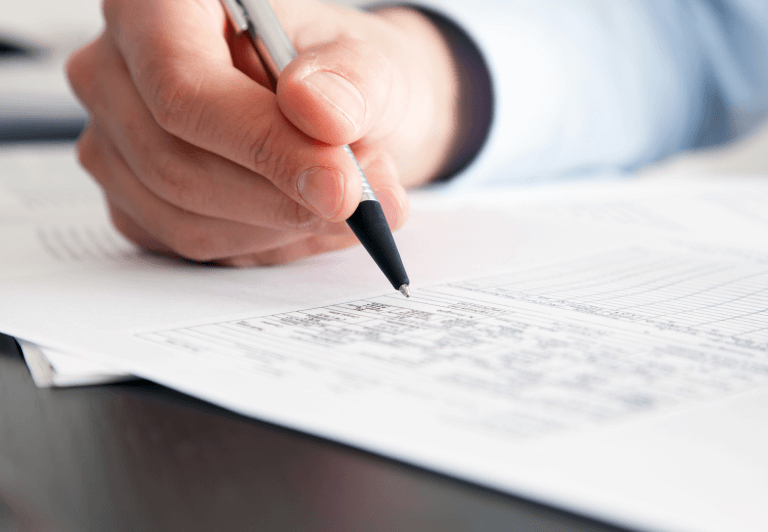 Responsibilities
Of course, nothing in life is perfect. Before you decide to go independent, make sure you're ready for all the responsibilities you'll need to take on. These include:
Authority
Unlike an owner-operator, independent truckers typically operate under their contract company's authority. Running under your own authority would provide even more freedom to find loads anywhere.
Insurance
As a contractor, you'll need to take care of your own insurance needs. These include truck insurance, health insurance and possibly business insurance. Load insurance may be covered by the carrier, so be sure to ask.
Paperwork
The good news is that since you're an independent contractor, you'll be able to write off certain expenses on your taxes. The bad news is that taking advantage of these deductions means keeping detailed records and receipts. You'll also need to track your mileage, log your hours, and make sure you're complying with all federal, state, and local laws and regulations.
Cash flow
Many company drivers receive a minimum weekly salary, but independent truckers do not. You'll need to be good at reducing costs, saving money, and managing your cash flow, since your more profitable months will need to cover any downturns you face.
Expenses
As an independent trucker driving your own equipment, you can't expect the company you contract with to cover your expenses. You'll need to make sure you can cover any expenses that your contracted carrier does not, as well as unexpected delays which could result when you get paid.
Contracts
Independent truck drivers contract with one or more trucking companies or owner-operators. But you're responsible for finding those contracts and choosing your loads. Some of the most common places to find contracts include:
Load brokers. A load broker serves as a go-between, matching drivers with loads. This can be a good way to find contracts, but be aware of the fees they charge so you can build them into your rates and budget. You'll also need to be a strong negotiator and willing to put in the time required to make a deal.
Overflow loads. In some cases, you can pick up overflow loads when local trucking companies have more work than their drivers can handle.
Risks
The biggest risks you'll face as an independent trucker fall into two categories: paperwork and finances. If you don't keep the right records, you won't be able to deduct your expenses on your taxes. If you don't do a good job with negotiating contracts and get everything in writing, you might not get paid what you need. And if you aren't excellent at managing your cash flow, you could face times when you have trouble covering expenses.
Find and book high-paying loads
Are you an independent trucker interested in finding high-paying loads? The Truckstop Load Board lets you find quality loads, compare rate data, and build relationships with partners over time. Experience the Truckstop difference with a free demo of our load board today.
Schedule a demo.
Find out how our platform gives you the visibility you need to get more done.