Hazmat Load Rates: A Guide for Carriers
More than three billion tons of hazardous materials are shipped every year in the U.S. This includes potentially dangerous goods such as gasoline or gunpowder, but it also includes many things consumers might not think of as hazardous, such as batteries, paint, or bleach.
Carriers must have the proper equipment to ship these goods safely and ensure their drivers are trained. Drivers must also have a valid Hazmat endorsement to transport hazardous materials.
Hazmat load rates are generally higher than regular freight, so transporting hazardous loads can be lucrative for carriers.
What is hazmat shipping?
Hazmat shipping is the transportation of goods designated as hazardous by the Federal Motor Carrier Safety Administration (FMCSA). FMCSA details nine different classifications of hazardous goods.
Class 1: Explosives, such as ammunition or gunpowder
Class 2: Gases, such as spray paints or bathroom cleaners
Class 3: Flammable liquids and combustible liquids, such as gasoline, lighter fluid, or nail polish
Class 4: Flammable solids, spontaneously combustible, and anything dangerous when wet, such as coal, matches, and certain types of batteries)
Class 5: Oxidizers and organic peroxides, such as bleach, hydrogen peroxide, or fertilizer
Class 6: Poisons, toxic, or infectious substances, such as pesticides or blood samples
Class 7: Radioactive materials, such as medical isotopes or X-ray machines
Class 8: Corrosives, such as paint or drain cleaner
Class 9: Miscellaneous, such as lithium-ion batteries or dry ice
Hazmat shipping applies to interstate, intrastate, and cross-border transportation for hazardous materials within FMCSA's classifications. The U.S. Department of Transportation (US DOT) requires carriers to be trained and certified to move dangerous materials.
What is a Hazmat endorsement?
A Hazmat endorsement is required for drivers with a Commercial Driver's License (CDL) before they can haul hazardous materials. It certifies that drivers and carriers have been trained properly on the handling and transportation of hazmat materials.
Drivers must pass a background check — the Hazmat Endorsement Threat Assessment Program — and a written exam before being granted the endorsement to haul Hazmat loads.
Both CDLs and Hazmat endorsements are issued at the state level through the Department of Motor Vehicles (DMV) once the screening has been completed and the test has been passed.
Hazmat endorsement usually means more pay.
Because it takes special expertise and training to transmit hazardous goods safely, drivers with Hazmat endorsements usually get paid at a higher rate.
Many carriers provide bonus rates or per-mile incentives for drivers carrying Hazmat goods.
The Bureau of Labor Statistics shows that the median pay for all truck drivers in 2021 was $48,310, while Glassdoor reports an average base pay for Hazmat drivers of $63,234 per year. Many drivers earn even higher salaries, well into the six-figure range.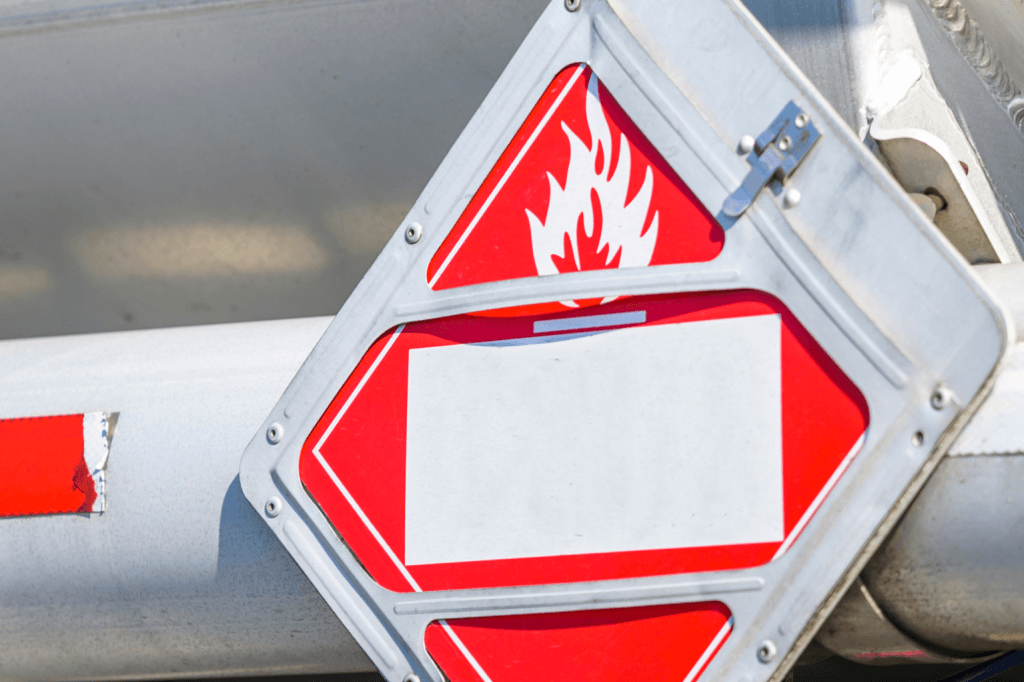 Responsibilities of hazmat carriers
One of the reasons why Hazmat carriers can charge higher rates is because hazardous materials require special handling. Carriers must correctly classify hazardous materials and ensure it is packaged and appropriately marked. This includes:
Determining the specific classification
Using the proper shipping designations
Ensuring the proper I.D. numbers and warning labels are used
Ensuring proper packaging and marking for safety and transport
Training employees in safe handling and transportation
While shippers use a Safety Data Sheet (SDS) to define the specifications of the hazardous material and any specific handling instructions, carriers are ultimately responsible for ensuring the designations are accurate before shipping.
Carriers and drivers have to go well beyond the responsibilities of general freight handling. These duties often include:
Preparing and having the right paperwork
Marking vehicles and placing placards
Loading and unloading
Proper equipment for transportation
Blocking and bracing
Incident reports
Security plan
Hazardous Materials Safety Permit (HMSP)
While drivers need the Hazmat endorsement, carriers are also required by the FMCSA to obtain a Hazardous Materials Safety Permit (HMSP) before transporting many types of hazardous material, such as:
Radioactive materials
Explosives
Toxic by inhalation in certain hazard zones
Methane
The HMSP must be renewed every two years.
Insurance for transporting hazardous materials
Carriers will also need to ensure their insurance covers the transportation of hazardous materials. Due to the increased risk of carrying dangerous materials, carriers will want a special policy or rider on their current insurance policies to ensure they are covered in case of an accident.
Carriers hauling hazardous loads are required to maintain a minimum of $5 million in Hazmat insurance coverage. Many carriers also have excess liability that provides additional coverage for claims above policy limits.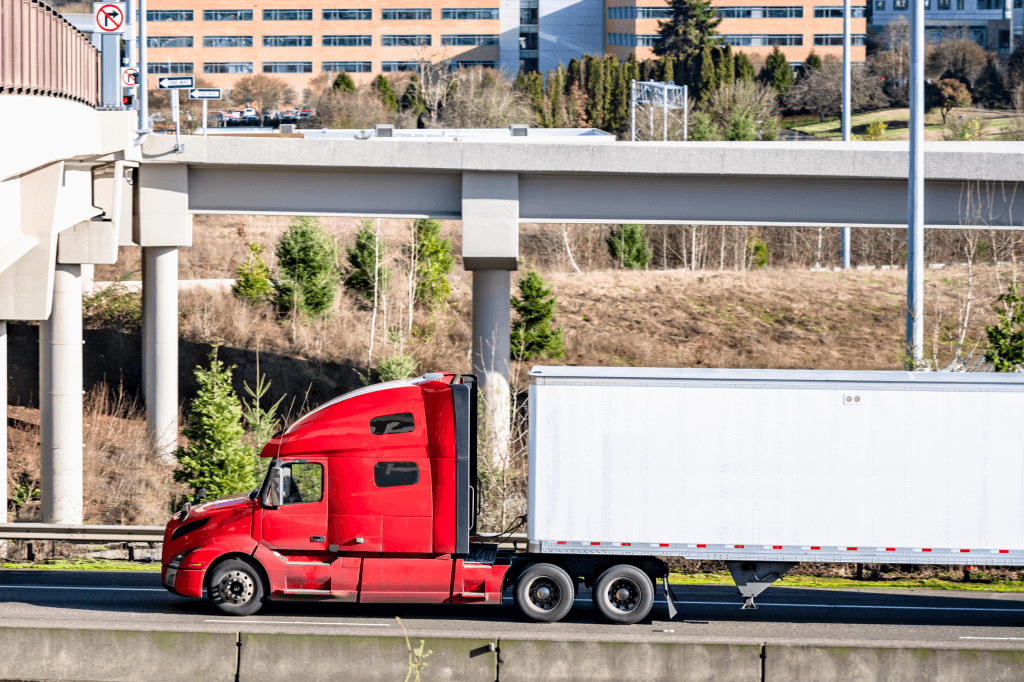 How to get a Hazmat endorsement
Before drivers can get a Hazmat endorsement, they must first hold a Class A, B, or C CDL for the state in which they apply. The CDL must be current and free of suspension or revocation.
Applications must include:
Original documents showing proof of legal name
Proof of U.S. citizenship or legal residence
Proof of identity and date of birth
Social Security number
Valid DOT medical card/medical examiner's certificate
Medical waiver (if applicable)
Payment for testing and endorsement
Applicants must pass a vision screening and the Transportation Security Administration (TSA) threat assessment. This requires submitting to fingerprinting and undergoing a criminal background check. Because the US DOT conducts this assessment, you must complete it before applying. Note that there's a separate fee.
TSA recommends applying for the background check a minimum of 60 days before you apply for your Hazmat endorsement so that the process can be concluded.
Drivers can apply online or in-person at an application center in most states for the threat assessment. However, in some states, you must apply at the DMV in person. These states include:
Florida
Kentucky
Maryland
New York
Pennsylvania
Texas
Virginia
Wisconsin
Drivers with serious road violations would likely not be granted a Class H endorsement, meaning they would be ineligible for Hazmat shipping. If drivers have been convicted of a serious crime or under indictment for a felony, they would also not be able to get a Hazmat endorsement.
Hazmat endorsements are typically good for up to five years, although some states may impose shorter renewal cycles.
Find the best hazmat load rates with Truckstop.
Just as Hazmat drivers earn more, carriers generally get higher Hazmat load rates. You can find the best rates by searching a Hazmat load board like the Truckstop Load Board for Carriers.
The Truckstop Load Board for Carriers has hundreds of thousands of available loads posted daily, representing some $280 million of opportunity at any one time, including Hazmat load rates.
Schedule a demo.
Find out how our platform gives you the visibility you need to get more done.