How to Become a Freight Broker in Illinois (Complete Guide)
If you're an Illinois resident who loves the transportation industry and enjoys the challenge of logistics, you might start thinking about how to become a freight broker in Illinois. Once you get your freight broker license, Illinois gives you a great deal of freedom in conducting your work. You will act as a matchmaker between shippers who need goods delivered and trucking companies that can deliver them. To become a freight broker in Illinois, as in any state, all you need to do is follow a relatively straightforward step-by-step process. Here's how to become a truck broker in Illinois.
What is a freight broker?
Being a freight broker could be an excellent career choice if you like sales, negotiations, helping customers, and solving problems. Your job will be to coordinate the delivery process, starting when goods leave the shipper's warehouse. You'll be in charge of every step until the load is safely delivered to its destination. You will serve as the primary contact person for both the shipper and the carrier and will be in charge of negotiating rates for each load.
How to become an Illinois freight broker
It's relatively easy to become a freight broker in Illinois. The state requires you to hold a high school diploma or equivalent and apply for a state broker's license in addition to meeting all federal freight broker requirements. However, you need no specific training at the state level beyond obtaining the license, as long as you follow all federal regulations.
Freight broker salaries in Illinois
Freight broker salaries in Illinois, like in any state, depend heavily on individual circumstances. Those who own brokerages and operate under their own authority typically make more money than those who work for others. However, this also requires both an upfront investment and a willingness to take on a great deal of risk since you are responsible for anything that happens. If you feel comfortable with the risk, you could easily make over $100,000 annually after establishing your business.
Freight broker education in Illinois
Illinois requires only a high school diploma or GED for freight brokers, without any other degrees or formal exams. However, going out on your own without training is not recommended. The job is filled with legal and regulatory compliance matters and complex day-to-day responsibilities. Taking a course is the best way to familiarize yourself with the field and set yourself up for success.
Things you will learn range from contract and transportation law to what to expect on a daily basis. You'll learn sales and marketing, how to cope with damaged goods or shipping delays, and how to negotiate rates. You'll even discover how to build a customer database to support your growing business.
Freight broker courses are taught across the state of Illinois at various colleges and universities. You can also find classes online.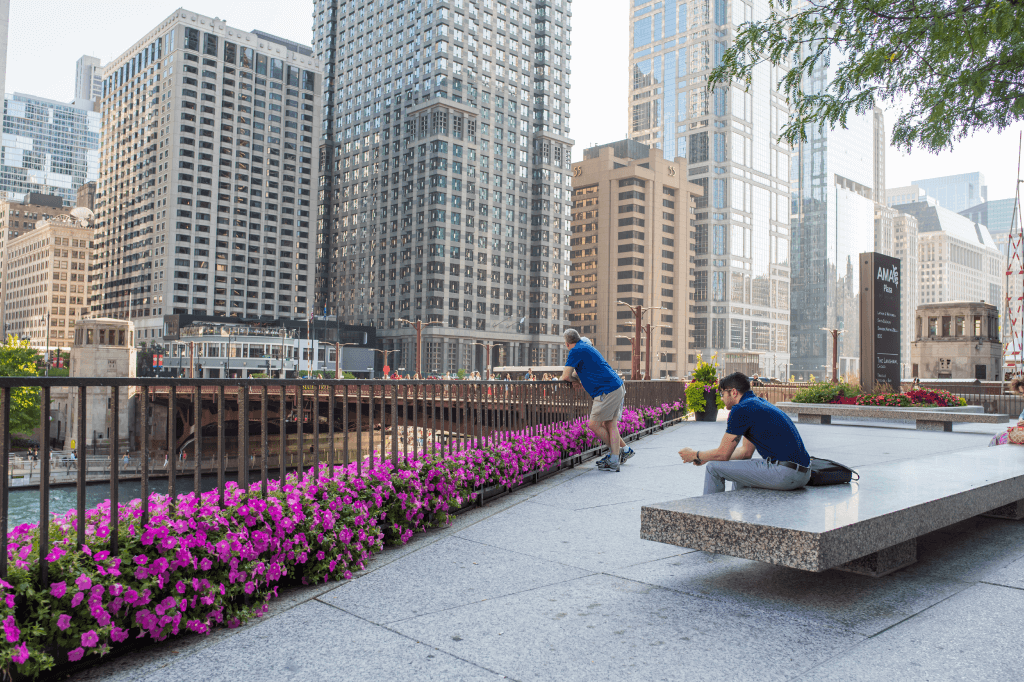 Licensing and certification requirements for freight brokers in Illinois
If you feel that now is the time to open your freight brokerage, you are probably wondering how to get a freight broker license in Illinois. As long as you have a high school diploma or equivalent, you only need to complete training specific to freight brokerages in Illinois (recommended, not required), get your federal license from the Federal Motor Carrier Safety Administration (FMCSA), and apply for your state license. Here are the steps.
Complete specialized training.
Although it is not required, obtaining specialized Illinois freight brokerage training is a smart move. Your course will teach you what you need to know about operating a freight brokerage, including the specific Illinois regulations you must follow, and guide you through getting your state broker's license.
Choose your company name and register your business.
All businesses, including freight brokerages, have one of a few different structures, such as a limited liability company (LLC), a corporation, or a sole proprietorship. There are advantages and disadvantages, as well as tax implications, for each structure. So it's best to enlist the help of a business attorney when deciding which type of business your brokerage will be. You'll then choose a business name and register it with the state of Illinois.
You will also want to write a business plan at this point. Think of it as a living document that will grow and change with your company. It gives you a roadmap for the future while providing guardrails to help guide your business decisions along the way.
Apply for a USDOT number and obtain your motor carrier operating authority.
With Form OP-1, you can apply for your USDOT number and your motor carrier operating authority (broker authority) at once. Submit this application online rather than by mail to get your USDOT number right away. As of 2022, you'll pay $300 to broker either household or non-household goods or $600 if you want to broker both.
Get your BMC-84 bond.
A BMC-84 bond, or surety bond, is an FMCSA requirement. You are required to put up $75,000, but not all on your own. Instead, you'll pay an annual premium (usually between $1,500 and $3,000, based on your credit score) to a surety company, which will put up the bond. As long as you don't get into trouble, that's all you will pay. If you break a regulation and are sued, the surety company will pay up to the limit of your bond and then come after you for repayment.
Apply for your Illinois freight broker's license.
Once you have finished the federal process, you must obtain your state license. You'll fill out an application and pay a filing fee ($50 as of 2022). You will also need to put up a $10,000 state surety bond.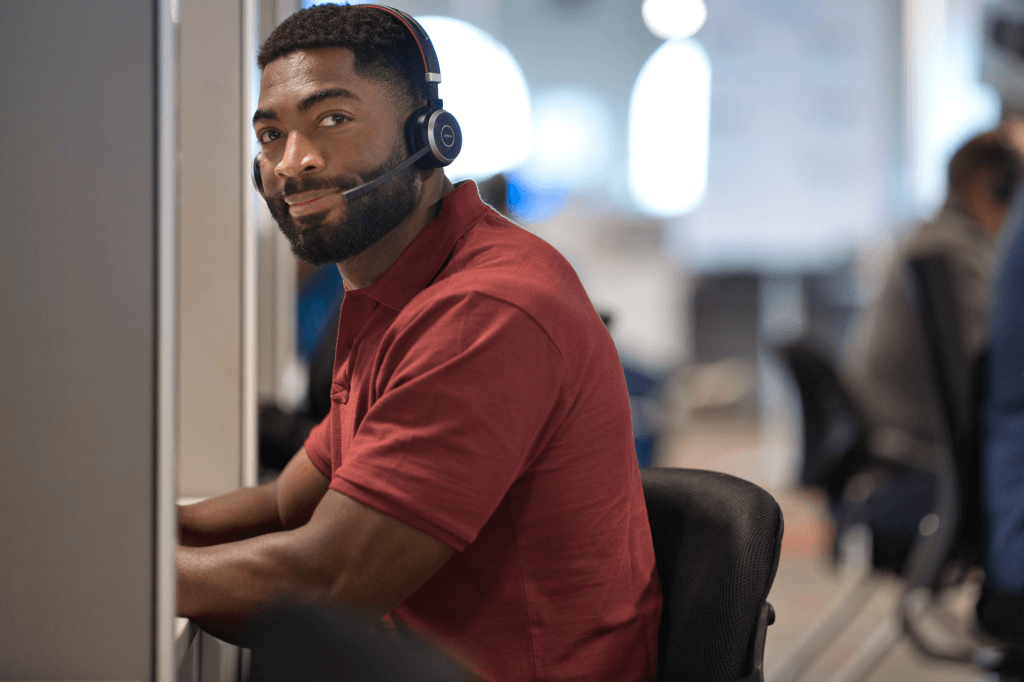 How to get started as a freight broker in Illinois
Once you are ready to open your freight brokerage in Illinois, you will need to take care of a few more tasks. These include:
Designate a process agent for states where you conduct business.
A process agent is a person or business that accepts court papers for you if your brokerage ever faces a lawsuit. You are required to designate a process agent in every state where you conduct business, which you can accomplish by choosing a blanket company that offers services in all 50 states. You will then need to record your selection by filing Form BOC-3 with the FMCSA.
Secure funding.
All companies, including freight brokerages, need enough funding to pay the bills until the business turns a profit. Your options include borrowing from family or friends, bringing on one or more investors, or taking out a bank loan.
Get the supplies you need.
No one can be successful without the right tools and equipment. As a freight broker, your startup supplies will include:
Computer (ideally a laptop)
Smartphone
Office equipment, which includes everything from a desk to paper clips and sticky notes
Freight brokering software, such as Truckstop software for brokers, offers a load board and a full suite of tools to help improve your bottom line.
Develop a marketing plan.
A marketing plan lays out your target customer, their needs, and how you can meet those needs better than your competition can. Advertising, which shows off your company's benefits to your target market, is just one small component of marketing. Other aspects include market research, community relations, media planning, and customer support.
Why you need a load board
To become a freight broker in Illinois, you will need to jump through multiple hoops. Once you have your license and open your doors, you will still need to find the shippers and carriers you want to work with. The Truckstop Load Board provides access to high-quality, fully vetted shippers and trucking companies, alongside the tools you need to give yourself the best chance for success.
Schedule a demo.
Find out how our platform gives you the visibility you need to get more done.