3PL vs. 4PL Logistics: Which is the Right Fit for Your Business?
If you're a shipper looking for help with logistics, you might wonder about the advantages and disadvantages of 3PL vs. 4PL providers. Or, you might wonder what a PL is in the first place and why you would need one. PL stands for party logistics. A 3PL logistics company offers third-party logistics, while 4PL companies provide fourth-party logistics. Confused yet? Let's break it down.
What is a 3PL organization?
A 3PL (third-party logistics) provider could be a courier or a fulfillment company. With 3PL shipping, your provider takes responsibility for outsourcing the transportation of your goods and other key services. Depending on your needs, these might include packing, cargo storage, or customs brokerage.
Main responsibilities of a 3PL
The primary responsibilities of a 3PL focus on the logistics of getting your goods from Point A (your inventory) to Point B (the receiver), along with other services such as packing and storage. For example, if you run a farm, a 3PL might pack and store your produce before loading it onto contracted trucks for delivery to the grocery store.
Commonly offered 3PL services include:
Inventory forecasting
Picking and packing
Order fulfillment
Warehouse storage
Transportation of goods (generally outsourced to a trucking company)
Advantages of a 3PL
A 3PL is typically best suited to small or medium-sized businesses since it focuses primarily on your day-to-day operations. Advantages of a 3PL include:
Reducing costs. Because they deal in volume, 3PLs can save you money on overhead. They can handle everything from warehousing to transportation and reduce the amount of physical space and staff you need.
Providing expertise. A 3PL company offers the expertise you need to manage the logistics of fulfilling your orders, saving you time and delivering a consistent customer experience. Your area of specialization is your products.
Reducing risk. Things happen, and shipments are sometimes unavoidably delayed. When a shipment hits a snag, your 3PL organization has the knowledge and resources to make alternate arrangements and finish the delivery as quickly as possible.
Scaling up or down. Whether testing a new market or experiencing seasonal fluctuations, working with a 3PL lets you scale up and down without committing to ongoing capital expenditures.
Disadvantages of a 3PL
Of course, like anything else, a 3PL does have its drawbacks. The biggest disadvantages of a 3PL include:
Less control. When you sign over your logistics to a 3PL, you lose a lot of your control over the customer experience.
Distance from inventory. A 3PL provider will position stored goods in the most convenient location for the 3PL. This could be quite a distance from your headquarters, making it difficult or impossible for you to physically inspect your inventory.
Upfront costs. A 3PL will generally save you money over time, but there is still an initial investment. If you don't get a lot of orders, it could take a while to see a return on your upfront cash.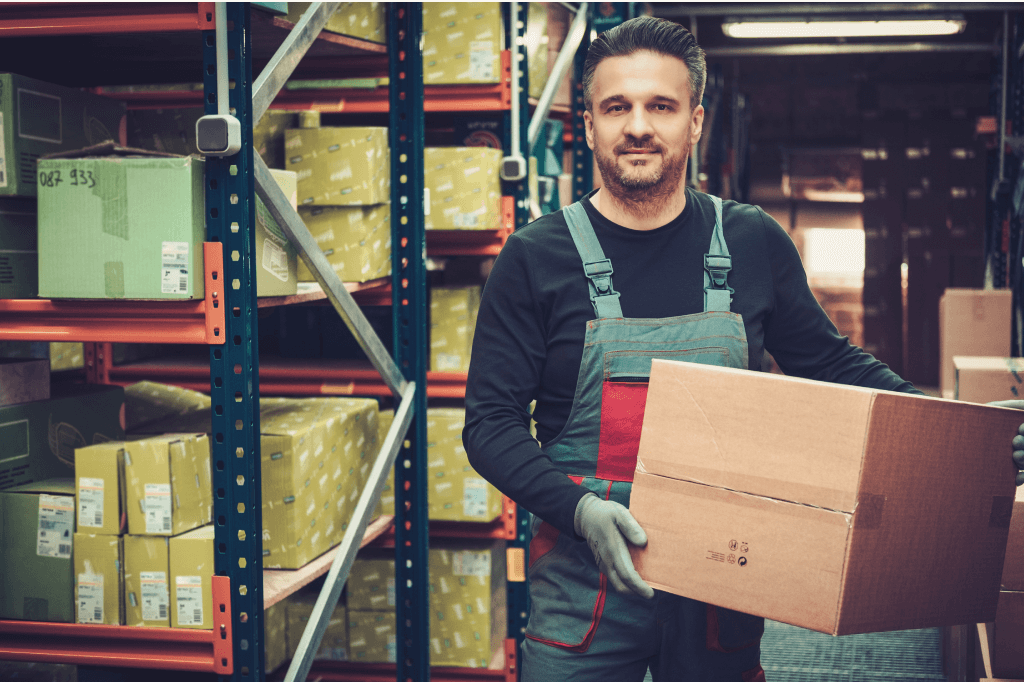 What is a 4PL organization?
So now you know about 3PL. But what is a 4PL? A 4PL, or fourth party-logistics organization, takes its services one step further. In a 4PL, logistics are only part of the equation. The 4PL offers full supply chain management. That's why 4PLs are sometimes known as lead logistics providers or LLPs.
The 4PL offers everything a 3PL does, plus strategic leadership, project management, and oversight. For example, if you run a farm, a 4PL can not only manage the 3PL that is packing and transporting your produce to the grocery store but also let you know that your produce supplies are getting low.
Main responsibilities of a 4PL
The primary responsibilities of a 4PL vs. 3PL have to do with the level of logistics management provided. While the 3PL serves mainly as a fulfillment team, the 4PL manages the entire supply chain.
Commonly offered 4PL services include all 3PL services, as well as:
Management. A 4PL company takes full responsibility for a team of 3PLs and other providers working on your behalf.
Strategic planning. From freight sourcing to inventory planning, your 4PL partner has the expertise to help you streamline all aspects of your supply chain.
Data analysis. A 4PL offers data-driven analyses of your processes, allowing you to track inventory, carrier performance, transportation expenses, and more, helping you make informed business decisions.
Advantages of a 4PL
A 4PL is typically best suited to larger organizations interested in optimizing their operations. Advantages include:?
Single point of contact. No more tracking down individual service providers or 3PL companies. You'll work solely with your 4PL for all your supply chain and logistics needs.
Streamlined supply chain. Your 4PL will optimize your supply chain, making it as lean and flexible as possible.
Operational support. A 4PL offers the data-driven recommendations and support you need to make your operations the best they can be.
Disadvantages of a 4PL
Despite their benefits, 4PL companies are not right for everyone. The biggest disadvantages include:?
Lack of quality control. It's essential to partner with a 4PL you trust because you effectively hand over your entire supply chain. You'll have a limited ability to perform your own quality control, but you are the one who will be held responsible by the end customer if something goes wrong.
Cost concerns. Partnering with a 4PL organization can save you a great deal of time and money in the long run. But the startup costs are typically much higher than those associated with a 3PL partner, which may be prohibitive for some companies.
Loss of communication across the supply chain. The 4PL is the point of contact for you and everyone in your supply chain. If you are the type of person who likes to maintain relationships with your vendors and customers, a 4PL may not be the best choice.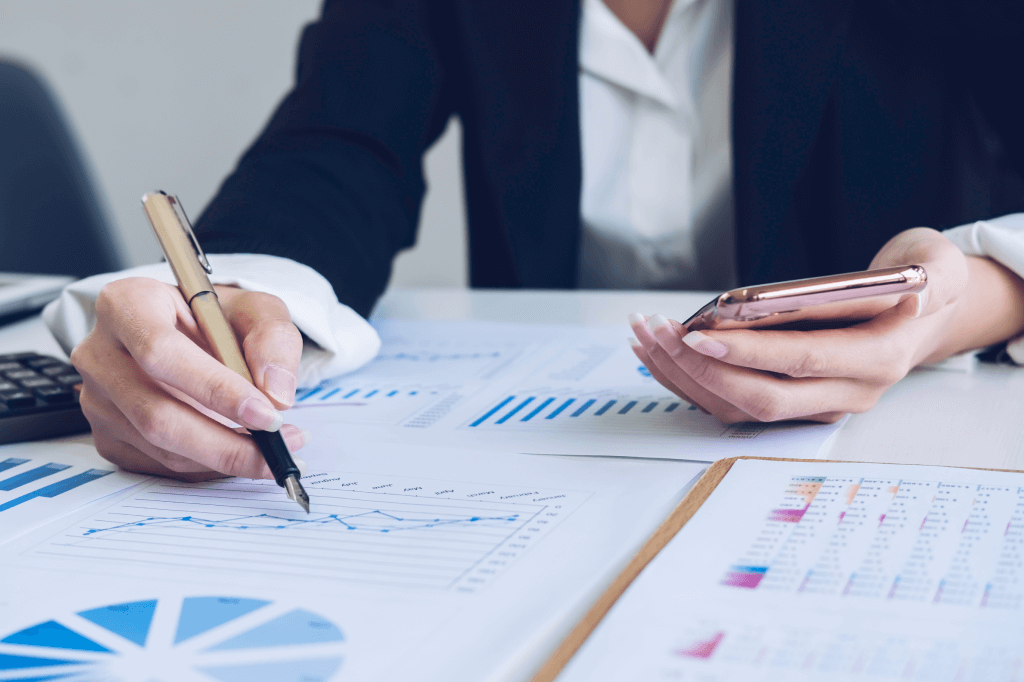 The main differences between 3PL and 4PL organizations
So what exactly are the key differences between 3PL and 4PL? The key is the level of service. A 3PL company focuses solely on logistics—getting your goods from Point A to Point B. This may involve several additional services, such as warehousing and packaging, but it all focuses on ensuring your deliveries are on time and on budget.
A 4PL helps you optimize efficiency, streamline your supply chain, and engage in strategic planning. A 4PL organization also provides these services, often contracting them out to one or more 3PL companies. But it adds more services that allow it to manage your entire supply chain.
3PL vs. 4PL: Which organization is best for your business?
Choosing a 3PL or a 4PL organization depends on several factors, including your budget, company size, and your unique needs. Every business is different, but there are some general rules of thumb.
A 3PL company is typically best if:?
You have a small to medium-sized business.
You have an excellent in-house supply chain management team.
You want a less expensive way to handle your logistics.
You're scaling rapidly or testing out new markets.
A 4PL company may be better for you if:?
Your business is large.
You want a single point of contact.
You're comfortable handing over all aspects of your supply chain.
You are in a business stage focused on optimization and efficiency rather than rapid scaling.
No matter which type of organization you choose to go with, using technology partners to help streamline and automate the day-to-day needs of your business is necessary to move faster. And even if you have a 3PL or 4PL partner, you'll want to do your due diligence by checking the quality of the companies moving your goods and confirming their rates.
Truckstop offers a range of products to help shippers streamline operations and gain efficiencies, saving you both time and money. Get quick and easy access to qualified carriers ready to move your freight, rates tools that help you price every load right to both attract carriers and maximize profit margins, and onboarding and monitoring products that help protect your business against risk. Contact us for a free demo.
Schedule a demo.
Find out how our platform gives you the visibility you need to get more done.