5 Best Practices for New Brokers
Freight brokers use their skills and knowledge to match shippers with qualified carriers that can meet shipping requirements and timelines. As a new broker just starting out, it can be tough to find good carriers to do business with to get your freight moving fast enough.
Learn 5 ways to use a load board to find capacity, save time, and grow you freight brokerage business.
We'll cover how to:
Get your freight moved faster.
Find quality carriers.
Create winning loads.
Get freight visibility.
Manage your paperwork.
Expand your knowledge. Grow your business.
Grow your business with these 5 tips.
With a little planning and easy-to-use technology, you will be growing your business in no time.
Read More

→
Negotiate the deal you want.
A common complaint among carriers is around the struggle of negotiating with brokers. Part 1 of a 3 part series.
Read More

→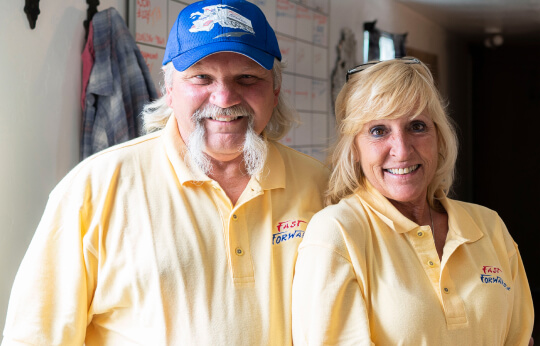 Choose the right load board.
How a husband and wife team went from running a van to operating their own trucking company using Truckstop.com.
Read More

→