TRUCKSTOP.COM VS. DAT
Make Truckstop your load board of choice.
Comparing load boards for your trucking business? What are the differences, and why should you rely on Truckstop?
Competition is healthy.It keeps us on our toes.
Comparing DAT to Truckstop? We welcome the comparison! We respect the competition, as it motivates us to raise the bar even higher to meet your needs, starting with finding more loads posted by trusted brokers willing to pay what you're worth.
Go ahead and compare side-by-side features; just make sure you're always comparing apples to apples. Also, look beyond our laundry list of features to see what makes us tick. We're driven by people first, always. So, go ahead. Look closely. We're confident you'll make the choice that's best for you and meets your requirements as a carrier.
For a side-by-side comparison of DAT vs. Truckstop, this comparison table gives you an at-a-glance view. From tools that help you do it all—from finding the best load to taking the most fuel-efficient route—our wide range of innovative features covers the gamut of your needs and moves you ahead of the curve and into profitability.
Truckstop
Load Board Pro
DAT One
Customized Search Results
Customizable load board allows you to search for quality loads that fit your exact needs.
Fewer sorting and filtering options, making it more difficult to find the loads you need.
Multiple Load Search
High-value features at the lowest prices. No matter which subscription you pick, you can filter your search results, perform multiple searches at once, and hide any brokers or loads you'd prefer not to see.
Standard features found in all Truckstop packages are only available in DAT's most expensive.
Load Comparison
Comparison view shows multiple loads side-by-side for quick decisions.
DAT does not give you a way to select and compare certain loads side-by-side.
Rates
Truckstop Rate Insights are calculated daily and takes into consideration the unique attributes of a specific load, allowing you to know the most up-to-date market value for any single load.
DAT only shows you lane averages that could be up to 30 days old, meaning you could be losing out on negotiating power by using outdated rate data.
Monthly Pricing
$39/mo – $149/mo
$39.95/mo – $280/mo
Choose the right plan for your business.
Basic
Basic searching and posting on the internet's most trusted load board.
$

39

*

USD/User/Month**
doneLoad Searching info
doneTruck/Lane Posting info
doneDecision Tools info
doneBook It Now info
Advanced
Get our basic load board plus access to broker credit and days-to-pay information.
$

125

*

USD/User/Month
Includes everything in Basic, plus:
doneFuel Desk info
doneCredit Stop Broker info
Pro
Access our real-time load board plus Rate Insights, best paying loads, route planning, broker credit, and days-to-pay.
$

149

*

USD/User/Month
Includes everything in Advanced, plus:
doneLoad Comparison info
doneReal-Time Updates info
doneRate Insights info
doneHeat Map info
doneBest-Paying Loads Search info
doneMulti-Trip info
** Price per user. Up to 3 users.
* Amount shown excludes applicable fees & taxes.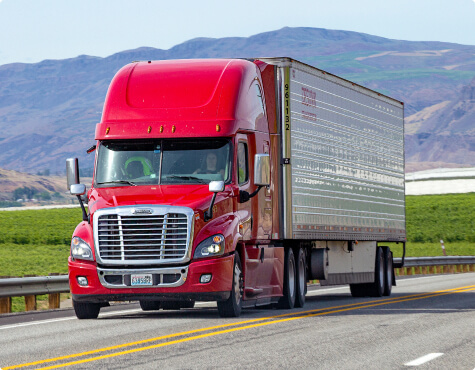 Take the fast lane to better loads, higher rates, and trusted partners.
Drill down in record time with our advanced load search tool to find the loads that meet your requirements. Not just similar loads. The right loads.
Every player on our load board is vetted and approved, so you don't waste time fending off fraudulent parties and fake loads. And we review them regularly to keep the activity legit.
Get the right rates for the job at hand. Get fast access to our industry-leading data tools for relevant details at the load level in near real time.
Find Loads
You can't afford down time. The market's way too competitive.
We have one job: to be there when you need us, up and running when you are, with the tools that speed you on your way to find the right loads at the right time. Because when it comes to time, you've got none to waste.
Look to our load board to get your truck on the road in record time, with real-time refresh, less searching, and smooth mobile convenience with our easy-to-use app.
Get near-same-day rate data and instant booking that speeds up or eliminates negotiations.
Buy Now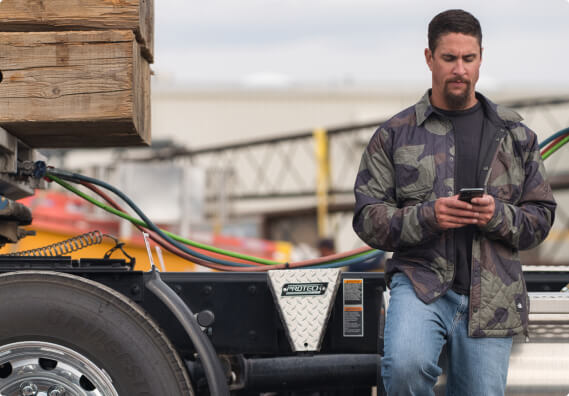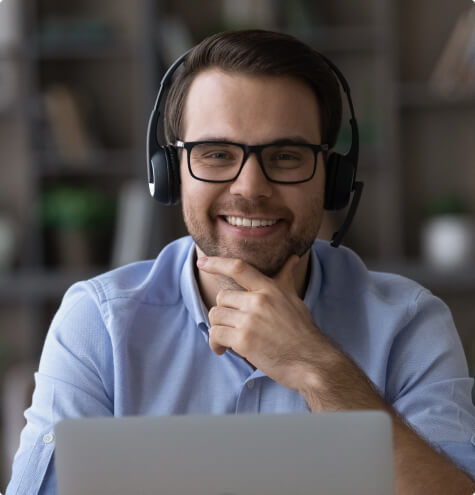 Through thick and thin, we've got your back.
Our customer service is fundamental to who we are: good people helping good people, time-tested, award-winning, and proven to accelerate your performance. In fact, since failure is not an option, we call it "customer success."
Reach out the way you prefer: Through our community resources, chat, on social media, or by phone. We're standing by, ready to get you rolling.
For more than a quarter century, our MO has been to harness the power of innovation to deliver a better way to move freight. As for the future? We're building it now.
We're not limited by geographical boundaries to find the talent we need to move the freight industry forward. Our diverse workforce spans the country to ensure the best of the best are working toward your success.
View Support
Yes. We vet every carrier and broker on our board to prevent against fraud. In fact, we have an entire team dedicated to keeping "bad actors" and fraudulent activity off our load board.
You can find loads of all types of loads on our load board, from dry van to reefer, and everything in between. When looking at loads on DAT, make sure to be on the lookout for duplicate loads to get an accurate load volume count. See how mom and pop trucking shop,
OC Trans, LLC.
finds the right loads using Load Board Pro.
The Truckstop Load Board gives you high-quality, up-to-date data to help make informed decisions on any given job. Equipped with our robust rates tools, you can access accurate, current rate trends to make sure you command the going market rate. And you never have to wait 24 hours to get the rate data you need. Truckstop features the tools you need to get near-real-time rate details at the load level. You'll be armed with solid information you can take to the negotiation table.