Truckstop.com connects tanker truck drivers and owner-operators to the most comprehensive network of quality loads in the trucking industry.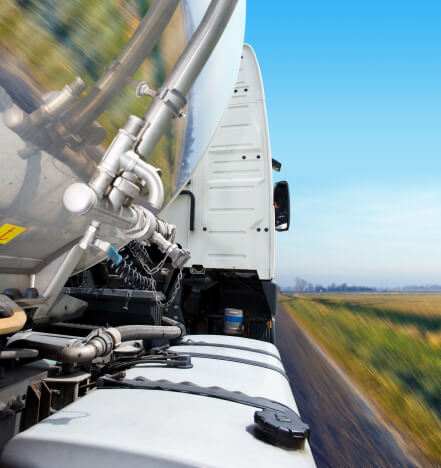 Truckstop.com is home to the largest freight matching marketplace network, connecting tanker truck carriers to tens of thousands of reputable brokers and shippers looking to move tanker truck loads. Whether it's tanker aluminum, tanker intermodal, or tanker steel trailers, Truckstop.com and the Truckstop.com tanker load board help you get great-paying loads as you build relationships you can trust and rely on for the long haul.
The Truckstop.com Carrier Load Board is your reliable one-source solution for all the freight loads you'll ever need.
Access advanced tools and innovative trucking products, including our mobile app, right at your fingertips.
Get unlimited post and search, real-time load refresh, instant booking capabilities, and more.
learn more
Go where the action is. Truckstop.com leads the industry in connecting you to trustworthy partners, plus technology tools that move you forward fast.
In today's freight industry, carriers compete to get the best loads. The Truckstop.com Load Board helps you respond fast and first to get the tanker truck loads you want.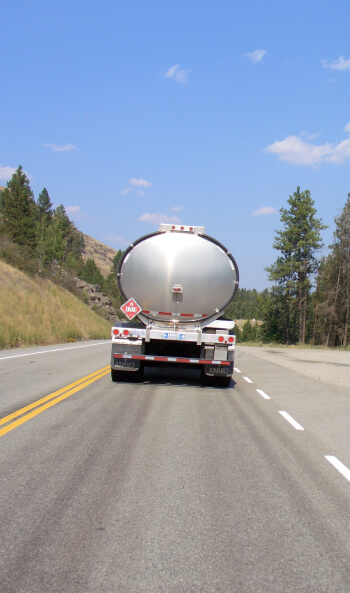 Maybe you've experienced the frustration of trying to get an available tanker load you want, only to lose it in the end. Here's how that type of scenario might go: You find a load that checks all your boxes. It requires the equipment you have (a tanker truck), the broker has a good reputation, and it's in your preferred lane. But to get it booked, you have to communicate back and forth with the broker or shipper. Several hours, emails, and even some phone calls later, you find out the rate is too low to cover your cost per mile and the drop-off destination is less than ideal. After all this work and time, the load isn't right for you after all. You have to go through the tedious process all over, and potentially waste even more time. To solve this dilemma, Truckstop.com designed Book It Now, free to carriers who use the Truckstop.com Load Board to find loads. Here's how it works:
Brokers you trust give you preferred access to Book It Now loads.
You see all load information up front. All information is accurate and current.
You see the rate before you book without negotiating
You like what you see, you book it in just a few quick clicks from your preferred device, whether it's through our mobile app or from your tablet or desktop.
You get a rate confirmation in seconds—and get your tanker on the road in record time.
Show Me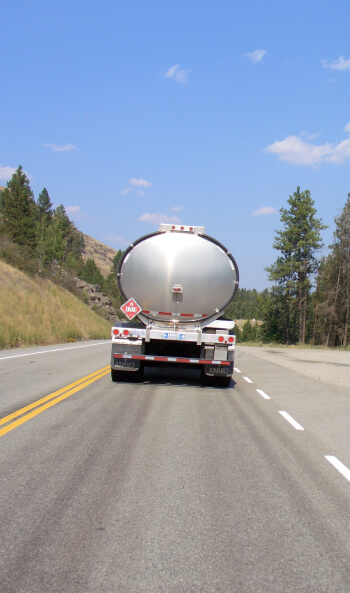 Set yourself apart as a tanker truck driver. Get the right loads every time.
Get into the details to get more tanker truck loads. List what makes your operation special, whether you're equipped for pressurized, insulated, or food-grade freight.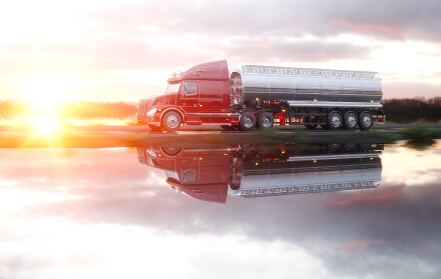 Don't waste time with free loads boards. Not only can they be riddled with fraud and scammers, they can also show you old loads with inaccurate and outdated information. The Truckstop.com Load Board, in addition to giving you unlimited post and search capabilities, lets you find better, more ideal matches. You can add the details that make you different, so brokers and shippers can easily find you. In turn, you can get detailed information about brokers, like credit scores, days it take them to pay, and more. The connections brokers, shippers, and carriers like you make using the Truckstop.com Load Board help you build a network of partners you can count on as you look forward to a future in freight.
see for yourself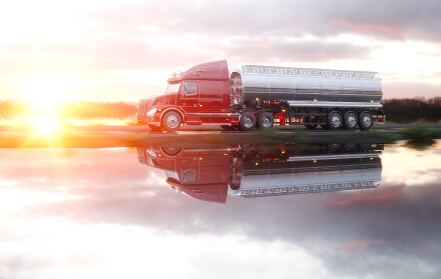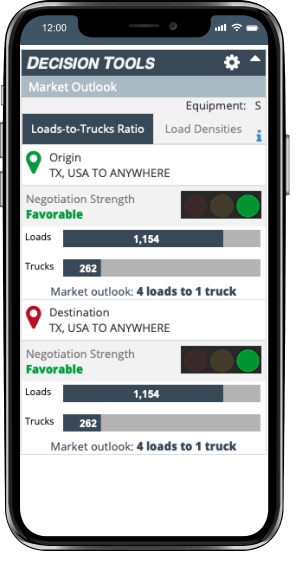 Data drives the trucking business forward. Don't be without it.
Truckstop.com delivers industry-leading decision tools, rates tools, and valuable information that's easy to access.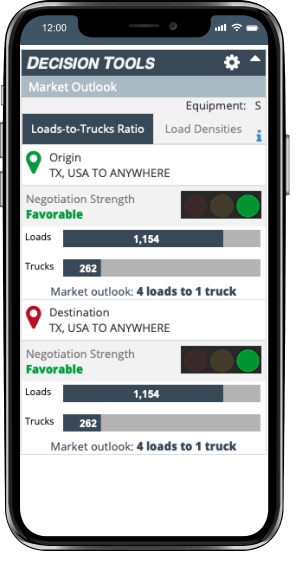 The decision tools you'll find at Truckstop.com serve up data you can use to make smart business decisions. We crunch the numbers for you, so you have solid data to back you up when you choose loads, brokers, lanes, routes, and even fuel stops. If you're serious about making more money as a tanker truck owner-operator, knowing the market, trending rates, and other granular information can take you there. Our basic load board helps you gauge negotiation strength with truck-to-load ratio and truck activity by origin and destination. If you upgrade to our more advanced load boards, you get even more data to go deeper. Our tools empower you to make informed decisions that lead to higher profits.
Compare plans
Relationships that go the distance. Easy-to-use technology tools that save you time and money.
When it comes to keeping your tanker truck moving, the Truckstop.com Load Board has you covered.
Basic
Basic searching and posting on the internet's most trusted load board.
$39
USD/User/Month*
See all features
*Price per user. Up to 3 users.
See all features keyboard_arrow_down
Load Searching info
Truck/Lane Posting info
Decision Tools info
Book It Now info
Advanced
Get our basic load board plus access to broker credit and days-to-pay information.
$125
USD/User/Month
See all features
See all features keyboard_arrow_down
Load Searching info
Truck/Lane Posting info
Decision Tools info
Book It Now info
Fuel Desk info
Credit Stop Broker info
Pro
Access our real-time load board plus Rate Mate, best paying loads, route planning, broker credit, and days-to-pay.
$149
USD/User/Month
See all features
See all features keyboard_arrow_down
Load Searching info
Truck/Lane Posting info
Decision Tools info
Book It Now info
Fuel Desk info
Credit Stop Broker info
Load Comparison info
Real-Time Updates info
Rate Estimate info
Heat Map info
Best-Paying Loads Search info
Multi-Trip info
At Truckstop.com, we pride ourselves on letting you work the way you want: with the freedom of choice.
Choose the plan
that works for you now, upgrade as your trucking operation grows. Choose from Truckstop.com Load Board, Advanced, and Pro. Truckstop.com Load Board Pro offers our best value. You can access our real-time load board, Rate Mate, best-paying loads tool, route planning, broker credit details, and days to pay. Even our basic solution provides robust decision tools and even an instant load-booking tool, among other features and benefits that get you closer to where you need to be: on the road and in the money.
Technology is only as good as it's easy to use. That's the whole point. Our engineers are constantly hard at work refining and perfecting our load board and other products to be easy to use and intuitive for even the most technology averse drivers. Ease of use and speed are top of mind, meeting the needs of owner-operators with all levels of technology experience. We even design our products and our apps with input and insight from real-world truckers. We listen as they tell us their likes, dislikes, and must-haves. We respond by always making our technology better, easier, and faster. The Truckstop.com works like second nature.
The best load boards, like Truckstop.com Load Boards, cut to the chase to find loads, line up your next jobs, and book them fast. The best load board gives you a fast and easy way to work, so you can spend less time behind a desk and more time making money hauling freight. Less stress, fewer manual steps, and automation make your job less complicated at every. You'll spend less time worrying and more time making money or spending time the way you want.
Yes! If you can't, you're using the wrong load board. Oversize and tanker truck loads require specialized equipment and require their own regulations, for example. The Truckstop.com Load Board takes into account all these factors, allows carriers to list specifications, and returns matches accordingly.
Generally speaking, oversize freight is over 8 ft. 6 in. wide and 13 ft. 6 in. in height. Because of the size and weight of tanker and oversize loads, special logistics come into play, including thorough prep and planning, and, of course, equipment. While oversize simply means larger than standard freight size and weight and requires certain restrictions, there's not a universally accepted definition. The definition can even vary between drivers, or it's based on road limitations by state or area. Tanker trucks can haul liquid or dry bulk freight.