17 Existing and New Trucking Regulations to Know in 2022
Trucking regulations change regularly. Whether you are a carrier, an owner-operator, or a company driver, you are responsible for keeping up with them. For 2022, existing regulations still apply, though there may be some changes. In addition, there are a few new truck laws either taking effect this year or on the horizon. Here is what you need to know about the latest trucking industry regulations.
There's a better way to find loads.
Demo the Truckstop Load Board and see how easy it is to find the right loads fast.
Which federal agencies regulate the trucking industry?
Transportation regulations are issued by three different bodies: the Department of Transportation (DOT), the Federal Motor Carrier Safety Administration (FMCSA), and the National Highway Safety Administration (NHTSA). New rules for truck drivers might come from any of these three agencies each year. States may also issue their own trucker regulations.
Department of Transportation (DOT)
Established by Congress in 1966, the DOT is a federal cabinet department that oversees numerous administrations having to do with transportation, including, but not limited to, the FMCSA and the NHTSA. New DOT regulations may come directly from the department or through one of its administrations.
Federal Motor Carrier Safety Administration (FMCSA)
The FMCSA was established in 2000 specifically to regulate the trucking industry. FMCSA regulations focus on reducing accidents, injuries, and fatalities among large trucks and buses. One of the FMCSA's best-known programs is the hours-of-service (HOS) regulations that govern how long truck drivers can drive without a break.
National Highway Traffic Safety Administration (NHTSA)
Established as part of the Highway Safety Act of 1970, the NHTSA focuses more broadly on transportation safety, including passenger cars and commercial vehicles. The administration also covers such areas as fuel efficiency, though its primary mission is vehicle safety.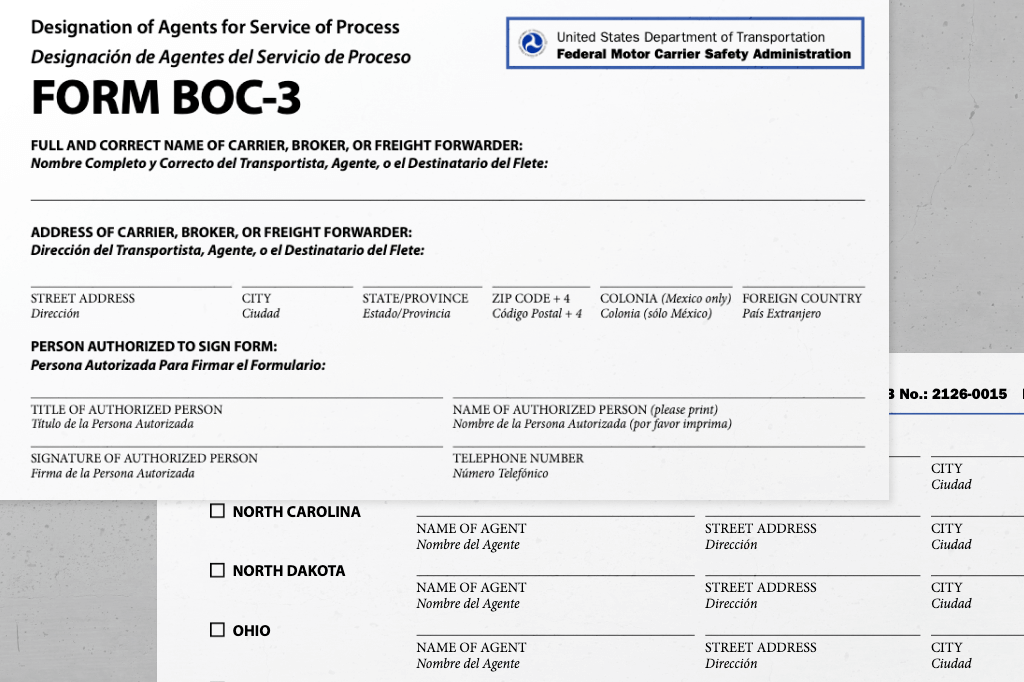 17 new and existing trucking regulations to know in 2022
In 2022, there are 17 key trucking regulations that all carriers and drivers need to know. Of these, 12 are existing regulations, while five are new or upcoming. However, even existing guidelines are regularly updated, so it's important to make sure you are up to date on the latest rules. Existing regulations that might have been updated since you last checked include:
DOT registration. Commercial trucks must be registered with the DOT, but more than half of applications are incorrectly completed. Now is a good time to make sure your registration is correct.
Motor carrier — operating authority. Operating authority allows owner-operators or a carrier's drivers to legally conduct business across state lines. It must be renewed every two years.
Unified Carrier Registration (UCR). Carriers or owner-operators must register and pay an annual fee to operate across state lines. You will pay the fee to your base state, typically where your offices are housed.
Driver qualification. Many states require annually updated verification of driver qualifications. Depending on the state, these qualifications could include a minimum age (often 21), a valid commercial driver's license, proof of a completed road test, or other requirements. Check with your state to learn what documentation is needed.
Blanket of Coverage — BOC3. A BOC3 specifies a processing agent who can handle legal documents on your behalf. You can choose a processing agent in each state, but it's generally simpler to choose a blanket agent who can represent you in all states.
Drug and Alcohol Consortium. To comply with the DOT's drug and alcohol testing requirements, many carriers choose to join a DOT random drug testing consortium program. Whether you are part of a consortium or managing your own drug and alcohol testing, you're required to submit proof of compliance to the DOT every 12 months.
DOT physicals. Drivers must undergo a certified physical before driving, and then every two years. Those with certain conditions, such as heart disease, may be required to take an annual physical, while those with issues such as extremely high blood pressure may need a physical every three months until the condition is under control. Be sure to keep your exam certificate in your truck at all times.
DOT numbers. In general, you need a DOT number if you are involved in interstate (between states) commerce and operate a vehicle weighing more than 10,000 pounds. Some states also require a DOT number for truckers operating solely within their state.
Biennial updating. Motor carriers and certain others must update their DOT registration every two years. Failure to do so could result in penalties, including the deactivation of your DOT number.
Drug and Alcohol Clearinghouse revisions. The federal Drug and Alcohol Clearinghouse took effect in 2020 and might be updated in 2022. Trucking companies are required to report employee drug or alcohol violations and verify that the employee completed all return-to-work requirements following a violation. Proposed updates focus on streamlining the system and making it more efficient, though the basics are unlikely to change.
Heavy-duty Greenhouse Gas and Fuel Efficiency Standards. New fuel efficiency standards took effect in 2021. These will phase in over time for trucks with model years 2021, 2024, and 2027. For 2022, it's important to make sure you're in compliance with the latest guidelines for model-year 2021 trucks.
Revised entry-level driver training regulations. Originally set to begin in 2020, the FMCA's enhanced driver training regulations will now take effect in 2022. Those applying for a Class A or Class B driver's license must complete a total of 31 course topics and 19 skills as part of a comprehensive training program. In addition, instructors must be certified and listed on FMCSA's training provider registry (TPR).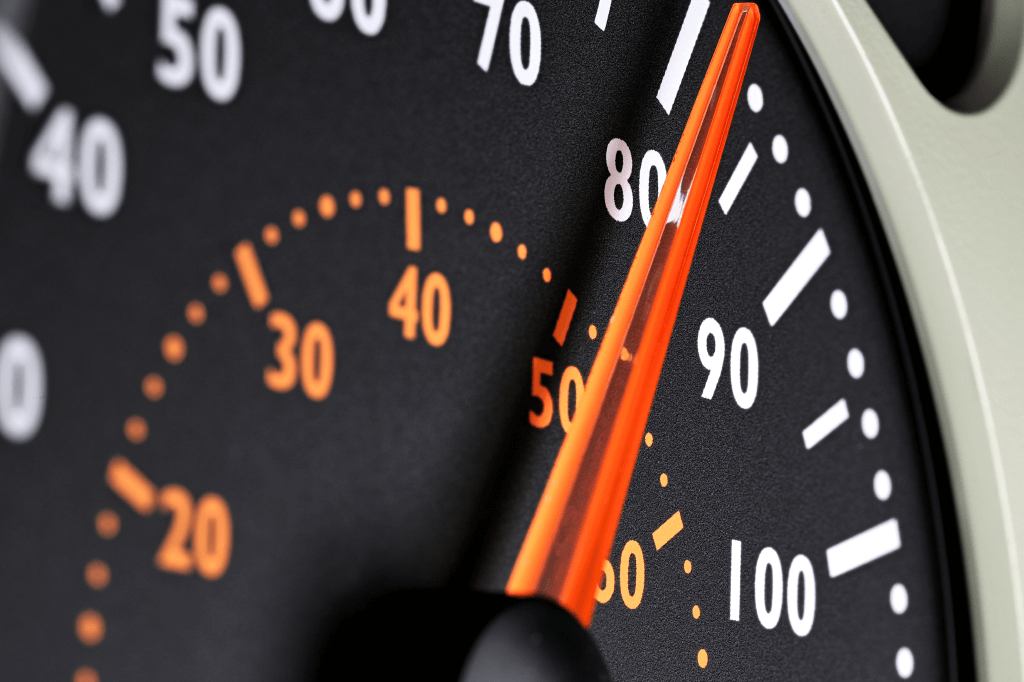 New trucking laws and regulations on the horizon
In addition to the existing regulations, five new trucking laws and regulations are under active consideration for the future. They are not currently law and don't require you to do anything different at the moment. But they are currently in various stages of consideration and could affect you in the near future. These potential new guidelines include:
Changing truck emission standards. With a renewed push toward clean energy, there is some speculation that the DOT might adopt California's mandate, which calls for zero emissions by 2045. Though this has not been confirmed, it only makes sense to keep an eye out for changing emission standards in 2022 and beyond.
Cullum Owings Large Truck Safe Operating Speed Act. Although it has not yet gone into effect, this bill would introduce speed limiters to keep trucks down to a speed of 65 mph. These devices, designed to boost safety, would need to be used at all times during vehicle operation.
NHTSA automatic emergency braking. Congress has prioritized research into collision avoidance technology for heavy trucks, and automatic emergency braking may well be the first technology that moves forward. It's unclear when these systems might become mandatory, but it's worth paying attention.
Hours of service (HOS) changes. In the wake of the COVID-19 pandemic and resulting supply chain issues, the FMCSA changed its hours-of-service regulations to allow some expansions to the workday. These changes were intended to be temporary, but no expiration date was set, so it is likely that HOS regulations will shift once more as we come out of the pandemic.
Driver safety-fitness rulemaking. This is still in the early stages, but the focus is on laying out a series of steps to ensure that a driver is fit to operate a truck. Exactly what the steps will be and how often drivers will need to go through the process is still undetermined.
Find and book high-paying loads.
Trucking regulations can sometimes seem intense. To keep it simple and avoid missing anything, keep a running list of what you need to do. The beginning of the year is an excellent time to revisit your list, check for new or changing regulations, and submit any required paperwork to the relevant authorities. And once you're sure you are fully in compliance, you'll want to find the highest-paying loads.
The Truckstop Load Board not only helps you find high-paying loads, but also offers a variety of tools designed to help you review broker ratings, negotiate rates, and even plan your route. Sign up today to find and book your next high-paying load.
Schedule a demo.
Find out how our platform gives you the visibility you need to get more done.