Calculating your cost per mile is the single most important calculation you can do for your trucking business.
Download our "Cost Per Mile" worksheet to see spending patterns and areas you can cut costs.
Download Today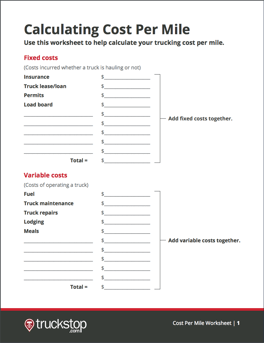 It's no secret that staying healthy is a big concern for truck.
Read More

→
Are you a trucker or owner-operator struggling to stay fit because.
Read More

→
Truckers and owner-operators have continually struggled to find.
Read More

→
Ask yourself the following questions before purchasing a truck. .
Read More

→
Father's Day is fast approaching. Because many a dad is on the road.
Read More

→
I love what I do. A great person once said if you do something you.
Read More

→