Access your FREE guide! "Can I Make More Money Using a Load Board?" You'll learn:

Why a load board is a must-have for today's carrier.
How a load board works.
How to choose the best load board.
How to make more money with a load board.

Get the Guide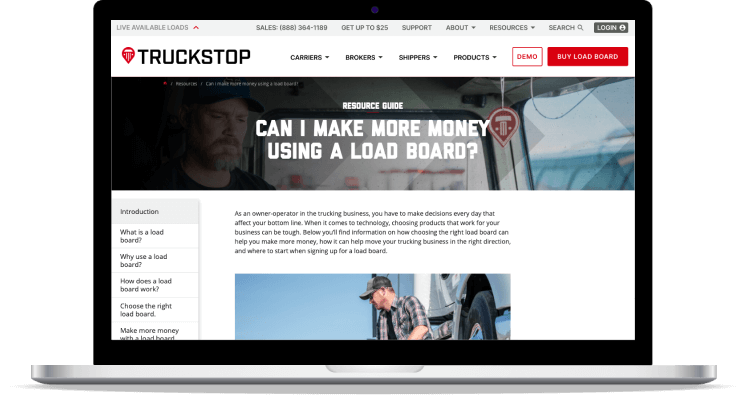 Having difficulty trying to figure out the best apps to use when.
Read More

→
If you're driving a truck that's not ready for negative temps and.
Read More

→
Your No. 1 expense as an owner-operator is fuel. Check out 20 tips to.
Read More

→
A properly maintained truck is quite literally a money-making machine.
Read More

→