Calculating your cost per mile is the single most important calculation you can do for your trucking business.
Download our "Cost Per Mile" worksheet to see spending patterns and areas you can cut costs.
Download Today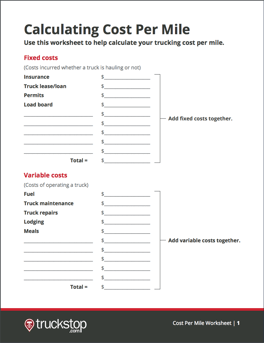 Truckstop.com chief relationship officer, Brent Hutto, recently sat.
Read More

→
In the freight industry, time saved is money made. No one knows this.
Read More

→
As a freight broker, you always want to be on the look out for new an.
Read More

→
When you think about the many threats to your brokerage, competition,.
Read More

→
A successful broker understands that limiting risk is critical to the.
Read More

→